Call for Papers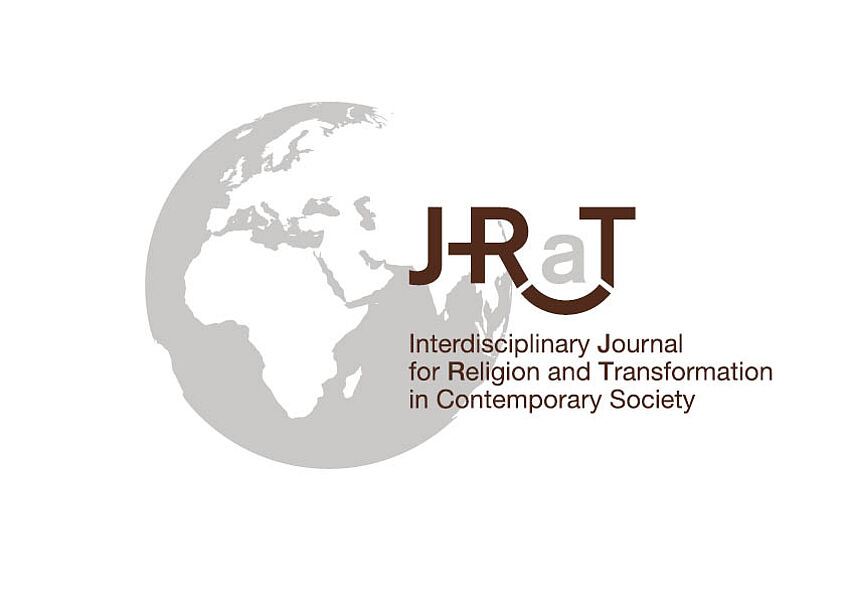 Call for Papers
Charisma, Popularity, Power: Grace, Religions and Belief throughout History until the Present. Ed by Rüdiger Lohlker, Katharina Ivanyi, and Nikola Pantić
Call for Abstracts:

In comparative religious studies, notions of grace (charis) and charisma are widely used, but often in a routine manner. Despite ample criticism of this usage, popular interpretations of the term "charisma" as an indicator of personal appeal can still be found even in scholarly work. Ever since Max Weber attributed sociological significance to the term, charisma has mostly been studied in relation to the leadership skills and appeal of authoritative figures. However, its frequent historical connection with the alleged mystical attributes and powers of individuals, places, and objects, as acknowledged by Weber himself, remains understudied.

The upcoming JRAT Special Issue explores possible theoretical connections, and methods to align historical notions and beliefs in mystical grace (appearing under many names, such as mana, purba, orenda, etc.) with sociological theories of charisma, addressing the scholarly challenges that arise from studying charismatic individuals and institutional religious authorities in monotheistic traditions and beyond. Studying the charismatic quality of certain people, locations, and items as a socio-anthropological marker, the Special Issue aims for a more nuanced understanding of the history of various religious traditions. JRAT is accepting papers approaching charisma/grace to analyze the emergence, institutionalization, and growth of religious offices tasked with addressing popular religious needs, the strengthening of the exclusivity of the religious profession, sharply distinguished from heresies and sorcery, and the influence of grace on political power. Understanding the influence of grace on rulership could more thoroughly explain the connection between charismatic rulers and priestly hierarchies, and the lasting monopoly over grace among charismatic confraternities as a means of social, economic, jurisprudential, and at times political control.

The Special Issue aims to explore how the supposed monopoly over grace allowed for the emergence and growth of establishmentarian corporate hierarchies that evolved within religious offices over time. Such a comparative historical process can be observed across religious traditions, where the charisma of religious authorities was continuously reinforced by the charisma of their respective offices. These offices often represented specific niches with distinct corporate identities, prerogatives, privileges, and duties, monopolizing access to mystical powers and facilitating charismatic transactions. As a result, religious professionals became exclusive socio-political entities responsible for dispensing institutional divine grace to the rest of the population.

In many regions, the charismatic quality attributed to certain individuals over time became directly associated with the ability to cause praeternatural feats, further enhancing the exclusivity of the profession responsible for matters of faith. These feats included, but were not limited to walking on water, resurrections, thaumaturgical healing, controlling the elements, charming animals, flying, teleportation, opposing malevolent or infernal forces, or displaying superhuman physical feats. Thaumaturgy was a fundamental element of many religious traditions, both Abrahamic and beyond, and religious professionals endeavored to maintain their monopoly over it.

The JRAT Special Issue welcomes articles from various fields, including (but not limited to): History
Religious Studies
Philosophy
Sociology and Anthropology
Political sciences and International Relations
Law
Theology
It also welcomes contributions from other disciplines in the humanities and social sciences, with open criteria of the period and location. The articles may include empirical cases as well as methodological debates that reflect on both the post-Weberian theories of charisma and other scholarship inspired by these phenomena for the scientific study of religious practices, the relationship between religious authorities and social/political power, the dynamics between religion, orthodoxy, and heterodoxy, as well as the interplay between religion, thaumaturgy, and magic. Papers analyzing ancient, medieval, early modern, modern, and contemporary religions are all welcome. In addition, JRAT is accepting proposals dealing into contemporary esoteric and mystical groups which are founded on similar principles, in order to broaden its comparative perspective.

Proposal: Paper proposals will be reviewed by the Principal Investigators of the Critical Humanities Assembly for Religions in Societies (CHARIS), a collaborative effort of researchers from Central European University, University of Vienna, and University of Navarra. Interested academicians are encouraged to submit applications, which should include an academic CV and a short paper abstract (200-300 words), to Nikola Pantić at nikola.pantic@univie.ac.at by October 31th 2023.
Submission: Authors who receive positive reviews will be invited to submit their full papers by April 30th 2024. The article (in English) should be no longer than 40,000 characters (including spaces)/6,000 words, footnotes, bibliography and spaces included). JRAT uses online submission only. Authors should submit their manuscript online via the Editorial Manager online submission system at: editorialmanager.com/jrat/. Please find the author's instructions here:
https://brill.com/fileasset/downloads_products/Author_Instructions/JRAT.pdf
Queries: For any further questions, please contact Rüdiger Lohlker at ruediger.lohlker@univie.ac.at. For any questions or problems relating to your manuscript, please contact the editorial team (jrat@univie.ac.at). For questions about Editorial Manager, authors can contact the Brill EM Support Department: em@brill.com.
Download: The call for abstracts can be downloaded here.
---
Information and Templates for Download:
---
Free Contributions
If you want to submit a free contribution to JRAT, please fill in the following form first (title, abstract, etc.) and send it to jrat@univie.ac.at. After having assessed it, we will get back to you and let you know whether you may submit your article to JRAT.
Download form here.