Starting with April 1st 2018 the University of Vienna installed the interdisciplinary Research Centre
"Religion and Transformation in Contemporary Society"
(in short: RaT) . Scientists from 7 faculties and 14 disciplines are united under the
umbrella of this Research Centre - including Catholic, Protestant, Orthodox and Islamic
theology, Jewish studies, Islam and Religious studies, social- and cultural studies, studies
of law, philosophy, and the department of education.
RaT researches the reciprocal relations between religion, religiousness and
transformation processes within the contemporary global context.
The Research Centre RaT continues the work of the correspondent research platform
which was founded as a unit of the University of Vienna in the year 2010 (2010-2018).
In this category, we present our most recent publications.
Currently: "The Occult Nineteenth Century. Roots, Developments, and Impact on the Modern World", edited by Lukas Pokorny and Franz Winter, 2021.
Appel, Kurt/Deibl, Jakob: Hegel, Hölderlin e l'apertura della Gottesfrage. estetica. studi e richerche 2/2020, pp. 439-478.
J-RaT
JRAT is now indexed in the "Emerging Sources Citation Index" by Web of Science.
The issue of JRAT 6 (2/2020) Interreligious Dialogue in Context: A European Comparison, edited by Karsten Lehmann, has just been published!
Further information on the journal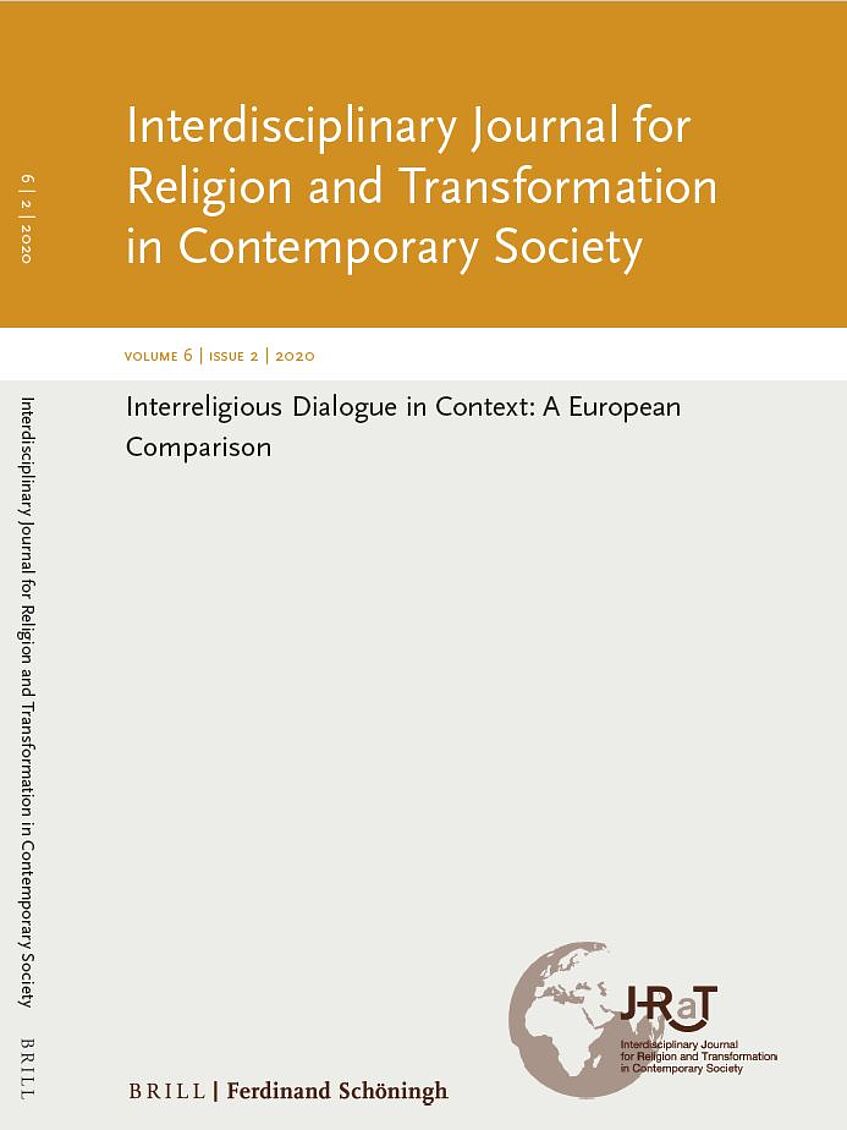 News
New Blog entries:
"Lebenskunst nach Zygmunt Bauman" - Christian Macha shows how the Polish-English sociologist and philosopher Zygmunt Bauman, who died in 2017, sets out the possibilities for a happy life, especially in the book "The Art of Life".
In another contribution, Elisabeth Waldl explains the role of the KPH as an actor in interreligious dialogue in the Campus of Religions project in Vienna's Seestadt Aspern.
Special Features
Special Features
10 years Research Centre RaT
On occasion of the tenth anniversary of the research centre, RaT member Esther Ramharter investigated the term 'transformation' and its developments and changes over the years. In her text "'Transformation' in the Context of Religion and Society", which can be read here, she explores how other members of the research centre have applied and understood the term in their past publications.
Now the second eponymous notion of the centre - religion - was also examined in detail during a joint interdisciplinary workshop with RaT members on 02 February 2021. Various contributions from the fields of religious studies, philosophy and theology provided insights into current issues in their disciplines; lively discussions ensued. Marian Weingartshofer summarises his observations and comments on the workshop in a new blog entry.
Project indexing Hebrew manuscripts
The project of indexing Hebrew manuscripts of the Kurt and Ursula Schubert Archive, realised by the Center for Jewish Art in cooperation with RaT, could be completed successfully.
You can find the online-database here!