Mag. Mag. Dr. Sebastian Pittl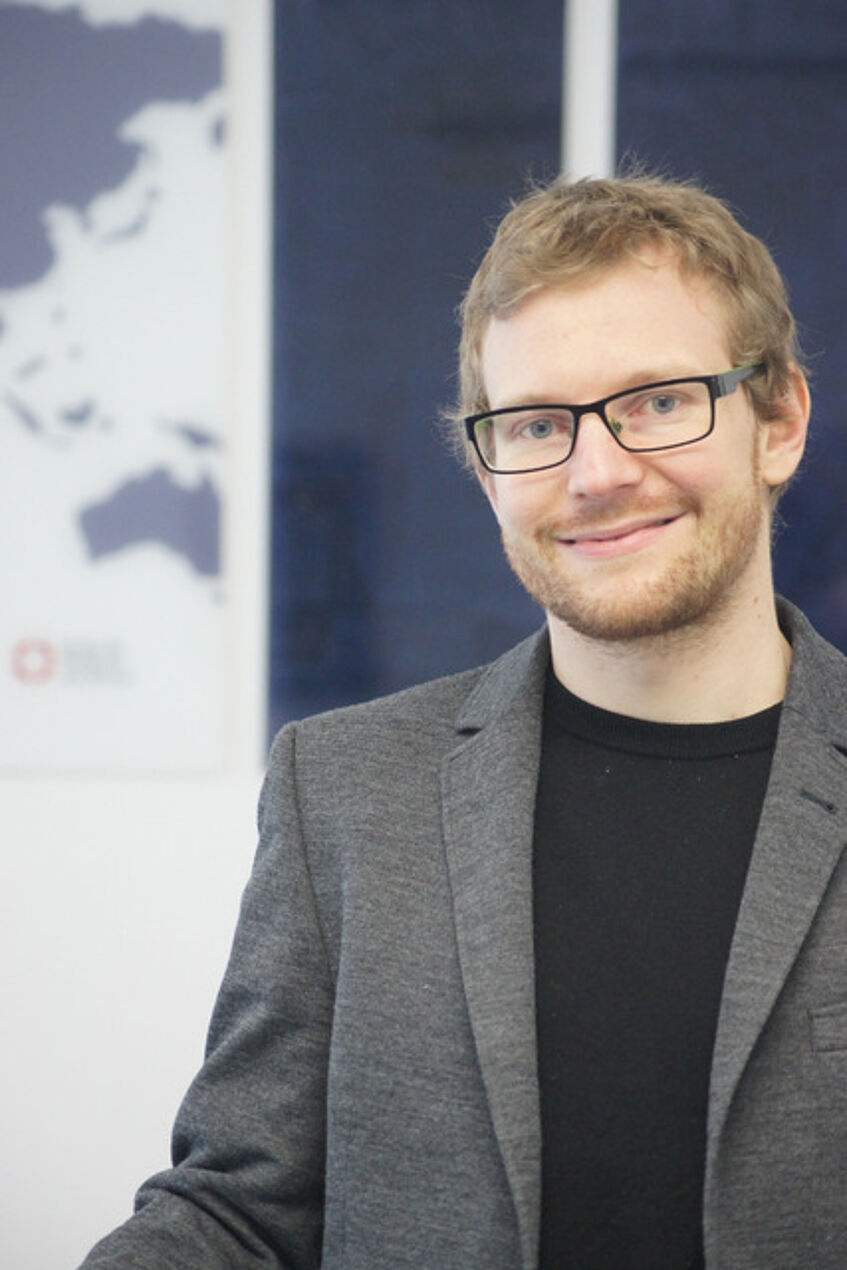 Mag. Mag. Dr. Sebastian Pittl
Academic Position:
Since 2019: Akademischer Rat a.Z. for dogmatics at faculty for catholic theology, Universität Tübingen
Short CV:
1984 born in Melk
2002 graduatin from high school Stiftsgymnasium Melk
2006 completion of studies Kirchenmusik at Diözesankonservatorium St. Pölten
2010 Completion of studies Fachtheologie and Katholischen Religionspädagogik (University of Vienna)
2010/11 teaching internship at BG 9 Wasagasse (Vienna)
2011-2015 Assistent at the Department of Systematic Theology (Theologische Grundlagenforschung, University of Vienna)
2015-2019 Assistent at the Department Weltkirche und Mission
2016 Dr. theol. at the Faculty of Catholic Theology at the University of Vienna
Research focuses:
Intercultural Theology, Political Theology, Latin American Theology, Theology of History, Theology and University
Selective Bibliography:
A. Monographies and Editorship
I Monographies
Geschichtliche Realität und Kreuz. Der fundamentale Ort der Theologie bei Ignacio Ellacuría, Regensburg 2018.
La realidad histórica del pueblo crucificado como lugar de la teología: Reflexiones sobre el lugar hermenéutico de la teología en el pensamiento de Ignacio Ellacuría, Valencia 2013.
II Editorship
Theologie und Postkolonialismus. Ansätze – Herausforderungen – Perspektiven, Regensburg 2018.
mit Perintfalvi, R.; Prüller-Jagenteufel, G.; Schelkshorn, H.: Macht und Machtkritik, Aachen 2018 (in Vorbereitung).
mit Prüller-Jagenteufel, G.: Unterwegs zu einer neuen Zivilisation geteilter Genügsamkeit. Perspektiven utopischen Denkens 25 Jahre nach dem Tod Ignacio Ellacurías, Göttingen 2016.
B. Articles (Auswahl)
European Fundamentalism? The theopolitics of Friedrich August von Hayek and Alain de Benoist, in: Kanien 2018 (accepted).
Kirche der Armen. Genese und Geschichte eines polymorphen Begriffs, in: Pock, Johann; Polak, Regina; Tippow, Rainald; Sauer, Frank (Hgg.), Kirche der Armen? Impulse und Fragen zum Nachdenken. Ein Handbuch, 2018 (in Vorbereitung).
Für eine "Globalisierung der Hoffnung". Zur Relevanz postkolonialen Denkens für Theologie und Missionswissenschaft (Einleitung), in: Sebastian Pittl (Hg.), Theologie und Postkolonialismus. Ansätze – Herausforderungen – Perspektiven, Regensburg 2018, 9–23.
Aprender a leer la universidad. Huellas utópicas y espiritualidades escondidas en la Universidad Goethe de Frankfurt, in: Raúl Fornet-Betancourt (Hg.), Formación, Espiritualidad y Universidad, Aachen 2018, 203–212.
Ivan Illich und das Geheimnis des Samariters. Machtkritik nach dem Ende des "Zeitalters des Werkzeugs", in: Perintfalvi R.; Pittl, S.; Prüller- Jagenteufel, G.; Schelkshorn, H. (Hgg.), Macht und Machtkritik. Beiträge aus feministisch-theologischer und befreiungstheologischer Perspektive, Aachen 2018, 98–112.
Alma mater pauperum? Ein fiktives Gespräch zwischen Berlin und El Salvador zur gesellschaftlichen Verantwortung sowie zu einer möglichen Option für die Armen an der Universität heute, in: Gmainer-Pranzl, F.; Lassak, S.; Weiler, B. (Hgg.), Theologie der Befreiung heute. Herausforderungen – Transformationen – Impulse, Innsbruck u. Wien 2017, 547–570.
Un nou mod de viaţă şi o nouă limbă: Giorgio Agamben, Michel De Certeau şi monahismul postmodern, in: Éliane Poirot/Alexandru Ioniță (Hg.), Monahismul creştin în actualitate, Hermannstadt 2017, 341–362.