Univ.-Prof. Dr. Sabine Grenz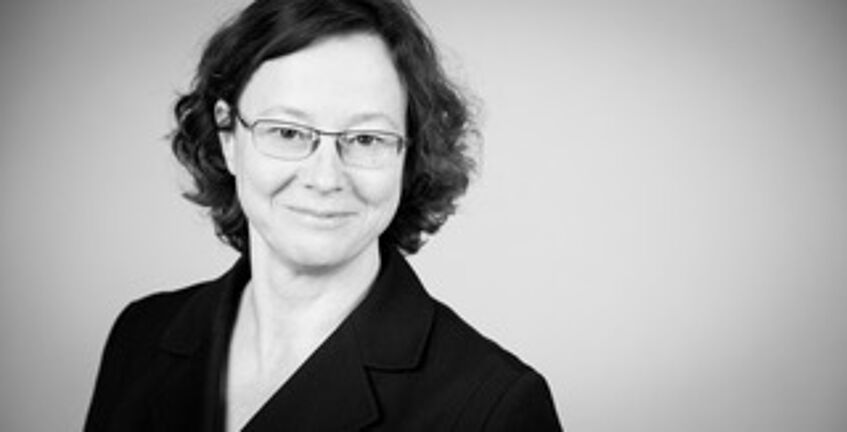 Univ.-Prof. Dr. Sabine Grenz
Academic Position
Interdisciplinary Professorship for Gender Studies
Vice president of the Institute for Education
Deputy member of the Faculty's Conference
Project leader of the10th European Feminist Research Conference
Contributor to "Gender, Zeitschrift für Geschlecht, Kultur und Gesellschaft" and "Open Gender Journal"
Career
2004: Doctor's degree in Gender Studies at Humboldt-Universität, Berlin
2005: Post-doc Assistant at DFG-Graduiertenkolleg Geschlecht als Wissenskategorie
2008: Post-doc Assistant at Universität Georg-August-Göteborg
2012: Contributor to a research project concerning the correlation of the construction of meaning and the construction of gender at Comenius-Institut, Münster
2013: University assistant and substituting professor for research on diversity at Georg-August-Universität Göttingen
2014: Habilitation at Humboldt-Universität, Berlin
2015: Visiting professor at Universität Gent
2016: Visiting professor at Universität Göteborg
Research interests
Qualitative-empiric methodology
Epistemology and methodology of gender
Diversity and intersectionality
Relation of gender, secularity and religion
Gender, sexuality and commercialization
Historic aspects of gender issues
History and institutionalization of Gender Studies
Publications
Monographies:
Wechselwirkungen. Geschlecht, Religiosität und Lebenssinn. Qualitative und quantitative Analysen anhand von lebensgeschichtlichen Interviews und Umfragen, with Friederike Benthaus-Apel, Veronika Eufinger, Albrecht Schöll, Nicola Bücker, Münster 2017.
(Un)heimliche Lust. Über den Konsum sexueller Dienstleistungen, Wiesbaden 2005/2007.
Recent Articles:
Weiblichkeitskonstruktionen und Erinnerungskulturen. Das Kriegs-/Brieftagebuch und die Autobiografie einer nazi-affinen Frau, in: Evelin Annuß, Sabine Kalff, Gabriele Jähnert (Ed.): Nationalsozialismus und Geschlecht: Räume – Selbstzeugnisse – Erinnerungen. Feministische Studien 2 (2015), 212-228.Reading German Women's Diaries from the Second World War. Methodological, Epistemological and Ethical Dilemmas, in: Silvana Carotenuto, Sandra Prlenda, Renata Jambresic Kirin, (Ed.): Feminist critique of knowledge production, Napoli 2015, 187-201.