Prof. Dr. habil. Karsten Lehmann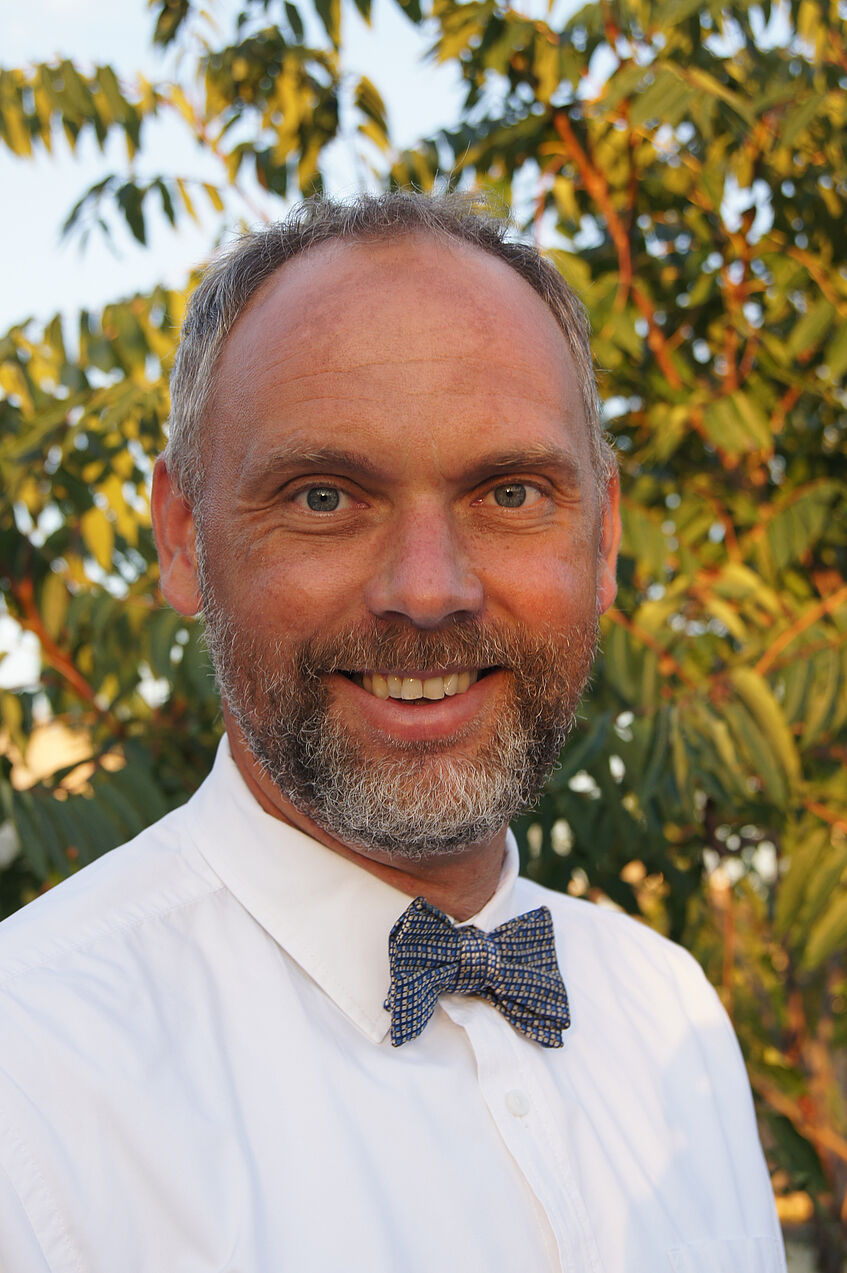 Prof. Dr. habil. Karsten Lehmann
Academic Position
Research professor for inter-religiousness at the Kirchliche Pädagogische Hochschule Vienna-Krems (KPH)
Senior research fellow at the Department for Systemtic Theology and Religious Sciences
Career
2014: Associate professor in Religious Sciences (University of Bayreuth), title of the habilitation treatise: Religious NGOs in International Relations, - The construction of 'the religious' and 'the sacred' (Prof. Dr. Christoph Bochinger, Prof. Dr. Bernt Schnettler, Prof. Dr. Günter Kehrer), publicized at Routledge-Publishers
2001: Doctorate in sociology (University of Tübingen), title of the dissertation: "Vereine als Medium der Integration, - Zu Entwicklung und Struktur­wandel von Migrantenvereinen", (Prof. Dr. Constans Seyfarth, Prof. Dr. Günter Kehrer), publicized at the Hitit-Publisher
1995: M.A. in Religious Studies (Lancaster University), title of the master thesis: The 'Public Dimension' of a Controversy around the London Church of Christ (Prof. Dr. Linda Woodhead, Prof. Dr. David Martin)
Employments
since 2016: Research professor at the Kirchliche Pädagogisch Hochschule, KPH Vienna/Krems
2013-2016: Head of Social Sciences and Statistics, KAICIID – Centre for Interreligious + Intercultural Dialogue/Vienna
2012-2013: Substitute professor for Religious Sciences, University of Fribourg (Prof. Dr. Oliver Krüger)
2004-2012: Assistant lecturer chair of Religious Sciences II at the University of Bayreuth (Prof. Dr. Christoph Bochinger)
2009-2011: (Simultaneously: leave of absence of the Assistance position) holder of a habilitation-scholarship (provided by the Deutsche Forschungsgemeinschaft) and Visiting Fellow at the Observatoire des Religions en Suisse / ORS at the University of Lausanne Berkley Center for Religion, Peace and World Affairs at the Georgetown University
2000-2004: Head of the contact and information office for pre-emptive child- and youth work (KiB) in Zwickau, Ev.-luth. Christophorus Kirchgemeinde Zwickau-Eckersbach
Memberships
Deutsche Vereinigung für Religionswissenschaft / DVRW – study group 'Religion and Politics'
Religionswissenschaftlicher Medien- und Informationsdienst / Remid
Deutsche Gesellschaft für Soziologie / DGS
Deutsche Gesellschaft für Soziologie - Section 'sociology of religion',
Deutsche Gesellschaft für Soziologie – Section 'migration and ethnic minorities'
Berufsverband Deutscher Soziologen / BDS
International Society for the Sociology of Religion / ISSR
American Academy of Religion / AAR
Selective Bibliography
2022: (Hg. mit Wolfram Reiss) Religiöse Vielfalt in Österreich, Baden-Baden 2022.
2022: (mit Martin Baumann), Die Herausbildung von Nationalstaaten und territoriale Religionsgeschichten, Analysen zur Schweiz und Österreich, in: Zeitschrift für Religionswissenschaft 30 (2022), S 172-208.
2021: (Hg.) Talking Dialogue, - Eleven Episodes in the History of the Modern Interreligious Dialogue Movement -, Berlin: De Gruyter 2021
2021: (Hg. mit Anne Koch) Die gesellschaftliche Erzeugung von religiös-weltanschaulicher Vielfalt, Linz 2021 (Themenheft der Pädagogischen Horizonte), online unter: https://paedagogische-horizonte.at/index.php/ph/issue/view/6.
2020: (Hg.) Interreligious Dialogue in Context, A European Comparison, Wien 2020 (Themenheft von JRaT), online unter: https://brill.com/view/journals/jrat/6/2/jrat.6.issue-2.xml?language=en.
2020: Individuelle Religiosität in der Zwischenkriegszeit, Zu den Traditionen religiöser Vielfalt in Österreich, in: Bios – Zeitschrift für Biographieforschung, Oral History und Lebensverlaufsanalyse 33 (2020), S. 81-103.
2020: Phänomene an den Grenzen des religiösen Feldes, Eine Einladung zur Diskussion im Anschluss an Pierre Bourdieu, in: Zeitschrift für Religionswissenschaft 28 (2020), S. 160-185.
2019: (mit Thomas Schlager-Weidinger) Zu den Ebenen der Beziehungen zwischen Religionspädagogik und Politik, Überlegungen im Anschluss an die Einführung des Konzepts der 'interreligiösen Kompetenz' in den Curricula der Pädagogischen Hochschulen in Österreich, in: ÖRF - Österreichisches Religionspädagogisches Forum 27 (2019), S. 128-144.
2018: Religiöse Vielfalt in Österreich erforschen, Religionswissenschaftliche Anregungen zum Begriff der Interreligiosität, Wien / Krems 2018, online unter: https://kphvie.ac.at/fileadmin/Dateien_KPH/Forschung_Entwicklung/SFIR/PDF/av-lehmann-komplett-online.pdf.
2016: Religious NGOs in International Relations, - The Construction of 'the Religious' and 'the Secular' -, London / New York 2016 (Routledge Studies in Religion and Politics)
2016: Religiöse Sedimente im Menschenrechtsdiskurs, - Zur Dynamik der Konstruktionen 'des Religiösen' und 'des Säkularen' (in: Journal for Religion and Transformation in Contemporary Society / J-Rat 2 (2016), S. 144-160 online unter: http://www.v-r.de/de/institutional_response_to_religious_diversity/c-3053
2016: (Hg. mit Ansgar Jödicke) Einheit und Differenz in der Religionswissenschaft - Standortbestimmungen mit Hilfe eines Mehr-Ebenen-Modells von Religion -, Würzburg 2016 (in Schriftenreihe: Diskurs Religion, Prof. Dr. Jürgen Mohn / Basel)
2016: Komplexität und Dynamik des Verhältnisses zwischen Religionen, Frieden und Konflikt, - Zu den Potentialen einer kulturwissenschaftlichen Religionskonzeption in der Friedens- und Konfliktforschung (in: Zeitschrift für Friedens- und Konflikforschung – Sonderband 1 (2016), S. 119-140.)
2013: (mit Hans G. Kippenberg und Alexander-Kenneth Nagel) Varieties of Deprivatization, - Revisiting religious Communities in the Public Sphere (in: Journal of Religion in Europe 6 (2013), 133-142.)
2013: Shifting Boundaries between the Religious and the Secular, - Religious Organization in Global Public Space (in: Journal of Religion in Europe 6 (2013), 201-228.)
2012: (Hg. mit Ulf Plessentin) Inverses Böckenförde-Diktum, - Leben Religionen von politischen Voraussetzungen, die sie selbst nicht garantieren können? (Themenheft der Zeitschrift Religion – Staat – Gesellschaft)
2011: (Hg. mit Stefan Kurth) Studienbuch: Religionen erforschen – Kulturwissen­schaftliche Methoden in der Religionswissenschaft, Wiesbaden 2011
2011: Vielfalt religiöser Traditionen und Organisationen in der internationalen Politik, Eine Replik auf Claudia Baumgart-Ochse und Mariano Barbato (in: Zeitschrift für Internationale Beziehungen 18 (2011), 139-154.)
2010: Interdependenzen zwischen Religionsgemeinschaften und internationaler Politik, - Religionswissenschaftliche Anmerkungen zu politikwissen­schaftlichen Religionskonzeptionen (in: Zeitschrift für Internationale Beziehungen 17 (2010), S. 75 – 99.)
2006: Community-Kirchen im Wandel, - Zur Entwicklung christlicher Migranten­gemeinden zwischen 1950 und 2000 (in: Berliner Journal für Soziologie 16 (2006), S. 485-501.)
2006: Institutionen religiöser Pluralität, - Vergleichende Analyse der christlichen und muslimischen Migrantengemeinden in Frankfurt am Main - (in: Zeitschrift für Religionswissenschaft 14 (2006), S. 25-52.)
2003: Jugendsatanismus und Jugendkultur, - Zu den Formen der Vergemein­schaftung von jugendlichen Satanisten – (in: Zeitschrift für Religions­wissenschaft 11 (2003), S. 87-106.)
2001: Vereine als Medium der Integration, - Zu Entwicklung und Strukturwandel von Migrantenvereinen -, Berlin 2001.