Assoz.-Prof. Dr. Ioan Moga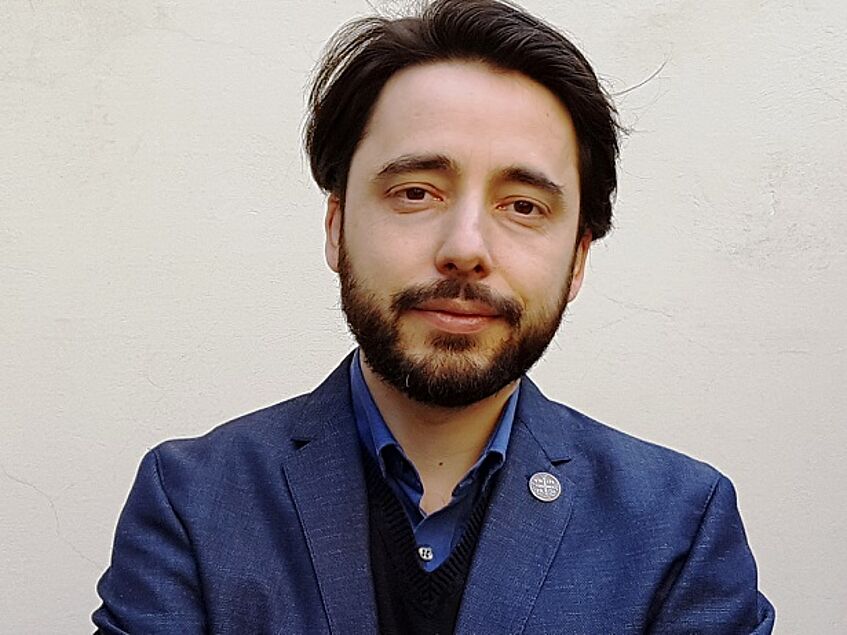 Assoz.-Prof. Dr. Ioan Moga
Academic position:
Associate Professor of Orthodox Theology at the Department of Historical Theology at the Faculty of Catholic Theology – University of Vienna
Career:
Habilitation in the subject "Theology and History of the Christian East" at the University of Vienna (2020).
Title of the habilitation thesis: "Orthodox Images of Self and Other. Discourses of Identity in Romanian Orthodox Theology in Relation to the Roman Catholic Church in the Period from 1875 to 1989".
Dr. theol. in Orthodox Theology (2010) – Ludwig-Maximilians-University of Munich
Dipl. theol. in Orthodox Theology (2004) – Ludwig-Maximilians-University of Munich
Employments:
Since 1 June 2021: Associate Professor of Orthodox Theology and member of the group of professors
2017-2021: Holder of the Tenure-Track-position 'Orthodox Theology' at the faculty of Catholic-Theology – University of Vienna.
2016-2017: Lecturer – University of Vienna
2013-2016: Lecturer – Kirchlich-Pädagogischen Hochschule (KPH) Wien/Krems
2010-2016: Post-doc assistant at the institute (later: Department) of Theology and History of the Christian East of the Catholic-Theological Faculty – University of Vienna
2006-2010: Assistant lecturer at the chair for Systematic Theology of the training establishment for orthodox theology – Ludwig-Maximilians-University of Munich
2004-2006: Research associate at the chair for Historical Theology of the training establishment for orthodox theology – Ludwig-Maximilians-University of Munich
Publications:
http://okk-ktf.univie.ac.at/ueber-uns/moga/publikationen/
Research interests:
Systematic theology: ecclesiology, theology of the Trinity, soteriology
History of theology of Orthodox-Catholic dialogue in the 20th century (emphasis on Romanian-language theology)
Innovative approaches of contemporary Orthodox theology
Identity profile of Orthodox spirituality in modernity
Ecumenism and anti-ecumenism
Authors: Hans Urs von Balthasar, Dumitru Stăniloae