Dr. Cem Kara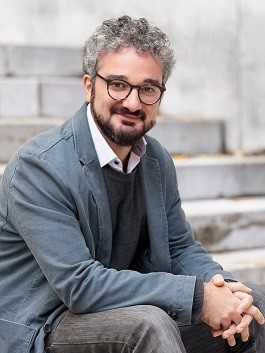 Dr. Cem Kara
Since 10/2018: University assistant (post doc) in the Department of Alevi Theological Studies at the University of Vienna.
2019: Lecturer at the Institute for Alevi Religion at the Church College of Education Vienna/Krems
2018: Dissertation award: promotional award of the Fritz and Helga Exner Foundation by the Southeast Europe Society.
2017 - 2018: Coordinator of the interreligious project Dialog FOR Democracy of the Bavarian Youth Ring, Munich.
2017: PhD on the topic Transcending Borders Dervishes. Cultural Relations of the Bektashi Order, 1826 - 1925 at the Ludwig-Maximilians-University Munich.
2016: Scholarship holder at the Leibniz Institute for European History in Mainz.
2012 - 2018: Active member of the International Research Group New Religiosities in Turkey at the Orient Institute Istanbul and at the EHESS in Paris.
2012 - 2017: fellow at the International Research Training Group Religious Cultures in 19th and 20th Century Europe at the Universities of Munich, Prague, Brno and Poznan
2012 - 2015: fellow and research assistant at the Ludwig-Maximilians-University of Munich
2012: Fellow at the Orient Institute in Istanbul
2010 - 2012: Assistant for program communication in the press office of n-tv news television
2005 - 2011: Studies of history and philosophy in Cologne and Istanbul
Translated with www.DeepL.com/Translator (free version)