MMag. Dr. Astrid Mattes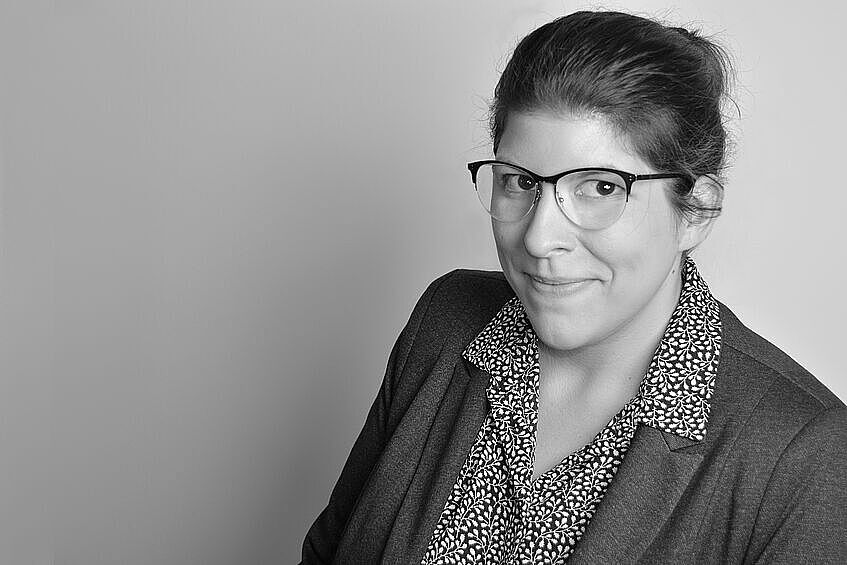 MMag. Dr. Astrid Mattes
Position:
Tenure Track Professor at the Institute for Systematic Theology and Ethics
Career:
Since 2022: Tenure Track Professorin am Instutut für Systematische Theologie und Ethik
2018-22: Researcher at the Institute for Urban and Regional Research of the Austrian Academy of Sciences
2012-17: Social scientific PhD

2006-2011: Master's Degree in Study of Religion, University of Vienna
2006-2010: Master's Degree in Political Science with Distinction, University of Vienna/University of Limerick
Employments:
2018-22: Researcher at the Institute for Urban and Regional Research of the Austrian Academy of Sciences
since 2012: PhD Researcher (Universitätsassistentin), Department of Political Science
2010-2012: Research Assistant "Mapping Religion in Vienna"

Other activities:
2015: Research visit at the University of Toronto, supported by the "Short-term grant abroad (KWA)"
2012-2013: Journalist for "religion.orf.at"
2011-2012: "Vienna University Research Scholarship 2011"
Selective bibliography:
Mattes, A. and Stadlmair, J. (2017): "Challenges of democratic inclusion: Investigating the politics of difference". In: Österreichische Zeitschrift für Politikwissenschaft, 46, 1, 1-6.
Mattes, A. (2017): "Part of the problem or of the solution? The involvement of religious associations in immigrant integration policy". In: Österreichische Zeitschrift für politikwissenschaften 46, 1, 44-57.
Mattes, A. (2017): "Who We Are Is What We Believe? Religion and Collective identity in Austrian and German Immigrant integration Policies". In: Social inclusion 5, 1, p. 93-104.
2016: Editorship: Special Issue "Institutional Responses to Religious Diversity", Interdisciplinary Journal for Religion and Transformation in Contemporary Society, 2016 (2) (with Kristina Stoeckl and Julia Mourao Permoser)
2015: "Towards a Universal Religion? Symbolic Boundaries in Austrian Immigrant Integration Policies", in: Guanzini, Isabella (ed.): Rethinking Europe with(out) Religion III. V&R Unipress.
2015: "Islam in Austria", in: After Integration: Conviviality and Contentious Politics in Europe. Marian Burchardt / Ines Michalowski (eds.), Springer. (with Sieglinde Rosenberger)
2014: "'Integration durch Leistung': Zur kritischen Verortung eines neuen Narratives österreichischer Integrationspolitik", in: Schnebel, Karin (ed.), Europäische Minderheiten. VS Verlag für Sozialwissenschaften. (with Oliver Gruber)
2013: "From Bosnian Soldiers to Third Generation Juveniles: 100 Years of Islamic Identity and the Establishment of the Youth Council of the Islamic Religious Community in Austria", in: Hans Gerald Hödl / Lukas Pokorny (eds.), Religion in Austria. Praesens Verlag.
2012: "Theoretische Ansätze zur Untersuchung von Zusammenhängen zwischen Religion und sozialer Integration", in: Peter Antes u.a. (eds.), Säkularität in religionswissenschaftlicher Perspektive. V&R unipress.
2011: "Vorbild oder Fehlentwicklung – Wie Österreichs Medien über das Schweizer Minarettbauverbot berichten", in: Hafez, Farid (ed.): Jahrbuch Islamophobieforschung. Studienverlag
Research projects in connection with RaT:
Dissertation project: "Integrating Religion: The Role of Religion in Austrian, German and Swiss immigrant integration policies"
Liberal Toleration and Religiously Motivated Violence
Governing Integration: "The State Secretariat for Integration: Evaluating Policy Change in Immigrant Integration"
Mapping Religion in Vienna
Main research in connection with RaT:
INEX: Politics of inclusion and exclusion
European societies are undergoing important transformations due to increased immigration and the process of European integration. Given these developments states and societies are confronted with new conflicts and debates about inclusion and exclusion that are carried out within changing institutional arrangements. Moreover, old forms of difference like gender, class, religion and age gain new relevance.
INEX studies the challenges that the above-mentioned transformations pose for liberal democracies from a political science perspective with an emphasis on empirical research. The research framework takes into account three analytical dimensions: the legal dimension that accounts for formal rights, the participatory dimension that considers the specific individual and collective practices, and the cultural dimension that regards identities, communities and feelings of belonging.
For more information on current and recent research projects, see: http://inex.univie.ac.at/research/