Univ.-Prof. Mag. Dr. Agnethe Siquans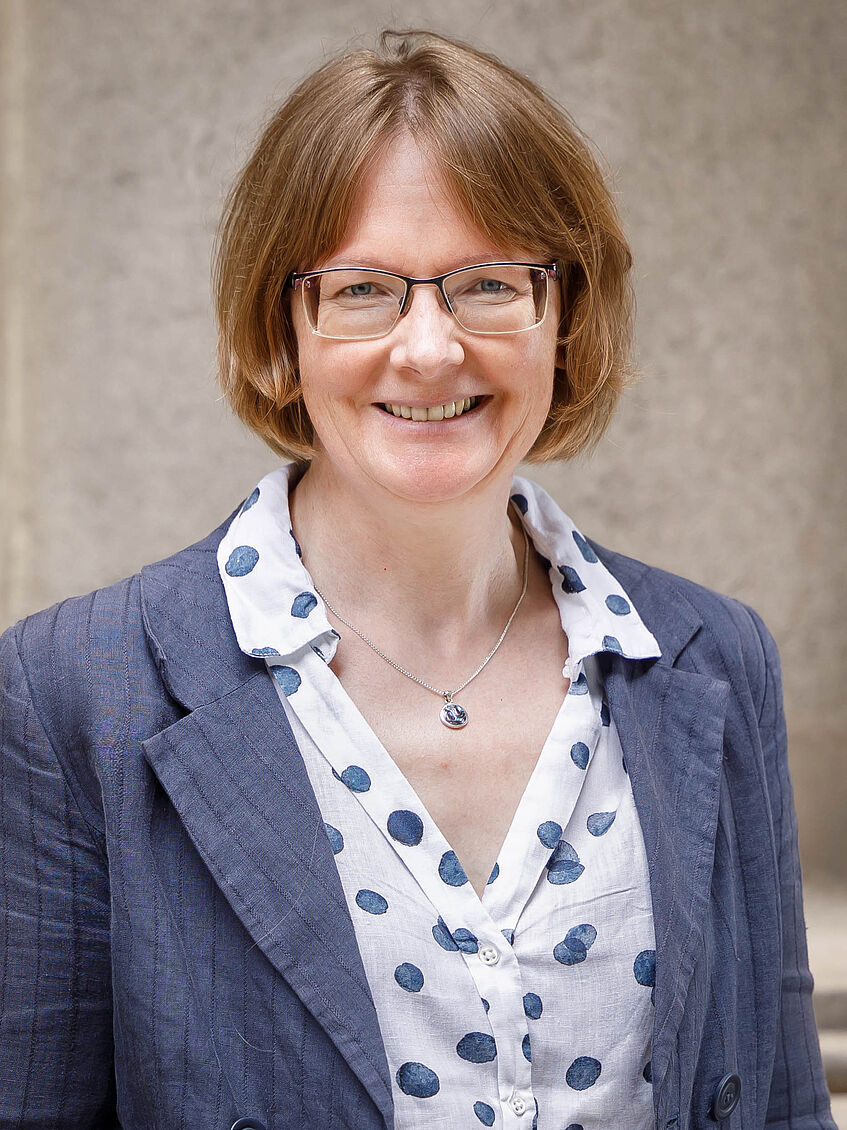 Univ.-Prof. Mag. Dr. Agnethe Siquans
Academic position:
Professor for Old Testament Studies at the Department of Biblical Studies at the Faculty of Catholic Theology
Career:
2019 Professor for Old Testament Studies
2010 Associate Professor at the Department of Biblical Studies
2010 Habilitation
2001-2010 University Assistant at the Department of Biblical Studies
2001 Dr. theol. at the University of Vienna
1999-2001 Teaching in schools
1989-1995 Studies of Catholic Theology and Religious Education (Mag. theol.)
2007-2012 Study of Jewish Studies (Bakk. Phil.)
Other activities:
Board member of the European Society of Women in Theological Research (ESWTR)
Co-editor of the Journal of the ESWTR
Co-editor of "Protokolle zur Bibel"
Co-editor of the series "Ancient Scriptural Interpretation"
Co-editor of "Vetus Testamentum Patristicum"
Selective Bibliography:
Die alttestamentlichen Prophetinnen in der patristischen Rezeption. Texte – Kontext – Hermeneutik (HBS 65; Freiburg i.B. 2011).
(ed.), Biblical Women in Patristic Reception/Biblische Frauen in patristischer Rezeption (JAJ.S 25,5; Göttingen 2017).
Die Relevanz patristischer (und rabbinischer) Bibelauslegung für den jüdisch-christlichen Dialog heute, in: Edith Petschnigg/Irmtraud Fischer/Gerhard Langer (Hg.), Hat der jüdisch-christliche Dialog Zukunft? Gegenwärtige Aspekte und zukünftige Perspektiven in Mitteleuropa (Poetik, Exegese und Narrative. Studien zur jüdischen Literatur und Kunst 9; Göttingen 2017), 89-94. https://www-vr-elibrary-de.uaccess.univie.ac.at/isbn/9783847107170
—/Marianne Grohmann, Literarische Transformationen sexueller Gewalt in der Hebräischen Bibel, Interdisciplinary Journal for Religion and Transformation in Contemporary Society, 5 (2017), 157-184. DOI: 10.14220/jrat.2017.3.2.157
What's the Difference? Female Prophets in Early Christian Writings, in: Gunter Prüller-Jagenteufel/Sharon Bong/Rita Perintfalvi (Hg.), Toward Just Gender Relations. Rethinking the Role of Women in Church and Society (Religion and Transformation in Contemporary European Society 13; Göttingen 2019), 283-288.
A Moabite Woman as the "Right Son": Ruth as Naomi's and Boaz's Daughter, in: Angelika Berlejung/Marianne Grohmann (Hg.), Foreign Women – Women in Foreign Lands: Studies on Foreignness and Gender in the Hebrew Bible and the Ancient Near East in the First Millenium BCE (ORA 35; Tübingen, 2019), 187-202.
Miriam's Image in Patristic and Rabbinic Interpretation, ETL 96 (2020), 521-536.
Anti-Jewish Polemic and Jewish Bible Interpretation: Two Examples from Origen and Ephrem the Syrian, in: Armin Lange, Kerstin Mayerhofer, Dina Porat, Lawrence H. Schiffman (Hg.), Confronting Antisemitism from the Perspectives of Christianity, Islam, and Judaism (An End to Antisemitism!, Band 2; Berlin 2020), 55-70.
(ed.), "Written for Our Discipline and Use". The Construction of Christian and Jewish Identities in Late Ancient Bible Interpretation (Antike Schriftauslegung 1; Göttingen 2021) – erscheint im Februar 2021.
Der gerettete Retter: Exodus 1‒2 in patristischer und rabbinischer Rezeption (Ioudaioi 12; Göttingen 2021).
Main research areas:
Feminist Exegesis of the Old Testament
Inner-biblical exegesis
Reception of the Old Testament in patristic writings
Biblical Women in Patristic reception
Patristic and rabbinic Bible interpretation
Research project:
2016-2019 "Exodus 1-2 in patristic and rabbinic interpretation" (P 28441-G24), funded by the Austrian Science Fund (FWF)