Monographs and edited volumes
Christian Danz, Michael Murrmann-Kahl (Ed.): Verlust des Ichs in der Moderne? Erkundungen aus literarischer und theologischer Perspektive, Tübingen 2019.
Published in German.
Notions of the self and its identity are subject to constant change. This volume looks at how self-image and religion is depicted in nineteenth century novels, tracing how concepts of the ego and religious self-images changed throughout the nineteenth and twentieth centuries, and continue to do so today. Substantialist ideas of the self (soul) or the unit or core of the individual (personality) are replaced by reflective conceptions and descriptions. Different I-concepts vie with one another in the reflective modern age where the ego has often already been declared dead and is subject to diverse metamorphoses.
Christian Danz: Gottes Geist. Eine Pneumatologie, Tübingen 2019.
Published in German.
The Holy Spirit reminds us of Jesus Christ. Based on this main theme, Christian Danz has developed a new understanding of pneumatology against the backdrop of the history of the doctrine and of a modern approach. In the Holy Spirit, the Christian religion exemplifies in itself its dependence on a specific religious tradition as well as the necessity of its transformative adoption of religious tradition. Christian religious communication takes place in the spirit, which is bound to media and is at the same time a medium of the Christian religion. Its identity and continuity originate in the continuous reinterpretation of the remembrance of Jesus Christ.
Lukas Pokorny, Franz Winter (Ed.): Handbook of East Asian New Religious Movements, Leiden 2018 (Brill Handbooks on Contemporary Religion, Volume 16).
A vibrant cauldron of new religious developments, East Asia (China/Taiwan, Korea, Japan, and Vietnam) presents a fascinating arena of related research for scholars across disciplines. Edited by Lukas Pokorny and Franz Winter, the "Handbook of East Asian New Religious Movements" provides the first comprehensive and reliable guide to explore the vast East Asian new religious panorama. Penned by leading scholars in the field, the assembled contributions render the Handbook an invaluable resource for those interested in the crucial new religious actors and trajectories of the region.
Contributors: Erica Baffelli, Donald L. Baker, Paul Beirne, Sergei Blagov, Pascal Bourdeaux, Bongkil Chung, Philip Clart, Ugo Dessì, Emily Dunn, Anne Mette Fisker-Nielsen, Esther-Maria Guggenmos, Marcus Günzel, Edward Irons, Jérémy Jammes, John Jorgensen, Hui-yeon Kim, Hideaki Matsuoka, Benjamin Penny, Victoria Rose Montrose, Barbara Rossetti Ambros, Monika Schrimpf, Timothy Smith, Birgit Staemmler, Nancy K. Stalker, Gregory Wilkinson, Yu-shuang Yao, Carl F. Young
DOI: doi.org/10.1163/9789004362970
Kurt Appel, Tempo e Dio. Aperture contemporanee a partire da Hegel e Schelling, Brescia 2018.
In questo suo importante lavoro, Kurt Appel elabora una teoria teologica del tempo, mostrandone il ruo- lo centrale nella concezione di Dio da parte della filosofia speculativa - da Leibniz a Kant, da Hegel all'ul- timo Schelling. Il concetto di tempo si mostra così come una chiave de- cisiva per la comprensione di questi due complessi sistemi di pensiero, la filosofia e la teologia. Il tempo al quale noi normalmente pensiamo, quello lineare e mecca- nico dell'orologio, scorre uniforme e indefinito, sempre uguale. È un continuum senza qualità di sorta, neutrale e asettico, del tutto indif- ferente: e pretende di dettar legge. Indagando il rapporto esistente fra il tempo della rivelazione (nel para- digma biblico) e il tempo secolariz- zato (del paradigma post-moderno), Appel mette in scacco i presuppo- sti di quest'ultimo. Mostra come la concezione del tempo cronologico in eterna espansione sia del tutto insufficiente. E svela come il senso del tempo aperto dalla creazione di Dio e occupato dall'intimità di Dio risieda "nelle infinite costellazioni dell'affezione che fanno il mondo degno di essere vissuto e il regno di Dio ospitale per una creatura real- mente finita" (P. Sequeri). L'eternità, in questo scenario, risulta momen- to di un tempo intrinsecamente li- turgico, nel cui passato - aperto e sempre da riscrivere - ci perviene il nome di Dio, e la cui dignità risiede nella vulnerabilità, nell'indisponibili- tà e nell'apertura dell'essere. Una sorprendente teoria teologica del tempo. Un modo inaspettato di guardare al Dio cristiano che si dona come nostro ospite nel tempo.
Zeynep Arslan: Demokratisierung durch Selbstermächtigung. Zum Empowerment alevitischer Frauen* in der Türkei und in der Diaspora, Baden 2018 (Ulrike Bechmann, Wolfram Reiss (Ed.): Anwendungsorientierte Religionswissenschaft 12.)
The Alevi faith is propagating the principle of gender equality. While the Alevi women are visible in the community they do not have much decision making power to shape policy. This contribution makes the suggestion of the development of difference feminism to break with the socio-historically construction of equality of sex within the Alevi societies. Six expert interviews show the inexistence of any particular consciousness about demand of equality yet.
Through content and discourse analyses of literature, current social and geo-political developments in Turkey, Middle East and Europe and participatory observation within the Alevi associations, the strategic essentialism is discussed as a possible option to enable a development for real gender equality within the Alevi societies. After the establishment of difference feminism to force consciousness about the real situation of Alevi women, the strategic essentialism is suggested as an instrument to enable gender equality within the Alevi societies in three levels.
Accompanied with different Gender Theories, the main argument of the book is the empowerment of the Alevi women as the most disadvantaged ones with a perspective from the bottom-up to the complex power and hierarchy structures to enable democratization processes within the Alevi society. In that way an organized Alevi societies that manages to re-discover its principals of humanism, pluralism and pacifism, could be able to (co-)initiate democratization establishment or stabilization processes within the societies they live.
The book closes with the discussion that in the European Diaspora the Alevis do have better conditions to facilitate an Alevi re-construction process to develop consciousness about its main principals and its political role about dialogue maker in the societies they are part of. The minimum of a common denominator for pluralistic societies of the modern times today is to develop a pluralistic and empowered democracy, while this needs to be realized within the own rows first.


Michael Staudigl, Jason W. Alvis (Ed.): Phenomenology and the Post-Secular Turn, London 2018.
Are we living in a 'post-secular age', and can phenomenology help us better understand the discontents of secularism? From Habermas' claim that the secular hypothesis has failed for democratic reasons to the fact that religion, far from its predicted dwindling, is as strong as ever (or even stronger than before), some have concluded that secularism as we know it is over. Others have questioned whether we have ever truly been secular, if the concept applies only to European societies, or whether the very notion of religiosity is merely a weapon of pacification in the hands of Western universalism. The post-secular notion thus lingers between sociological fact and philosophical theory, and it is the latter that we need to investigate if we want to confront the challenges that any 'return of religion' entails.

Although phenomenology has furnished manifold devices to rethink religious experience in a post-metaphysical way, its investigations often remain individualistic and beholden to unproductive dichotomies. This volume assembles investigations into secularism's discontents by addressing religion's role in forming the fabric of contemporary societies and unveiling new constellations of faith and reason beyond many beloved modernist dichotomies (e.g. theism/atheism, myth/Enlightenment, fundamentalism/tolerance) that often go under-investigated.

This book was originally published as a special issue of the International Journal of Philosophical Studies.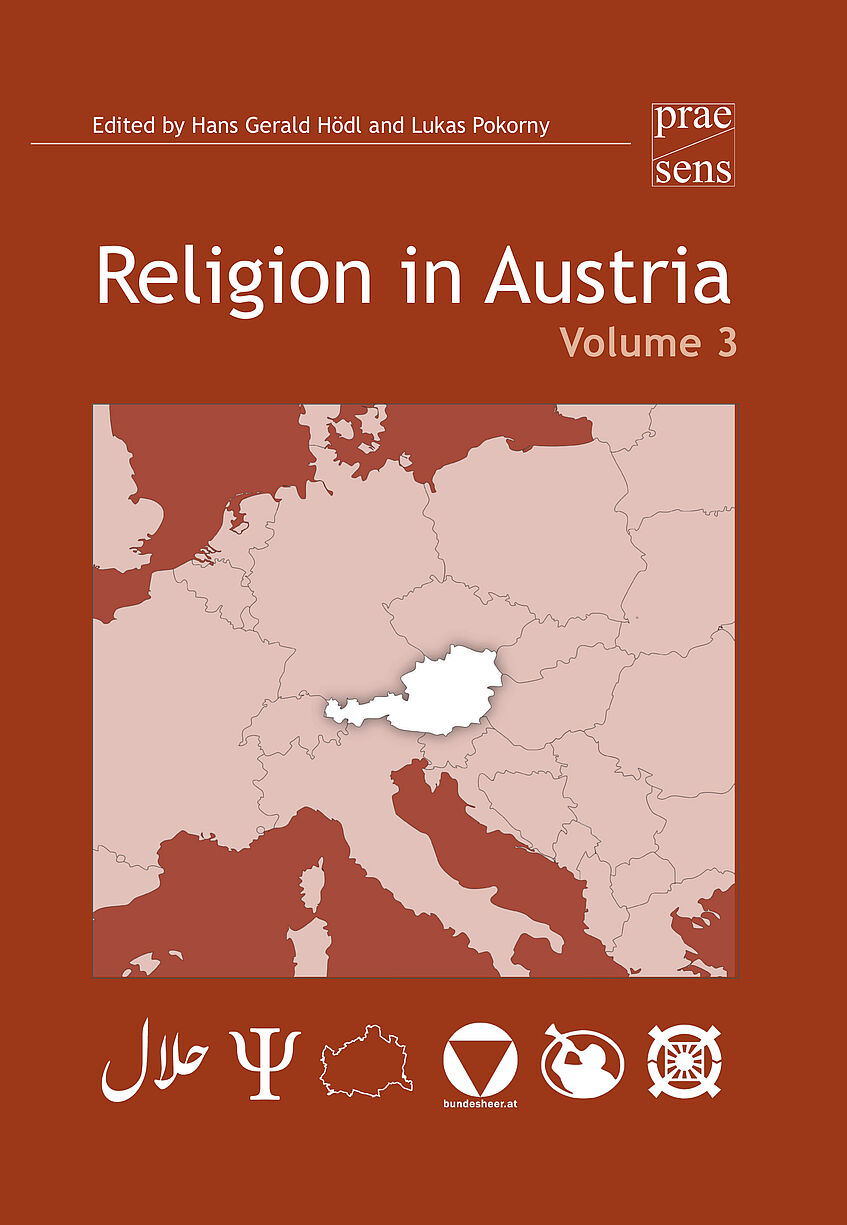 Hans Gerald Hödl, Lukas Pokorny (Hg.): Religion in Austria 3. Praesens 2017.

Religion in Austria fills a lacuna in the study of religions in Austria, providing detailed expert accounts on varied aspects of Austrian religious history and adjoining subjects, past and present. Based on original scholarship, this book series takes a Religious Studies perspective on the vast and largely uncharted domain of religion in Austria.
Each volume brings together pioneering research by specialists in the field, rendering the series an invaluable resource for all those interested in religion in Austria. Religion in Austria is peer-reviewed (double blind) and—starting with Volume 3—published annually by Praesens.
"The third volume of Religion in Austria adds a more systematic dimension to the series. Along with the expanded review section, this definitely makes it the most significant and conclusive reference-tool for the study of present-day religions in Austria. Everyone working in this field should have access to this series."
Karsten Lehmann, Research Professor of Interreligiosity, Church University College of Teacher Education, Wien/Krems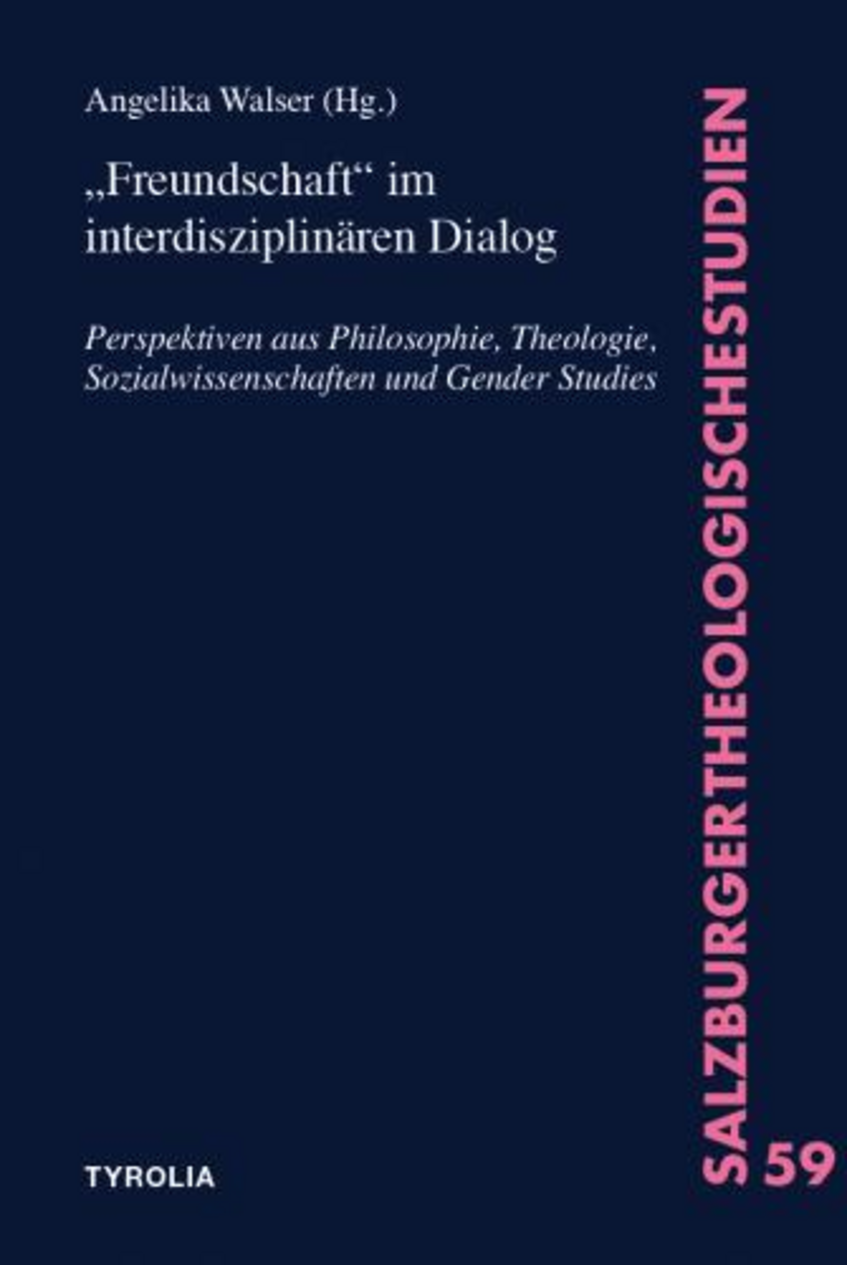 Angelika Walser (Hg.): "Freundschaft" im interdisziplinären Dialog. Perspektiven aus Philosophie, Theologie, Sozialwissenschaften und Gender Studies (Salzburger Theologische Studien), Tyrolia 2017.
Freundschaft ist eine der wichtigsten sozialen Beziehungsformen und ein zentrales Thema der Gegenwart. In einer unüberschaubar gewordenen und oft als kalt erfahrenen Welt bietet sie Menschen Wärme und Halt. Dieser selbstverständlichen Alltagserfahrung steht die Tatsache gegenüber, dass Freundschaft in der Theologischen Ethik bislang wenig reflektiert worden ist. Der vorliegende interdisziplinäre Sammelband zielt darauf ab, die Bedeutung von Freundschaft für die individuelle moralische Entwicklung und für den sozialen Zusammenhalt der Gesellschaft auszuloten. Ausgehend von Aristoteles' Freundschaftsbegriff vereint er 16 Beiträge von AutorInnen aus Philosophie, Theologie, Sozialwissenschaften und Gender Studies, wobei der Schwerpunkt auf den theologischen Disziplinen liegt. Der Band spiegelt die Pluralität wider, die für die Beziehungsform Freundschaft charakteristisch ist, was zu einer spannenden bandinternen Auseinandersetzung führt: Aristoteles und Epikur treffen auf al Ghazzali, katholische Ehelehre stößt auf gleichgeschlechtliche Beziehungsethik, kritische Männerforschung begegnet der Politikwissenschaft.

Mit Beiträgen von Friedo Ricken, Patrick Schuchter, Martin Kellner, Marlis Gielen, Elżbieta Adamiak, Anton Bucher, Werner Wolbert, Andreas M. Weiß, Michael Rosenberger, Alexander Schmidl, Peter Siller, Martin Fischer, Alexandra Hartlieb, Angelika Walser, Elisabeth Hartlieb.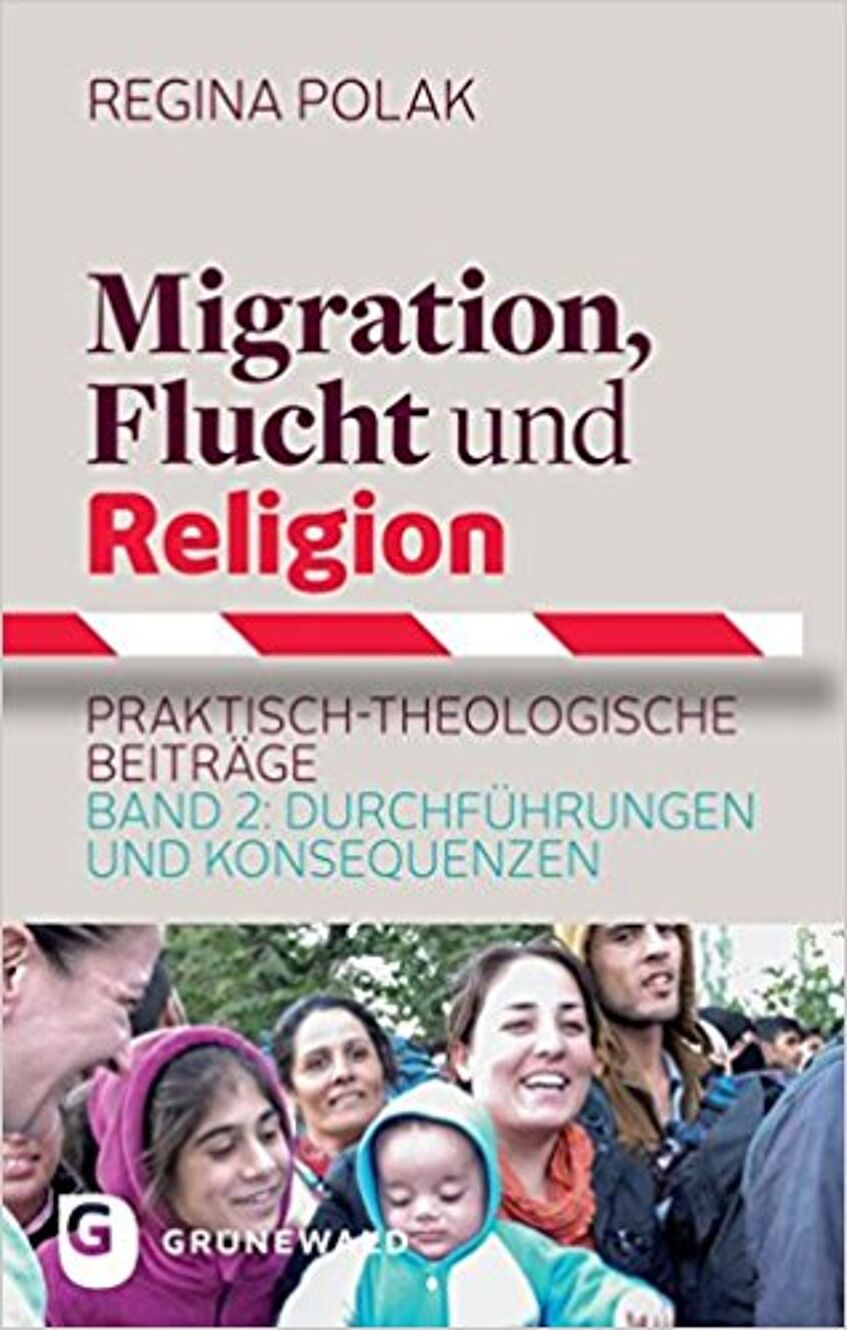 Regina Polak: Migration, Flucht und Religion. Praktisch-Theologische Beiträge. Band 2: Durchführungen und Konsequenzen, Grünewald, Ostfildern 2017.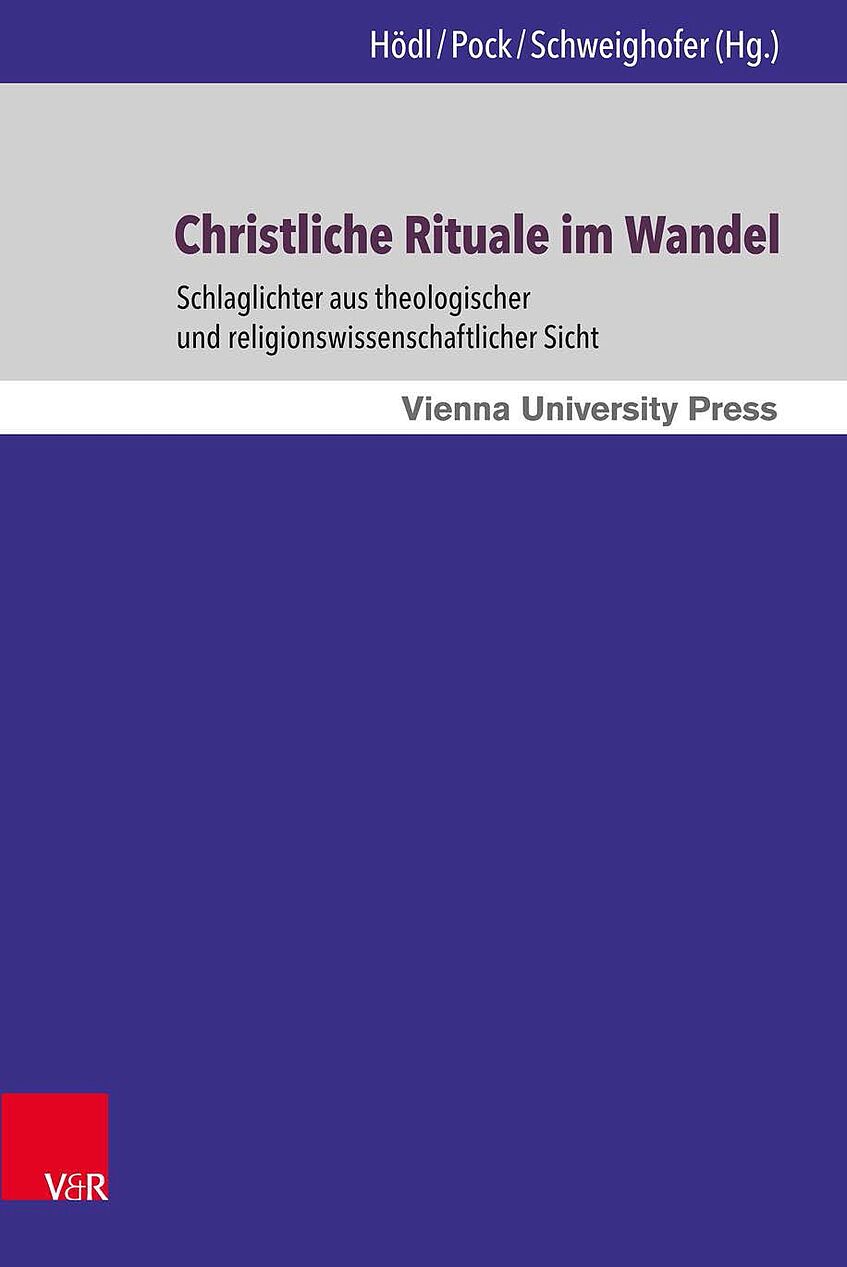 Hans Gerald Hödl, Johann Pock, Teresa Schweighofer (Hg.): Christliche Rituale im Wandel. Schlaglichter aus theologischer und religionswissenschaftlicher Sicht. Göttingen: Vienna University Press bei V&R unipress, 2017.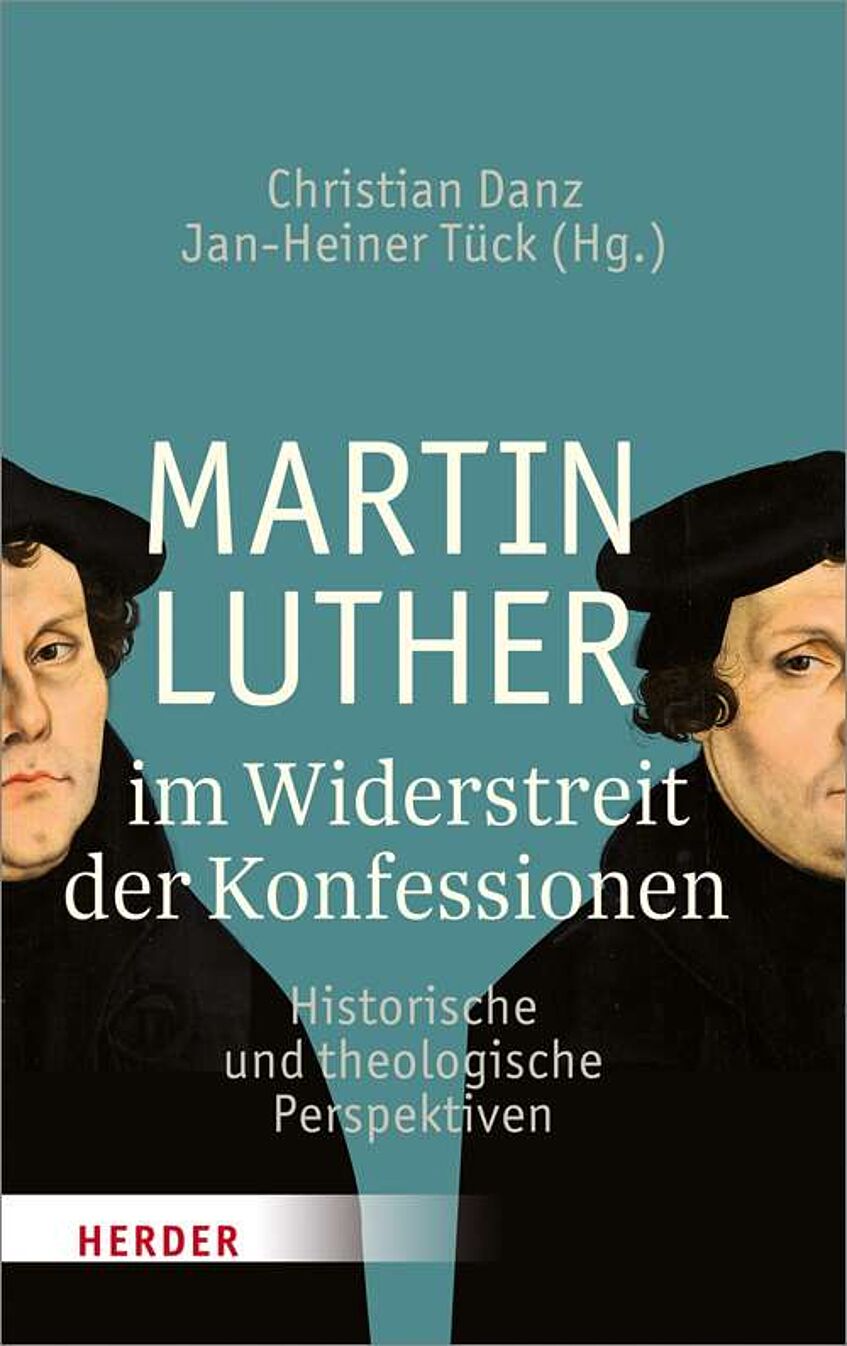 Martin Luther im Widerstreit der Konfessionen. Historische und systematische Perspektiven. Hrsg. v. C. Danz/J.-H. Tück, Freiburg i. Br./Basel/Wien 2017.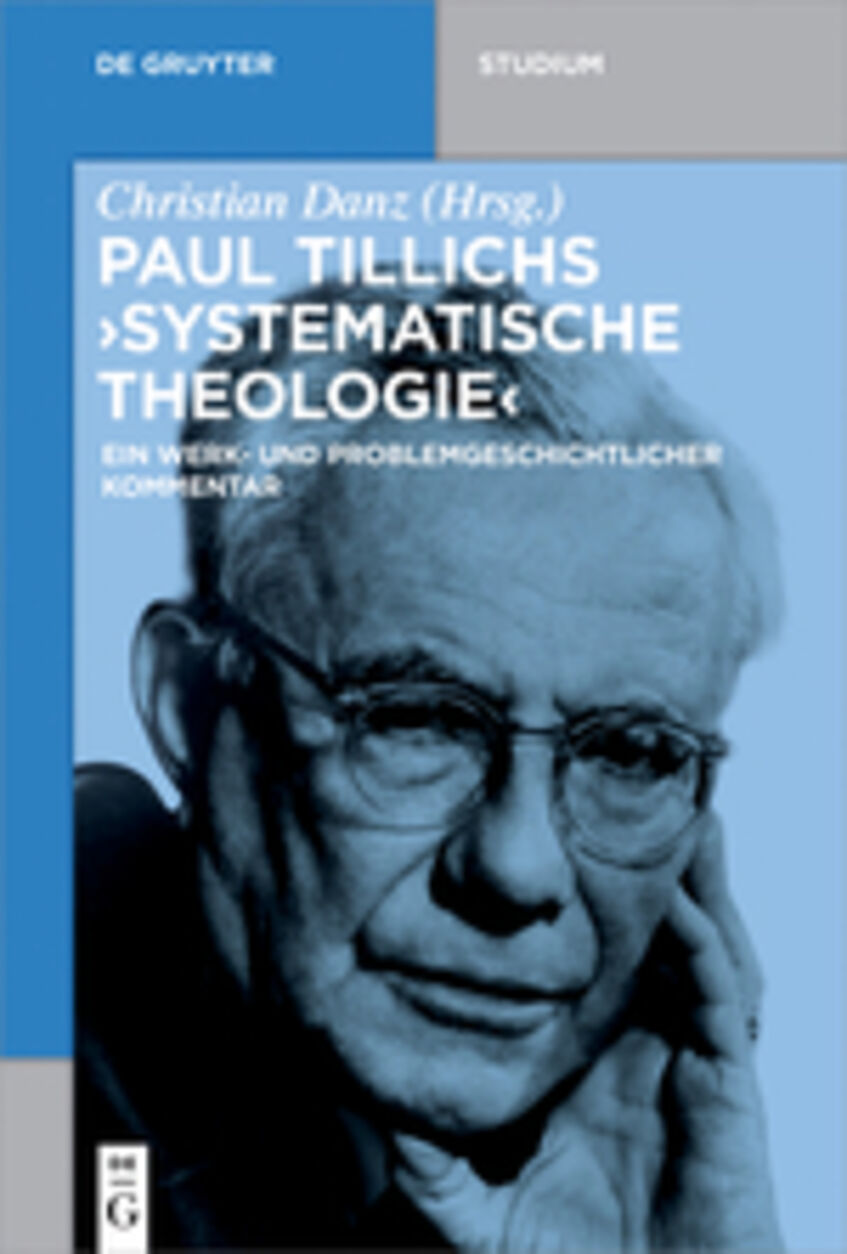 C. Danz (Hg): Paul Tillichs "Systematische Theologie". Ein werk- und problemgeschichtlicher Kommentar. Berlin/Boston 2017.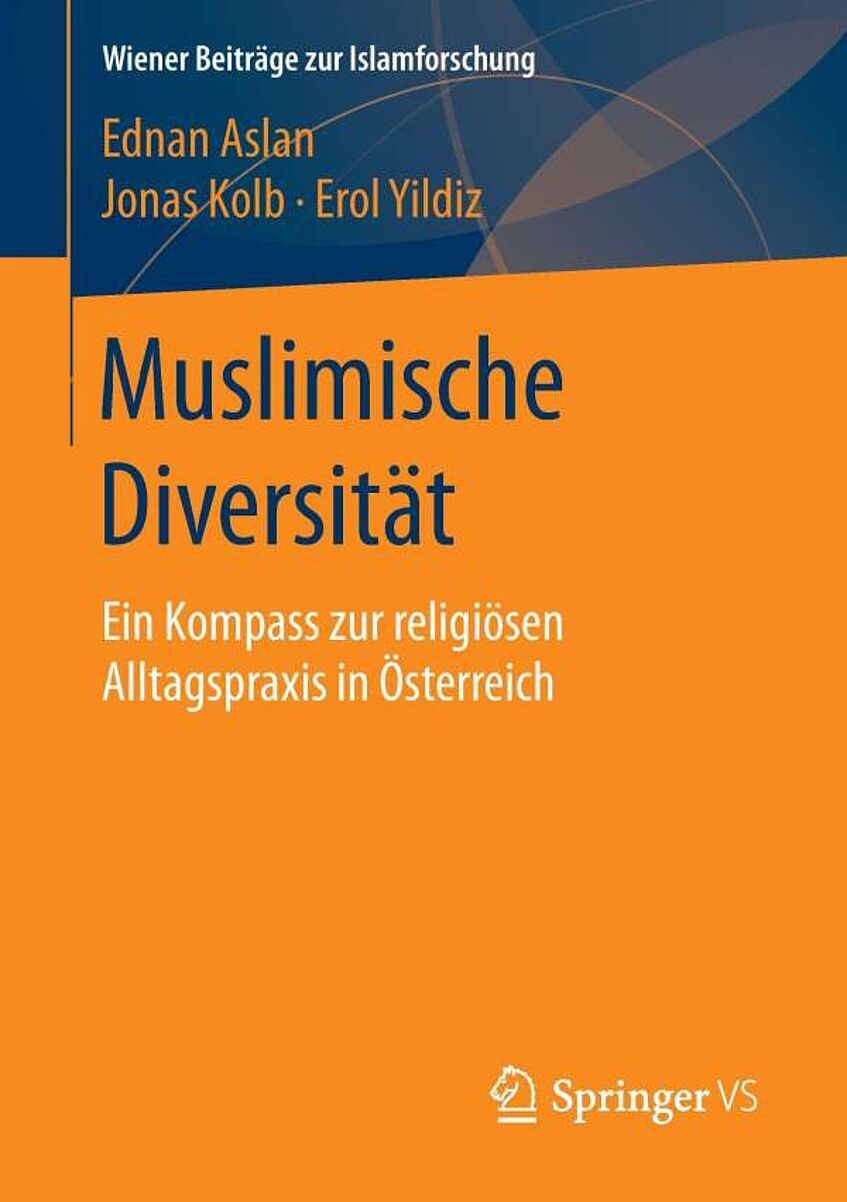 Ednan Aslan / Jonas Kolb / Erol Yildiz (2017): "Muslimische Diversität. Ein Kompass zur religiösen Alltagspraxis in Österreich". Wiesbaden.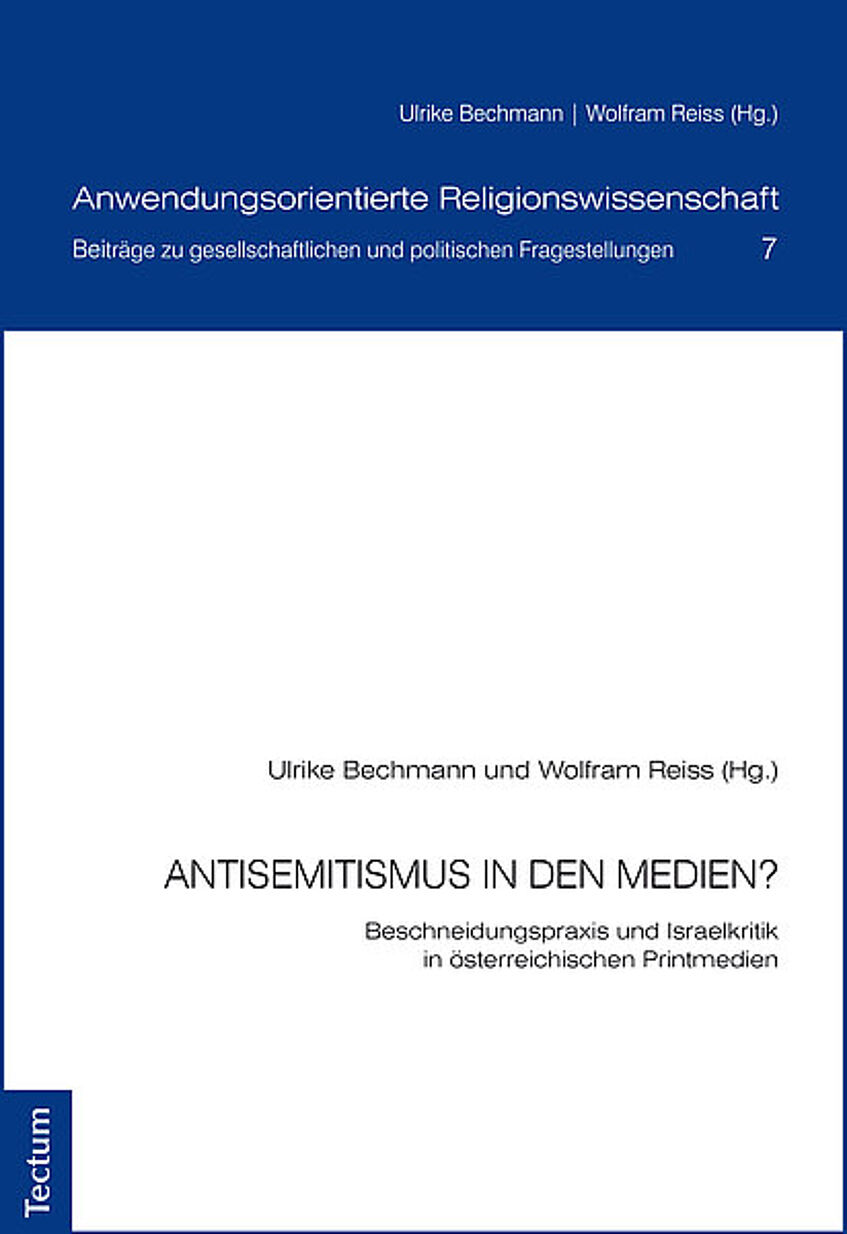 Ulrike Bechmann/Wolfram Reiss (Hg.): Antisemitismus in den Medien? Beschneidungsdebatte und Israelkritik in österreichischen Printmedien, Marburg: Tectum 2017
For further information click here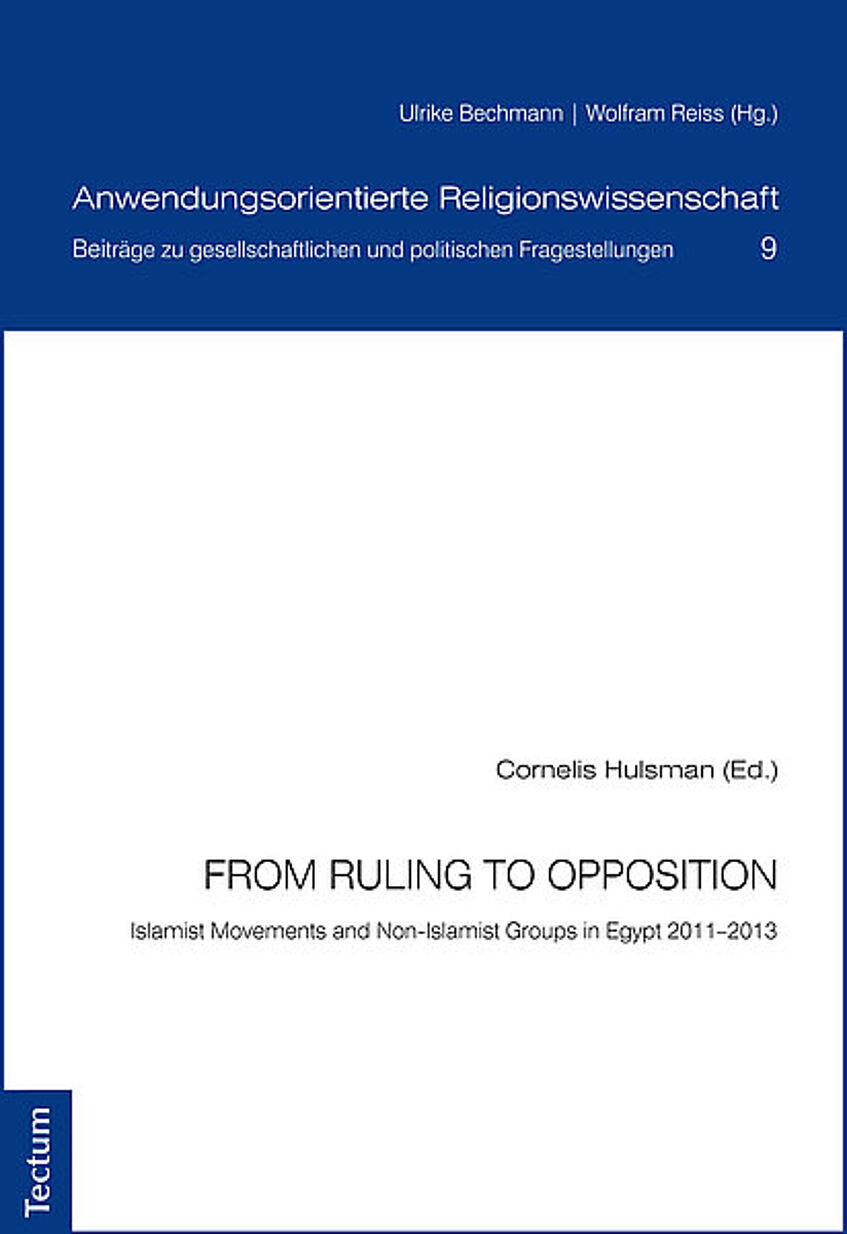 In the year 2017 the following two volumes, edited by Wolfram Reiss and Ulrike Bechmann, were published in the series of application-oriented Religious Studies:
Bd. 9: Cornelis Hulsman (Hg.): From Ruling to Opposition. Islamist Movements and Non-Islamist Groups in Egypt 2011-2013, Marburg: Tectum 2017
Bd. 11: Matthias Gillé: Der koptische Papst Schenuda III. Beobachtungen zu Theologie und Biografie, Marburg: Tectum 2017.
Further Informationen on the Topic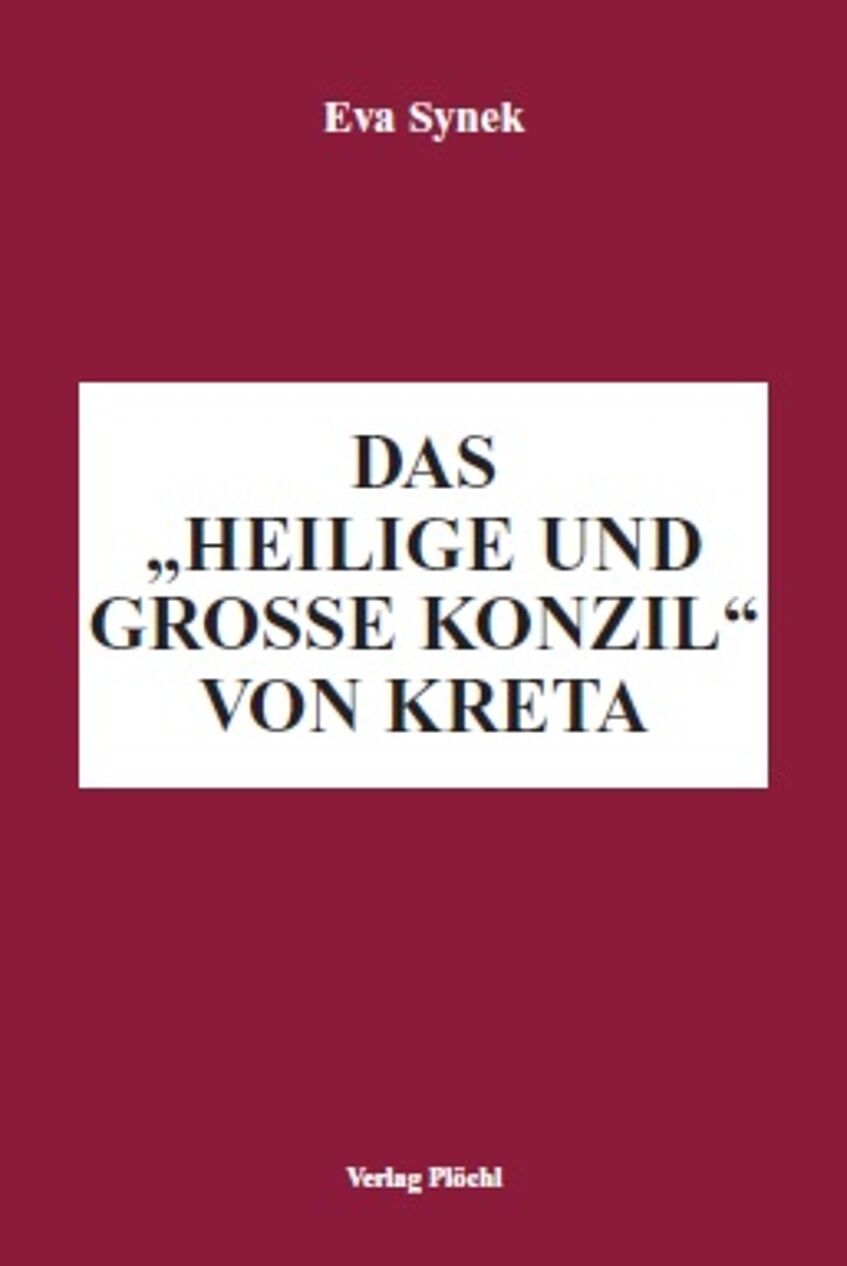 Eva Synek, Das "Heilige und Große Konzil" von Kreta (Kirche und Recht 29). Freistadt: Plöchl 2017.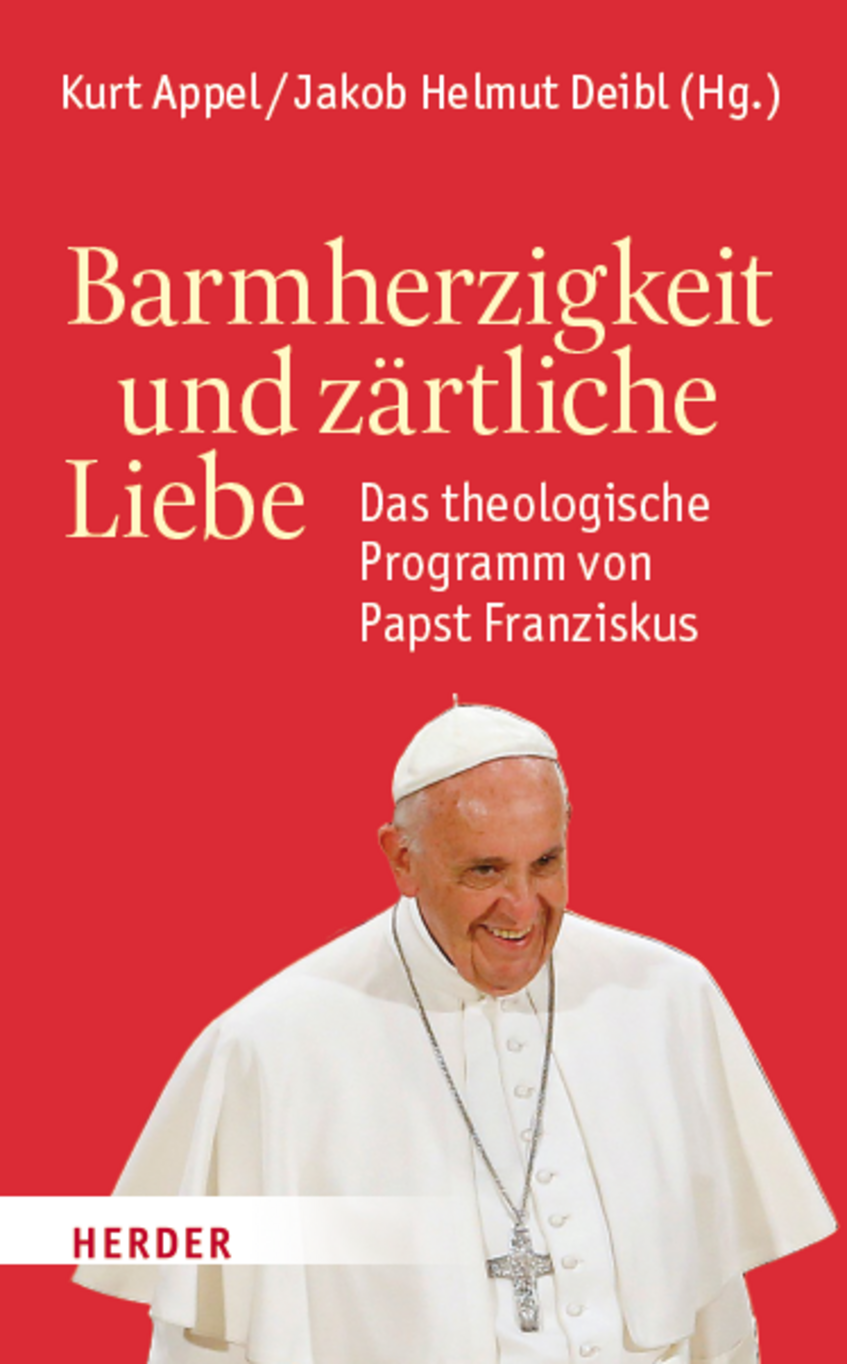 Appel, Kurt / Deibl, Jakob (eds.): Barmherzigkeit und zärtliche Liebe. Das theologische Programm von Papst Franziskus. Herder 2016.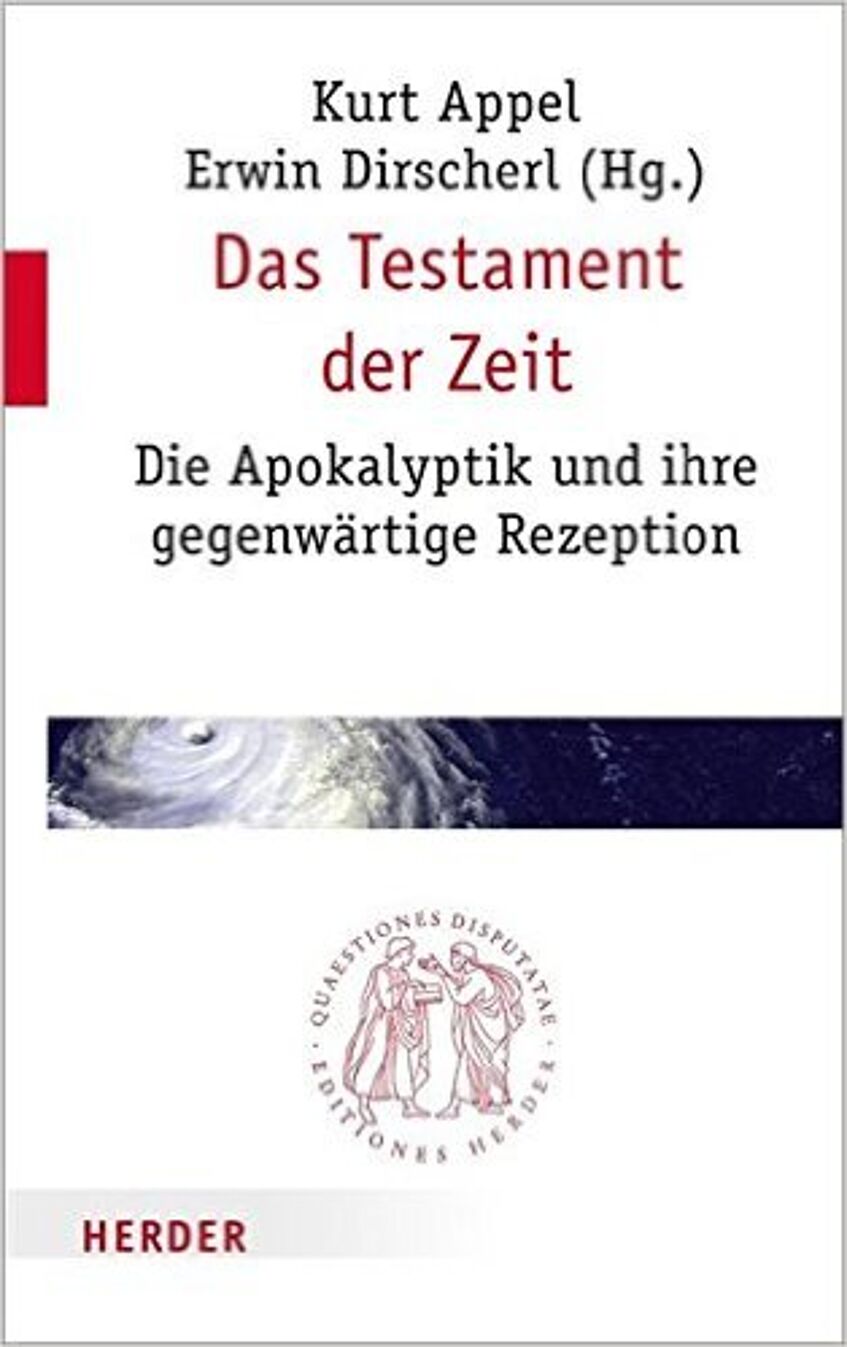 Appel, Kurt / Dirscherl, Erwin (eds.): Das Testament der Zeit. Die Apokalyptik und ihre gegenwärtige Rezeption (=QD 278). Herder 2016.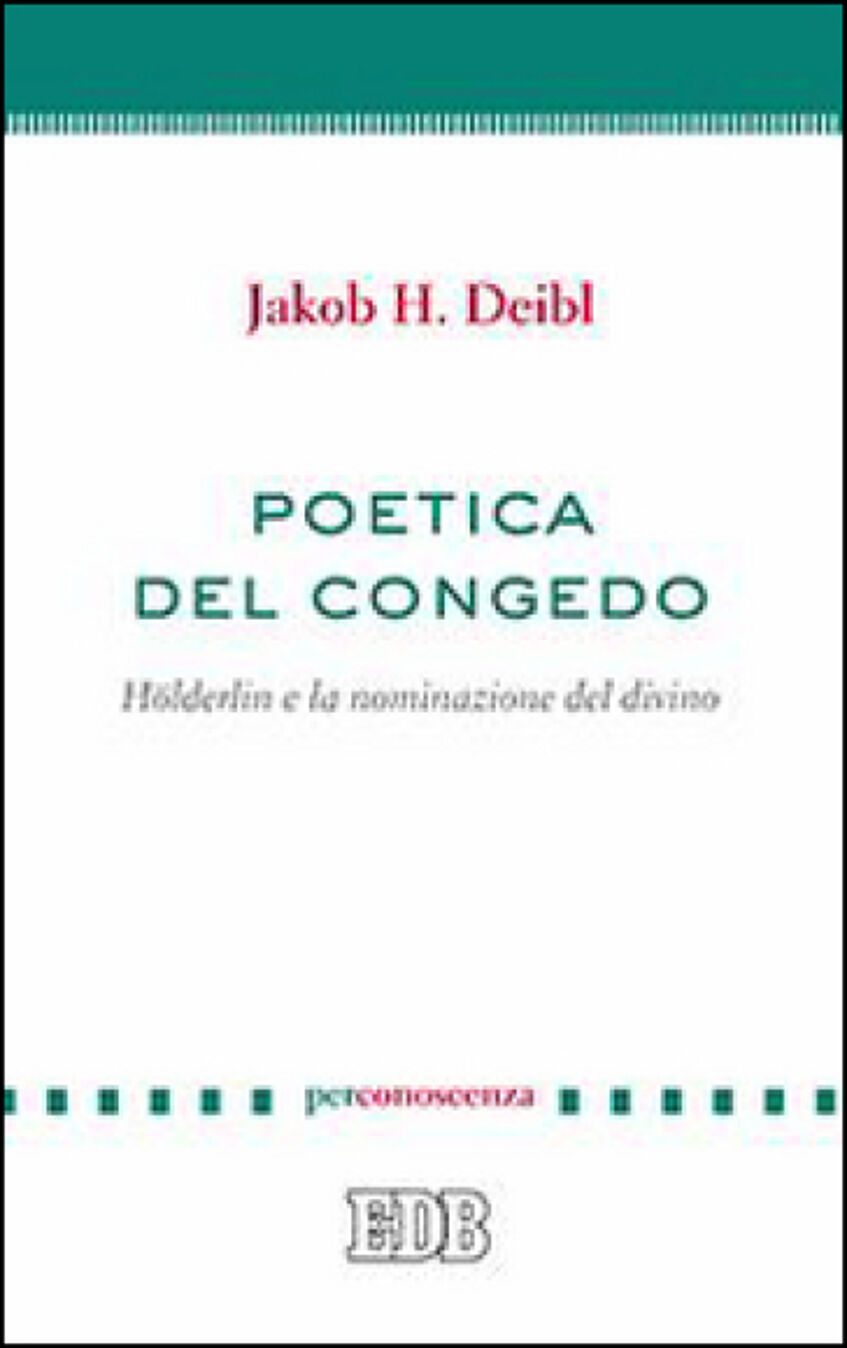 Deibl, Jakob H.: Poetica del congedo. Hölderlin e la nominazione del divino (PerConoscenza). Trans. by Mattia Coser. Bologna: Edizioni Dehoniane 2016.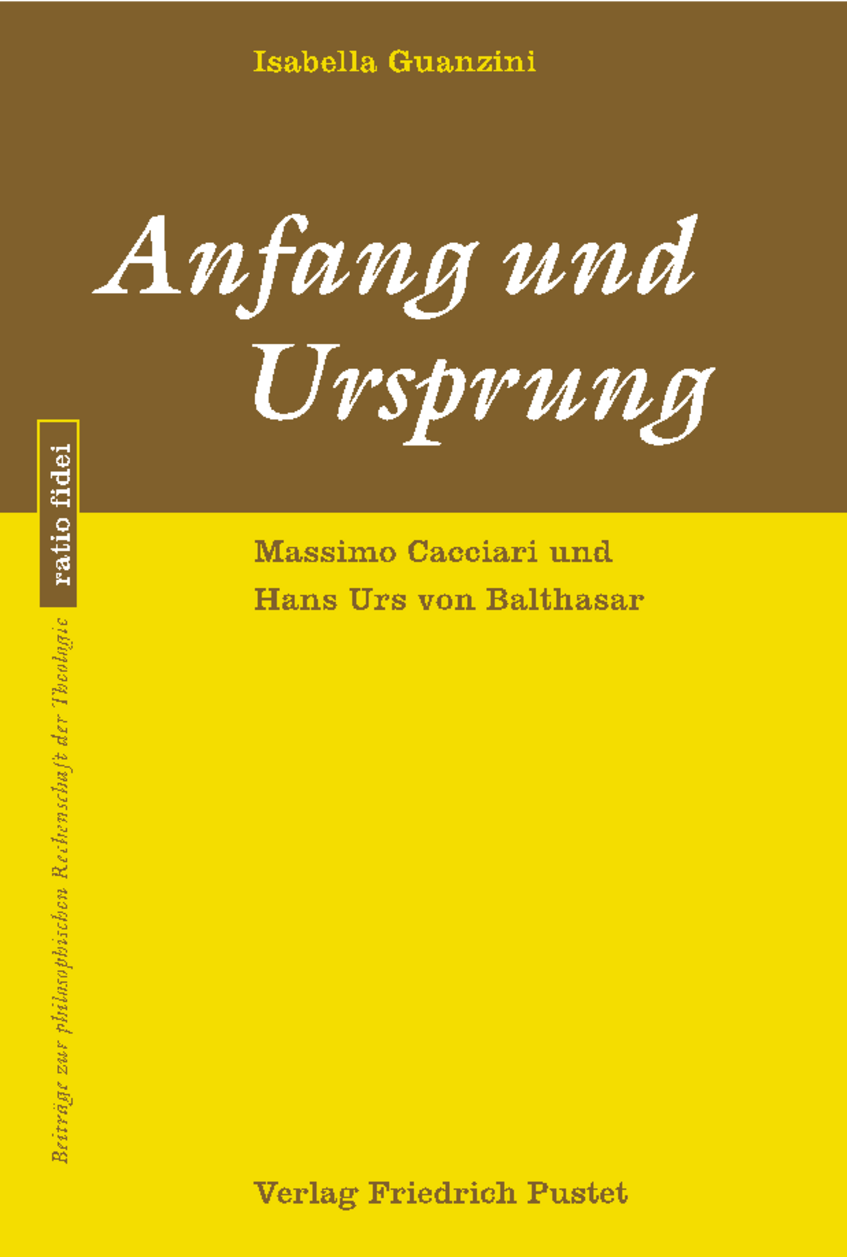 Guanzini, Isabella: Anfang und Ursprung. Massimo Cacciari und Hans Urs von Balthasar (ratio fidei 58). Regensburg: Pustet 2016.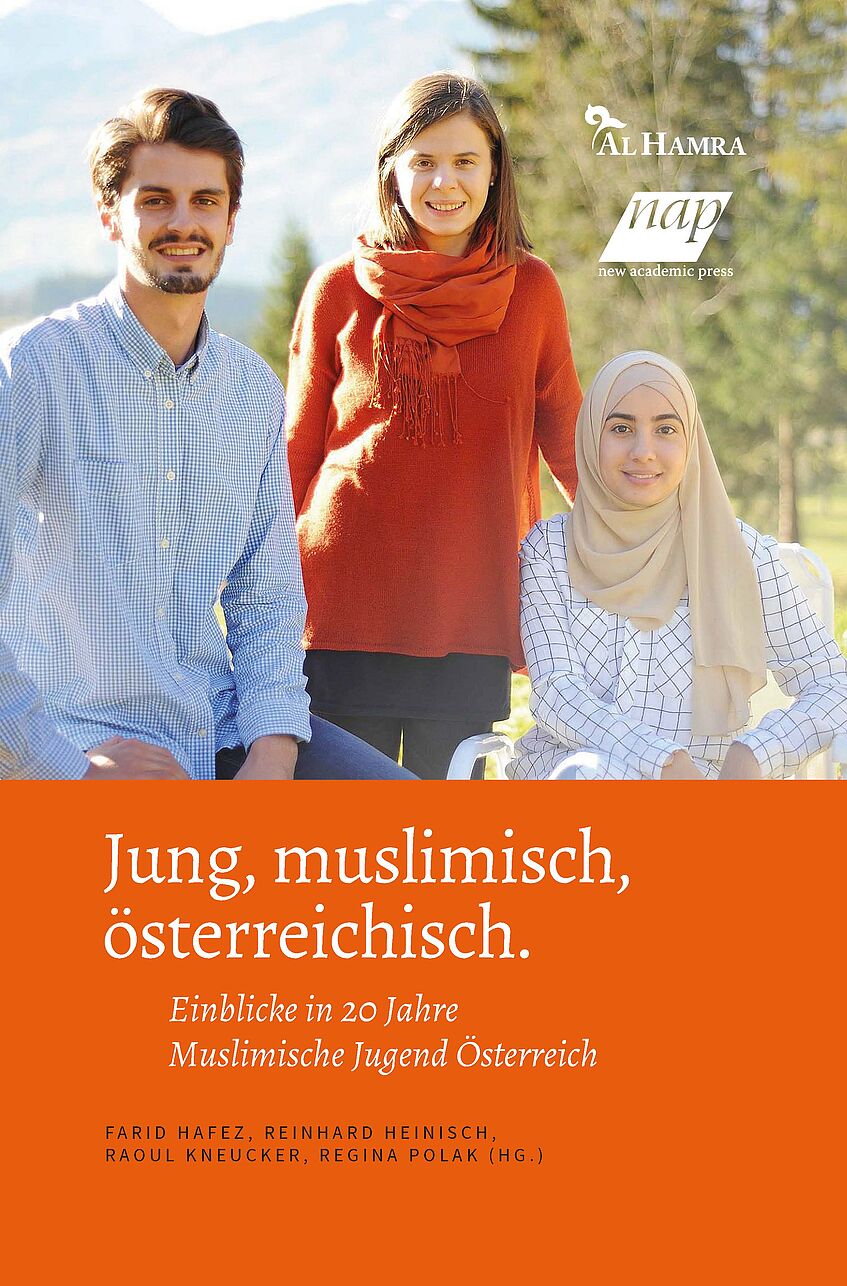 Hafez, Farid / Heinisch, Reinhard / Kneucker, Raoul / Polak, Regina (eds.): Jung, muslimisch, österreichisch. Einblicke in 20 Jahre Muslimische Jugend Österreich. Wien: new academic press 2016.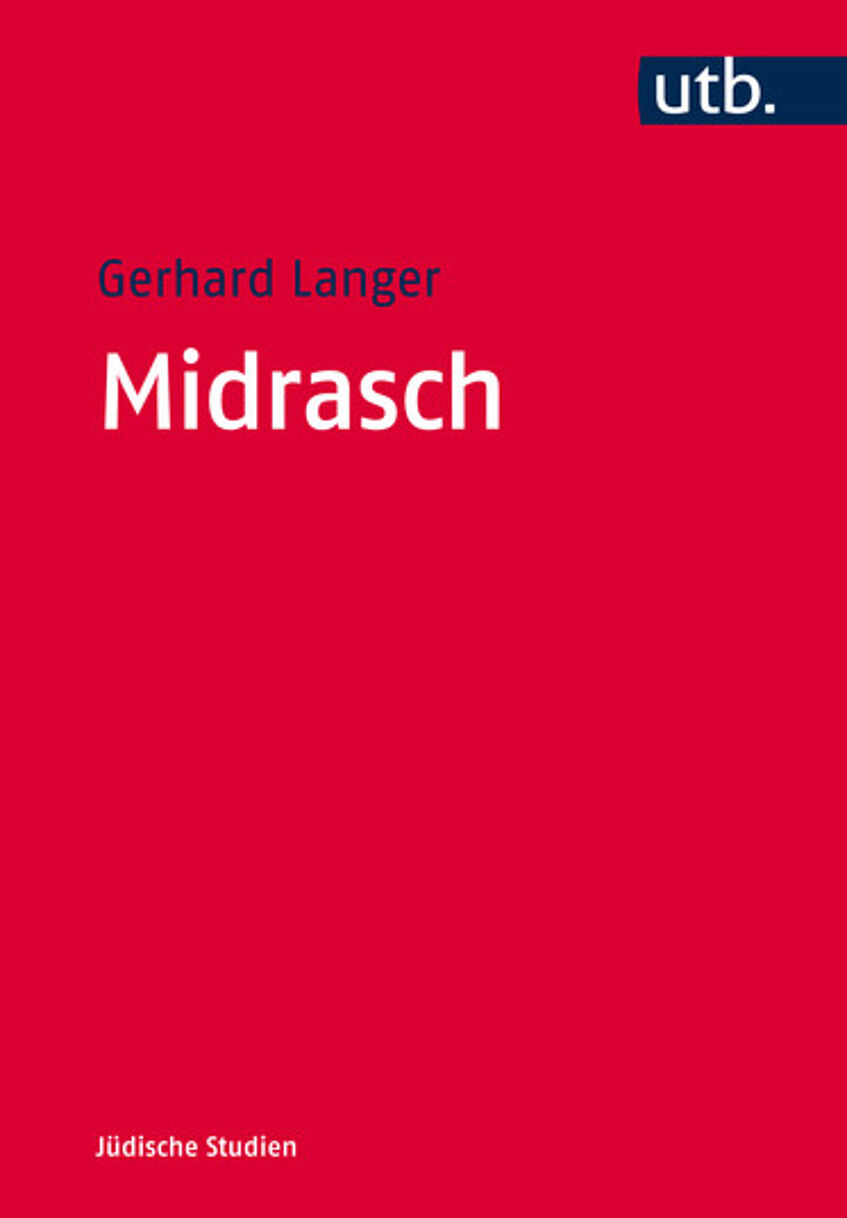 Langer, Gerhard: Midrasch (Lehrbuchreihe Jüdische Studien; UTB 4675). Tübingen: Mohr Siebeck 2016.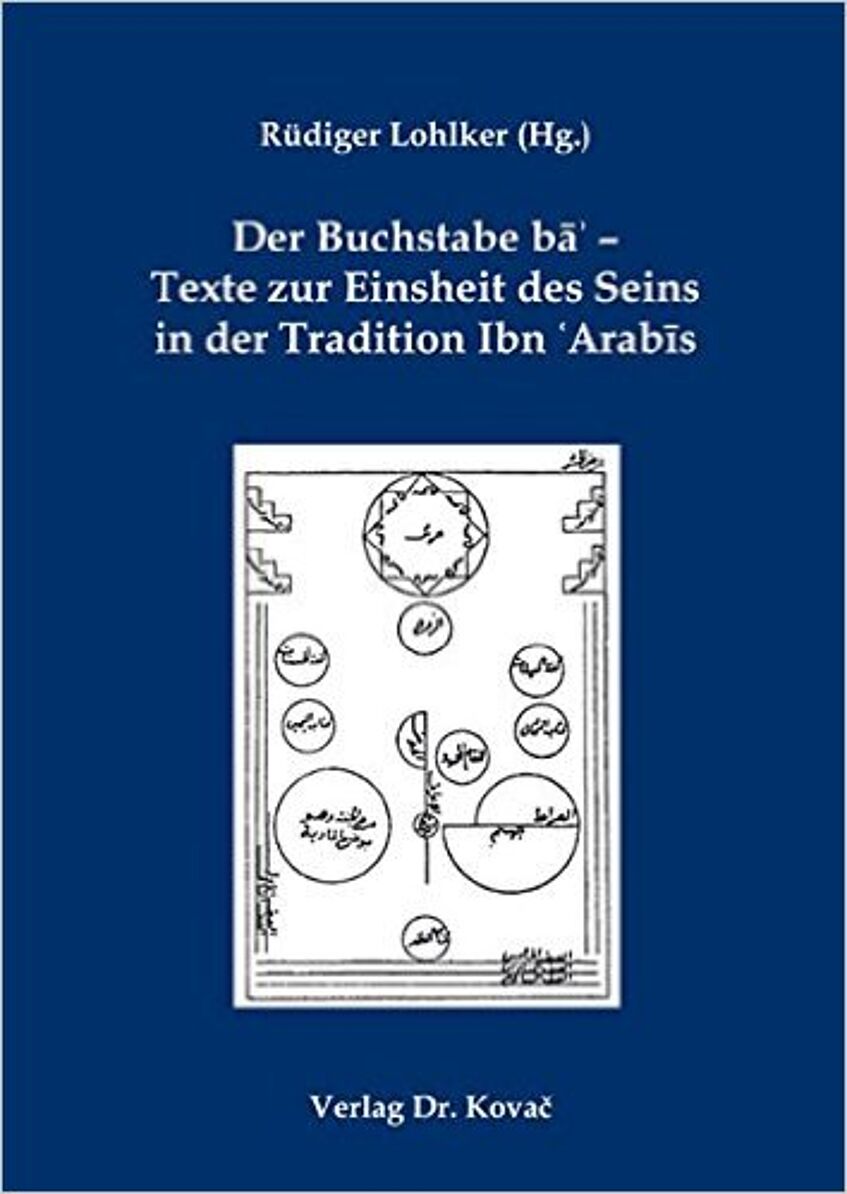 Lohlker, Rüdiger (ed.): Der Buchstabe bāʾ – Texte zur Einsheit des Seins in der Tradition Ibn ʿArabīs (Licht der Weisheit. Inter­diszi­plinäre Schriften­reihe zur Islam­wissen­schaft 12). Hamburg: Verlag Dr. Kovač 2016.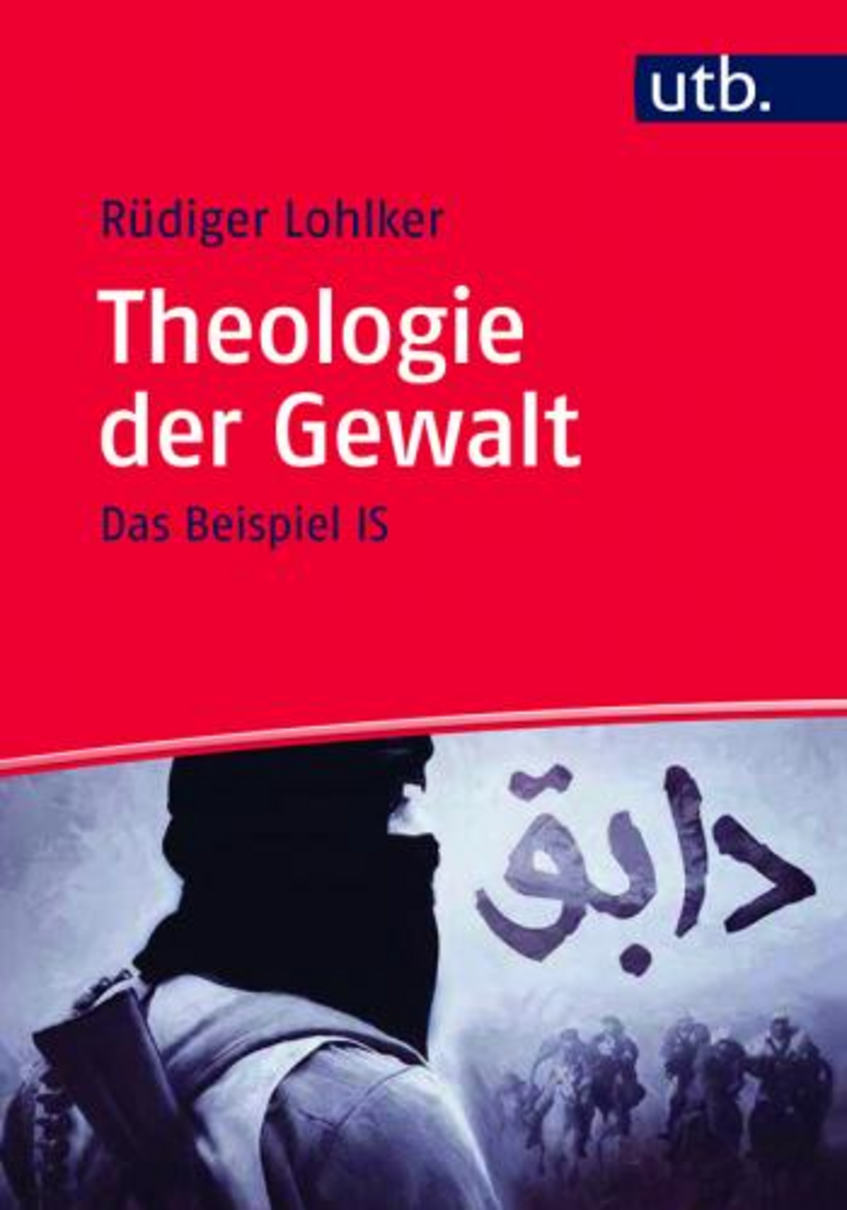 Lohlker, Rüdiger: Theologie der Gewalt. Das Beispiel IS. Utb 2016.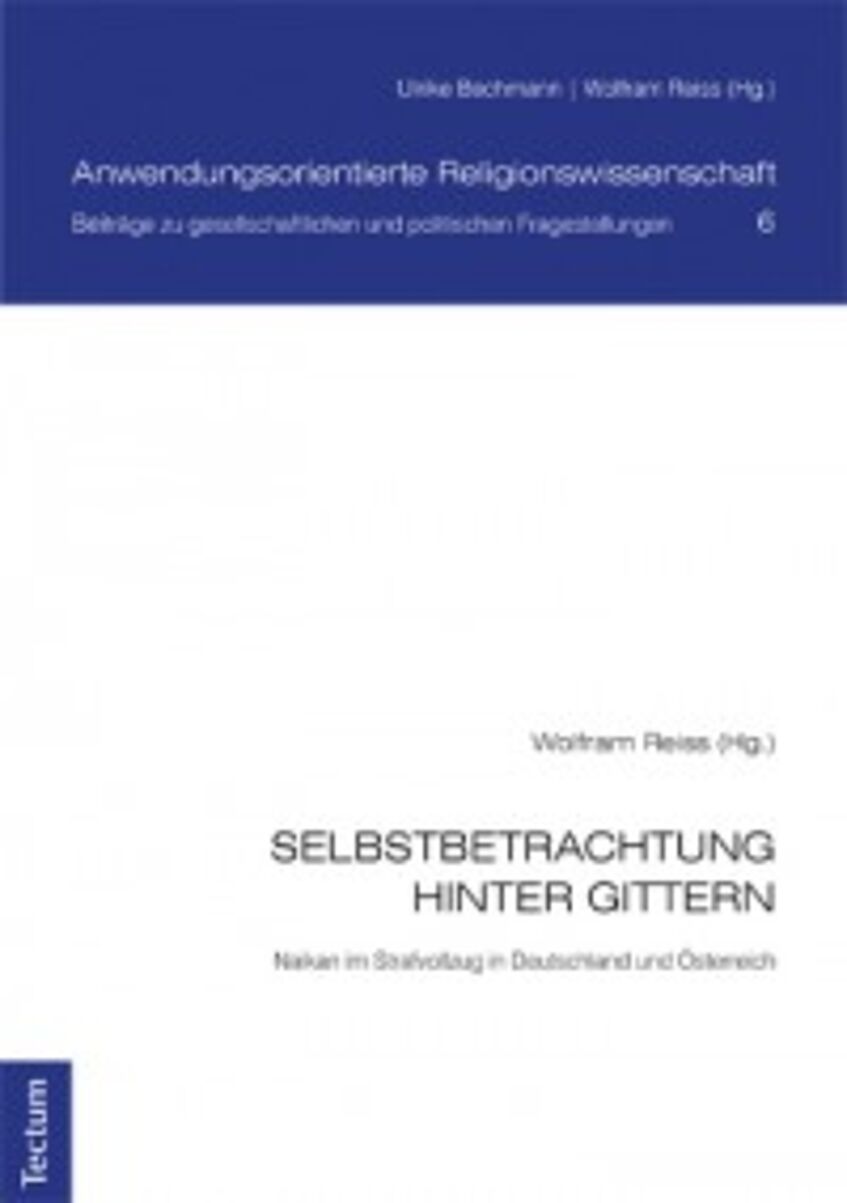 Reiss, Wolfram / Behmann, Ulrike (eds.): Selbstbetrachtung hinter Gittern. Naikan im Strafvollzug in Deutschland und Österreich. Tectum 2016.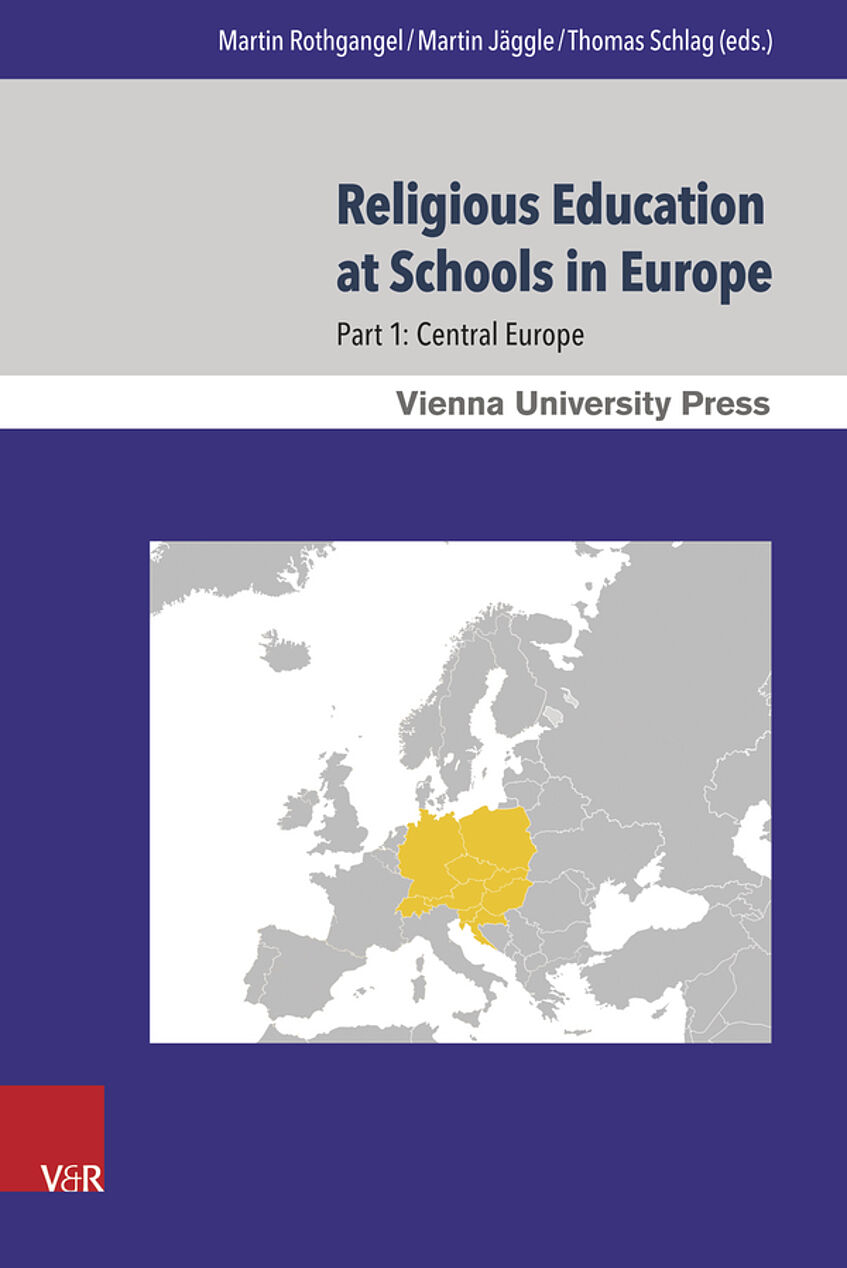 Rothgangel, Martin / Jäggle, Martin / Schlag, Thomas (eds.): Religious Education at Schools in Europe. Part 1: Central Europe (Wiener Forum für Theologie und Religionswissenschaft 10.1). Göttingen: V&R unipress 2016.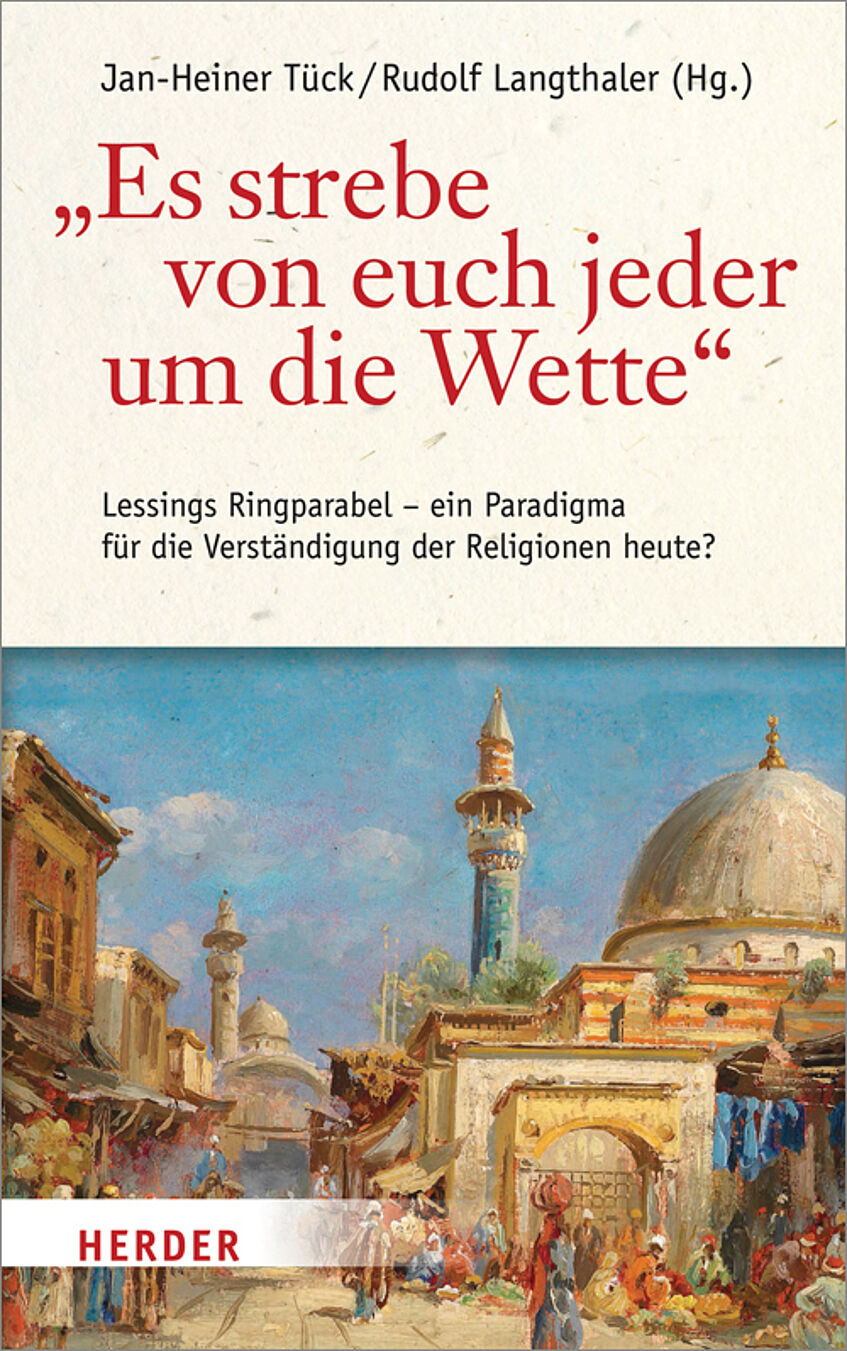 Tück, Jan-Heiner / Langthaler, Rudolf (eds.): "Es strebe von euch jeder um die Wette". Lessings Ringparabel - Paradigma für die Verständigung der Religionen heute? Freiburg im Breisgau: Herder 2016.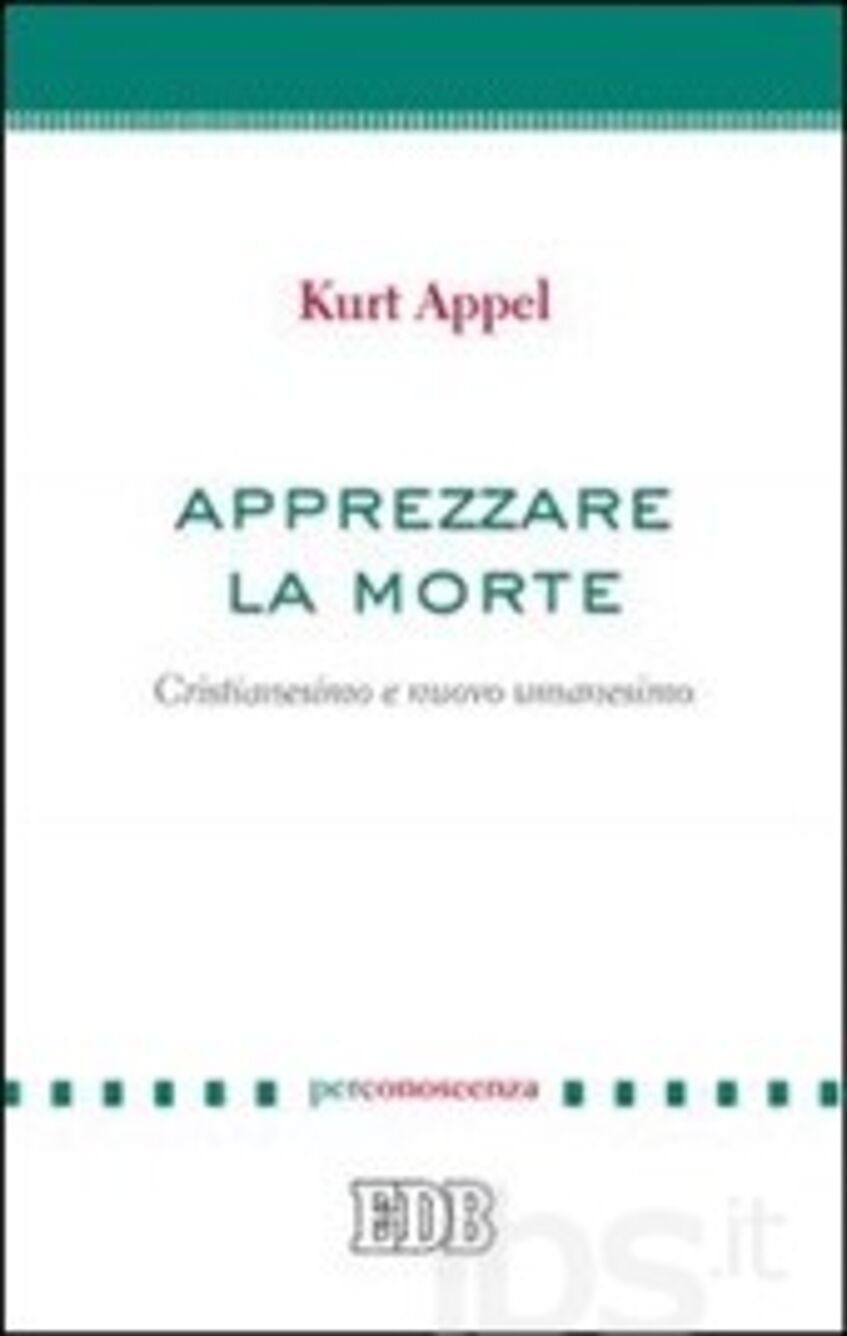 Appel, Kurt: Apprezzare la morte. Cristianesimo e nuovo umanesimo (PerConoscenza 5). Bologna: EDB 2015.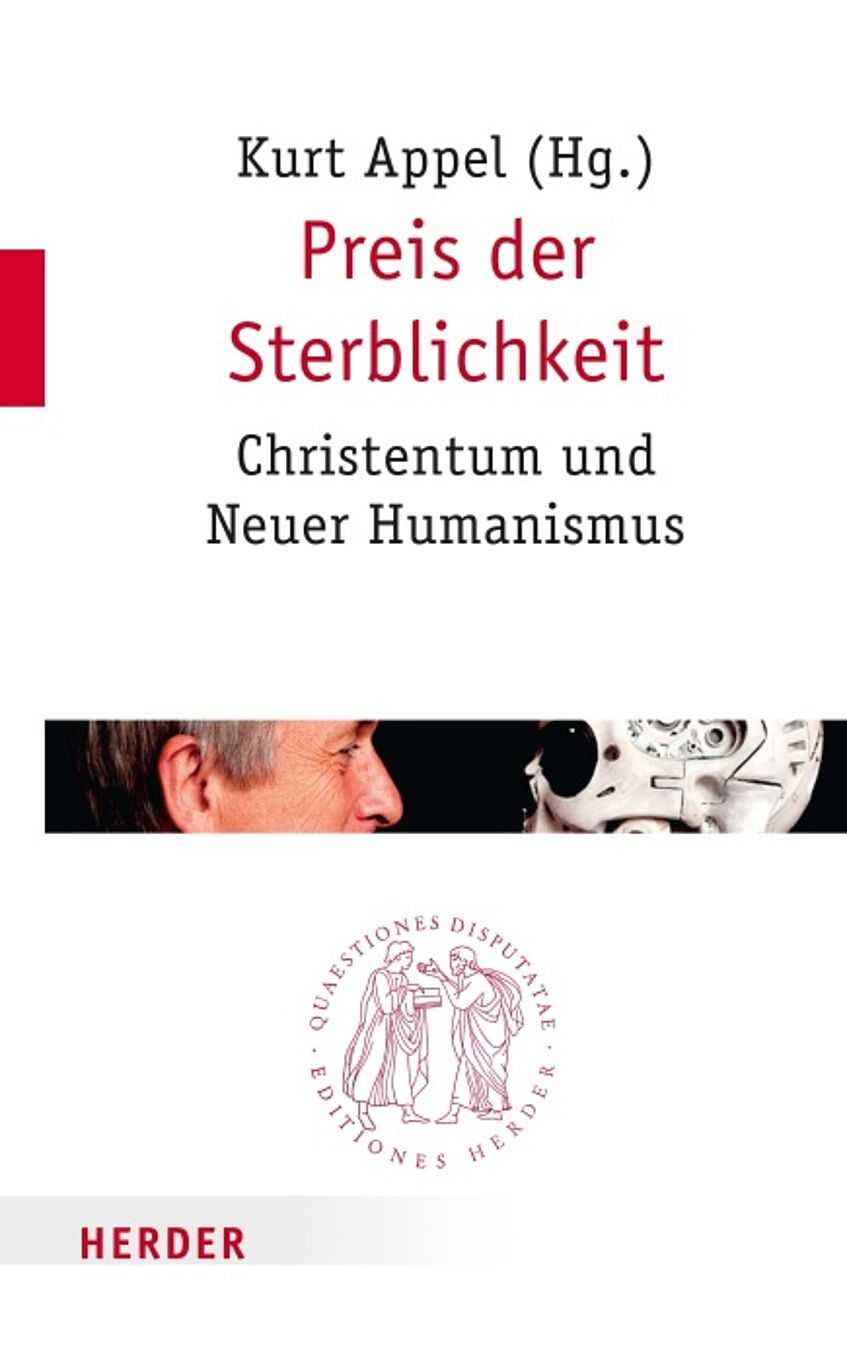 Appel, Kurt (ed.): Preis der Sterblichkeit. Christentum und Neuer Humanismus.
Freiburg - Basel - Wien: Herder 2015.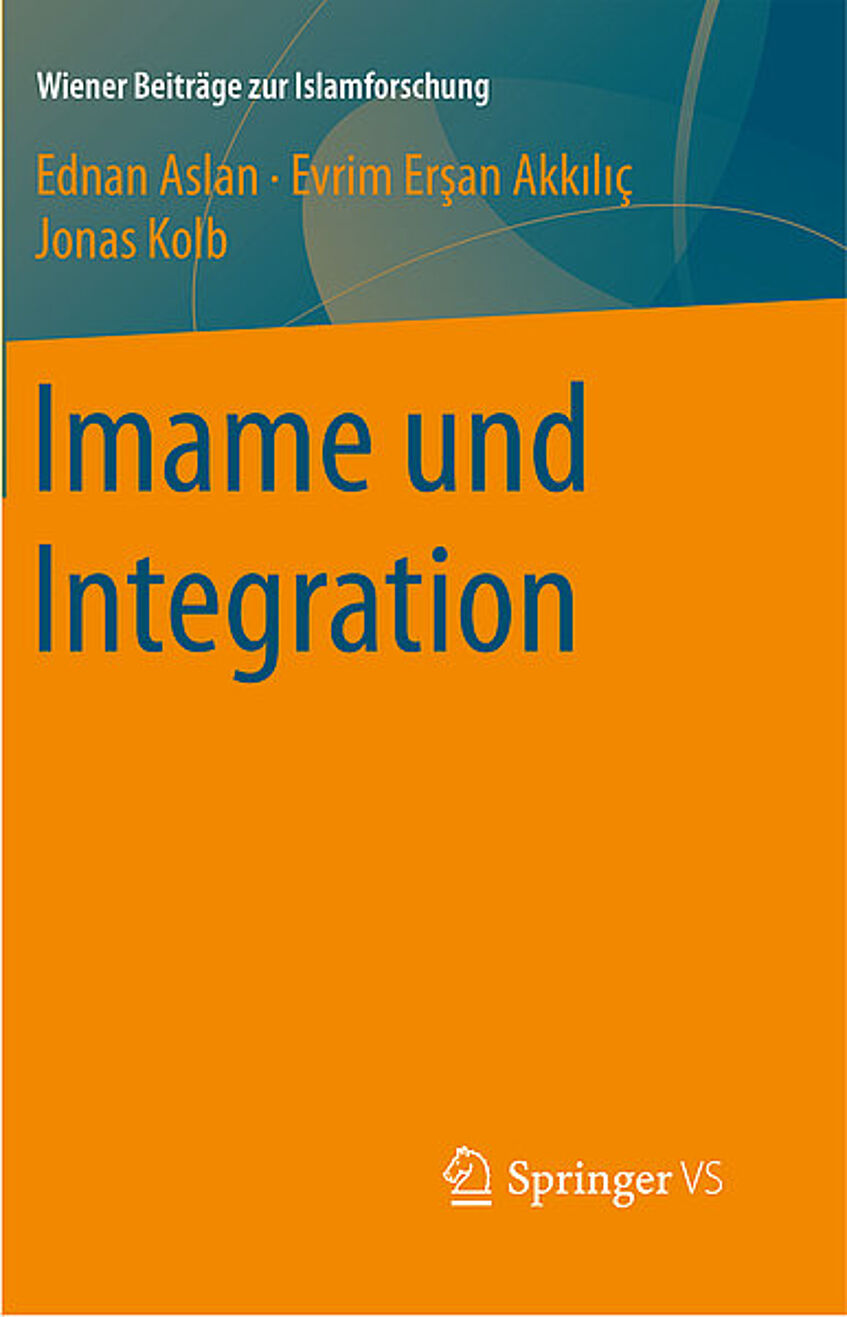 Aslan, Ednan / Ersan-Akkilic, Evrim / Kolb, Jonas: Imame und Integration (Wiener Beiträge zur Islamforschung). Wiesbaden: Springer VS 2015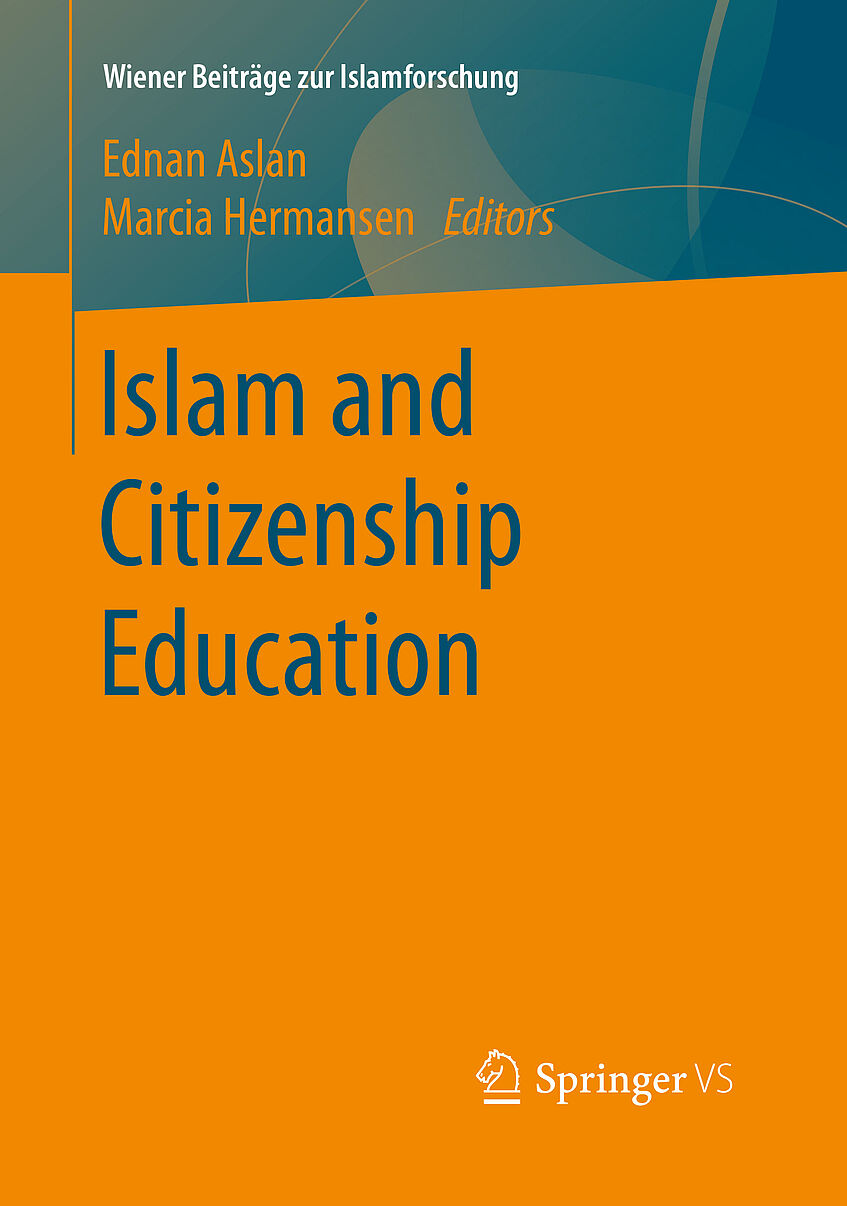 Aslan, Ednan / Hermansen, Marcia (eds.): Islam and Citizenship Education (Wiener Beiträge zur Islamforschung). Wiesbaden: Springer VS 2015.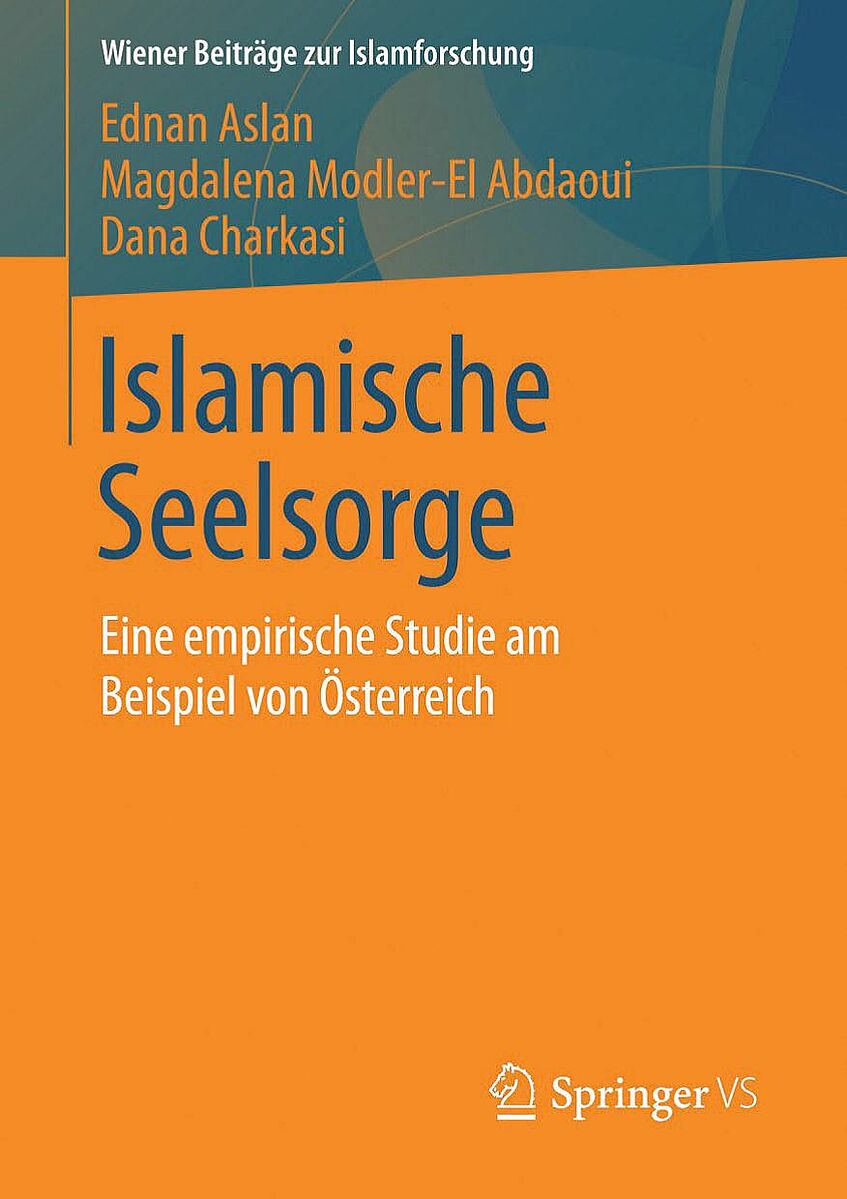 Aslan, Ednan / Modler-El Abdaoui, Magdalena / Charkasi, Dana:
Islamische Seelsorge. Eine Empirische Studie am Beispiel Österreichs (Wiener Beiträge zur Islamforschung). Wiesbaden: Springer VS 2015.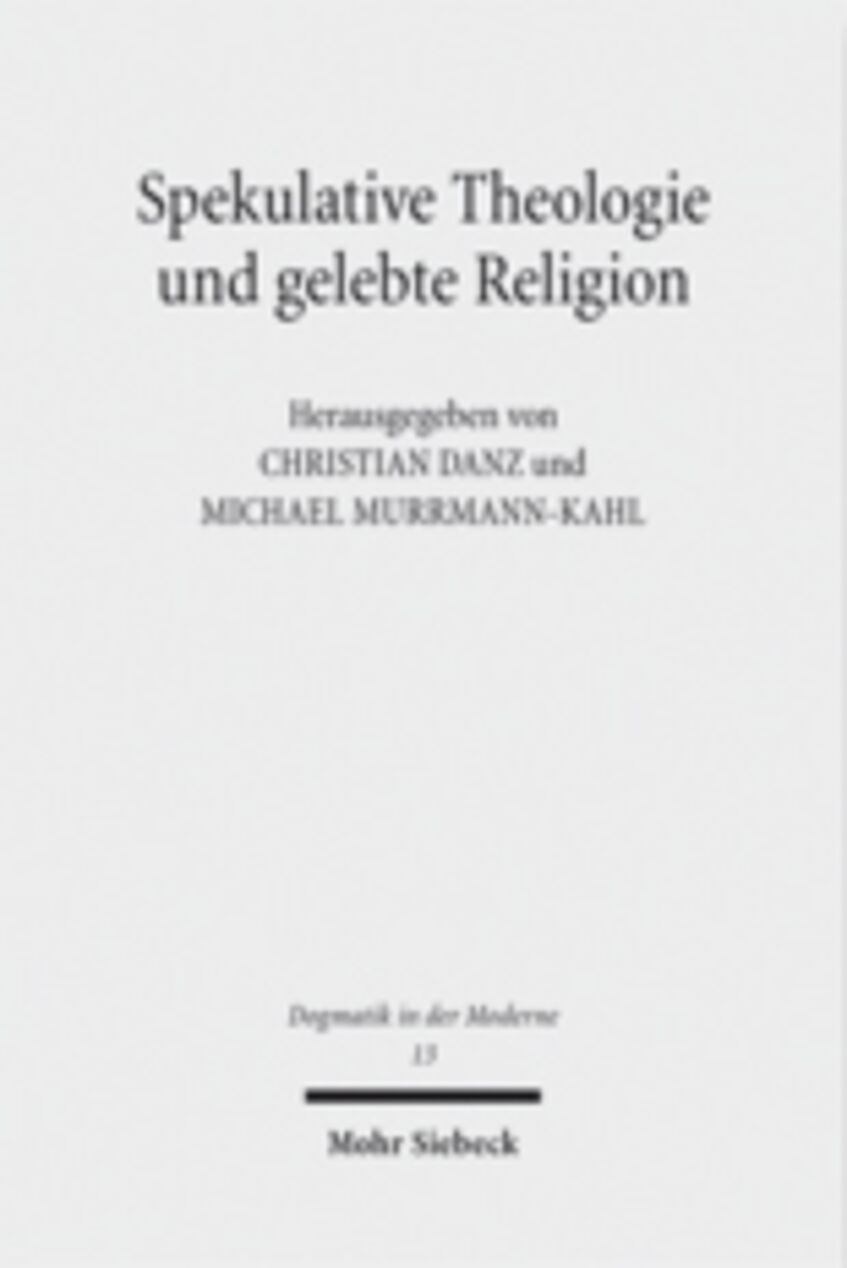 Danz, Christian / Murrmann-Kahl, Michael (eds.): Spekulative Theologie und gelebte Religion. Falk Wagner und die Diskurse der Moderne. Mohr Siebeck 2015.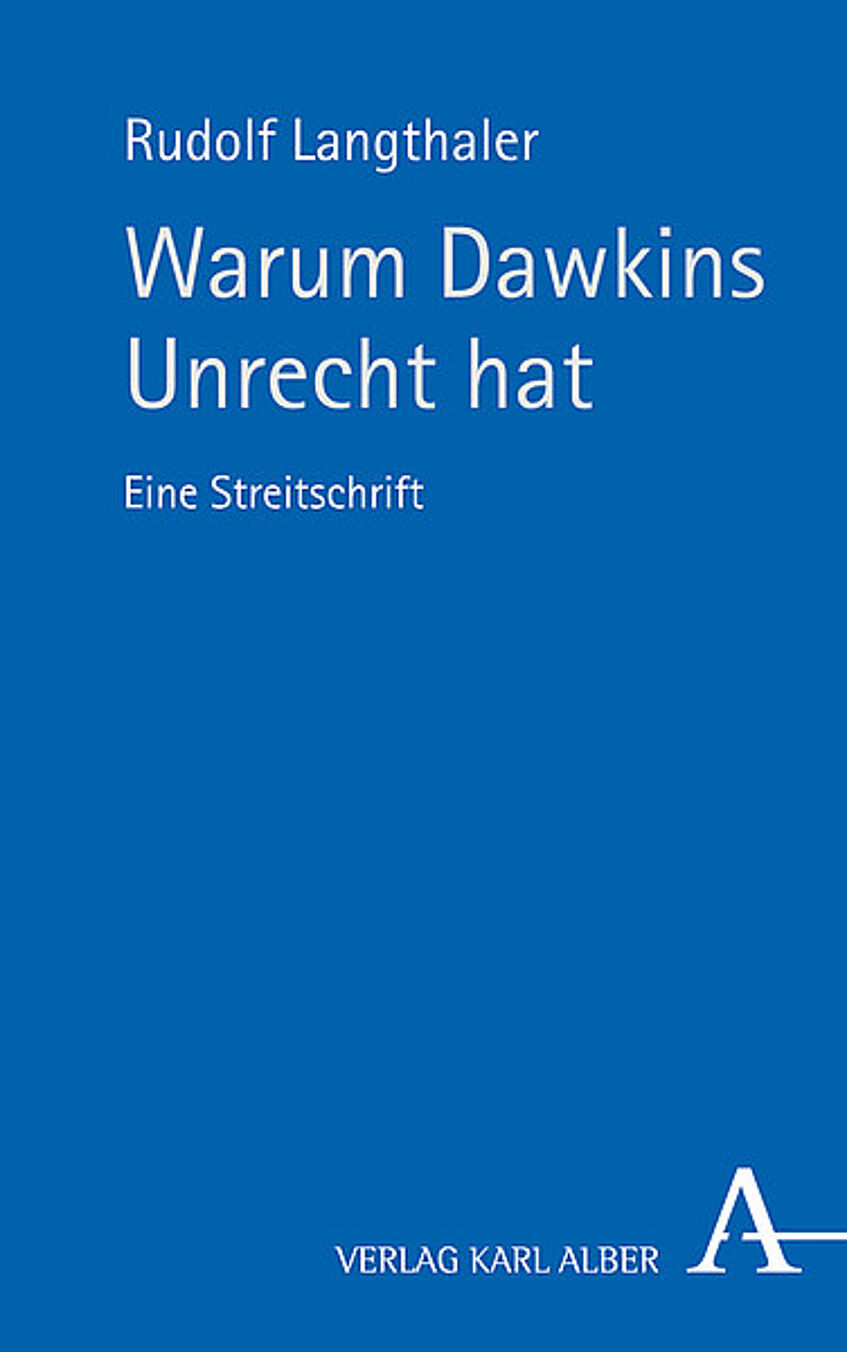 Langthaler, Rudolf: Warum Dawkins Unrecht hat. Eine Streitschrift. Freiburg: Verlag Karl Alber 2015.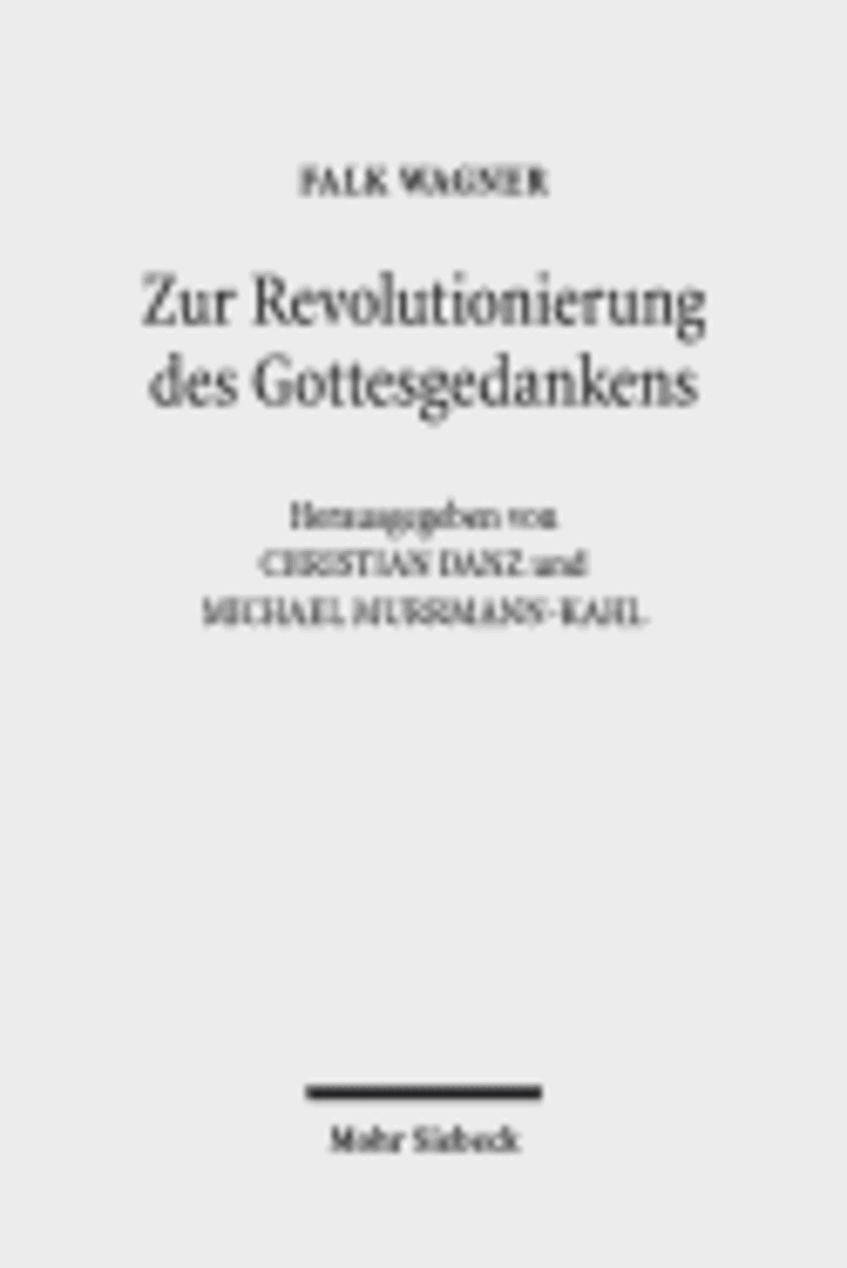 Danz, Christian / Murrmann-Kahl, Michael (eds.): Falk Wagner. Zur Revolutionierung des Gottesgedankens. Texte zu einer modernen philosophischen Theologie. Tübingen: Mohr Siebeck 2014.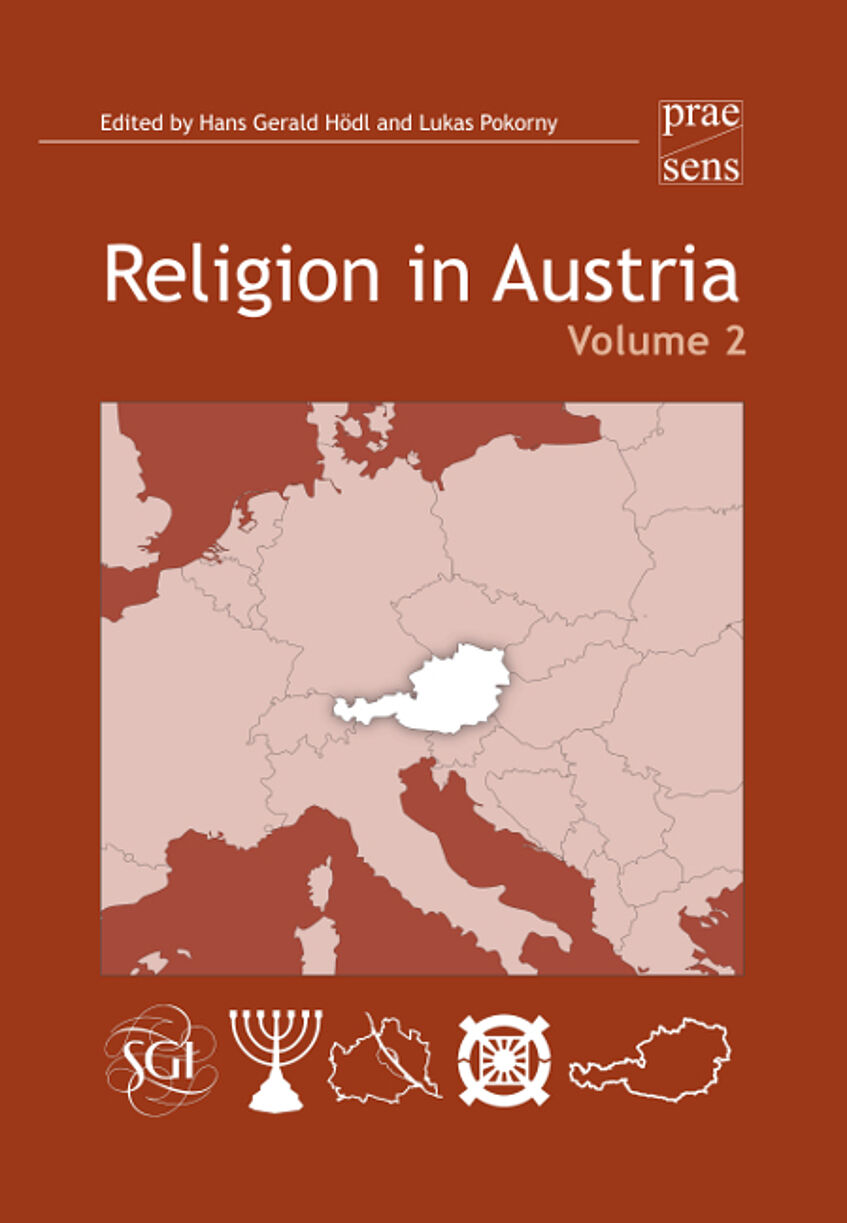 Hödl, Hans Gerald / Pokorny, Lukas (eds.): Religion in Austria 2. Wien: Praesens Verlag 2014.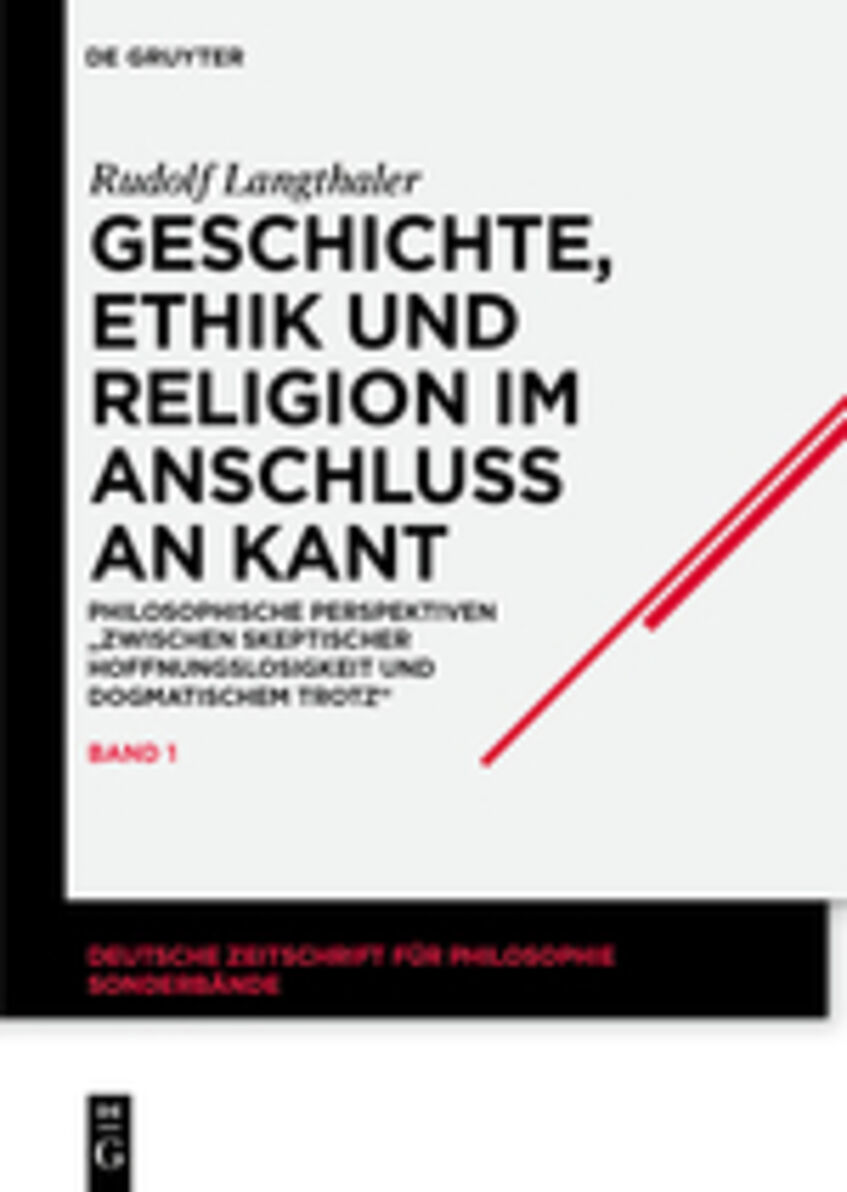 Langthaler, Rudolf: Geschichte, Ethik und Religion im Anschluss an Kant. Philosophische Perspektiven "zwischen skeptischer Hoffnungslosigkeit und dogmatischem Trotz" (Deutsche Zeitschrift für Philosophie, Sonderband 19). 2 Bände. Berlin: De Gruyter 2014.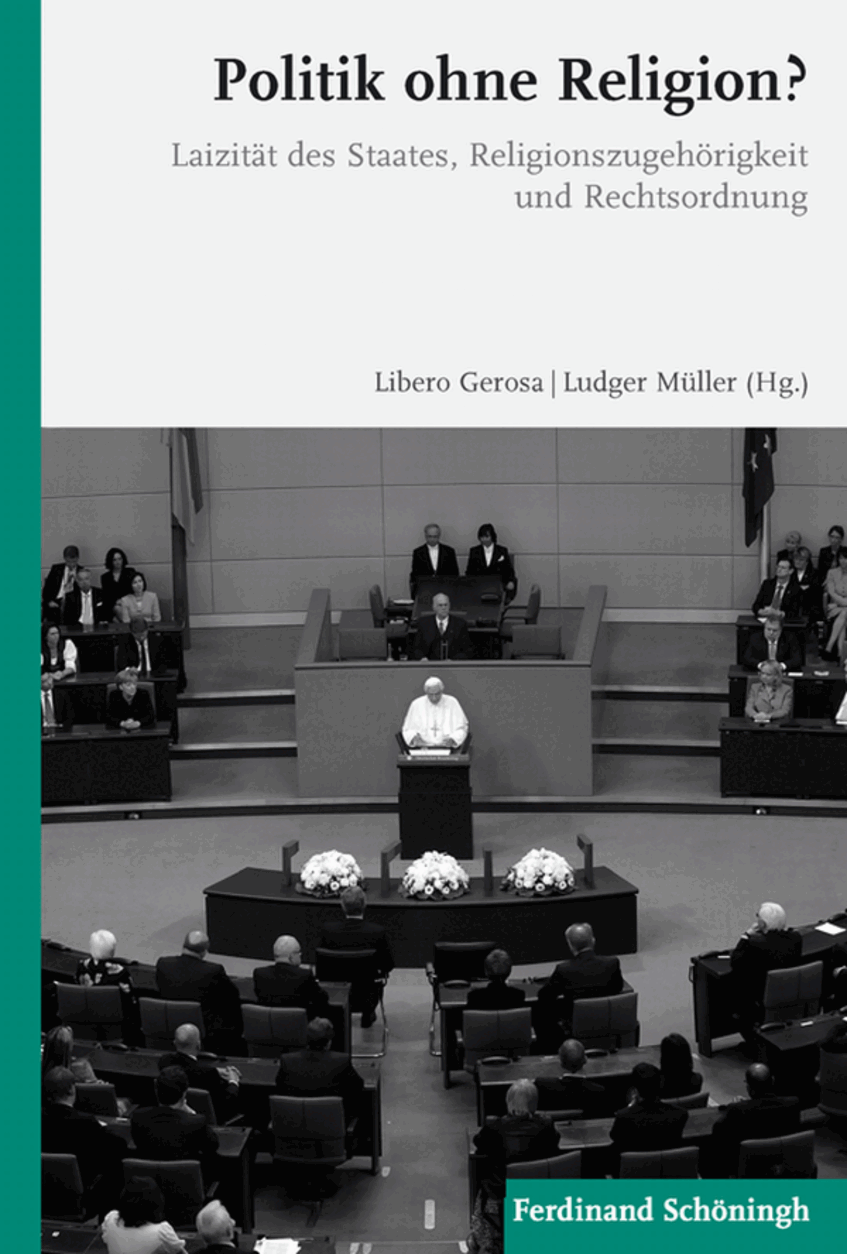 Gerosa, Libero / Müller, Ludger (eds.): Politik ohne Religion? Laizität des Staates, Religionszugehörigkeit und Rechtsordnung. Paderborn: Ferdinand Schöningh Verlag 2014.
272 S. kart., ISBN 978-506-77262-6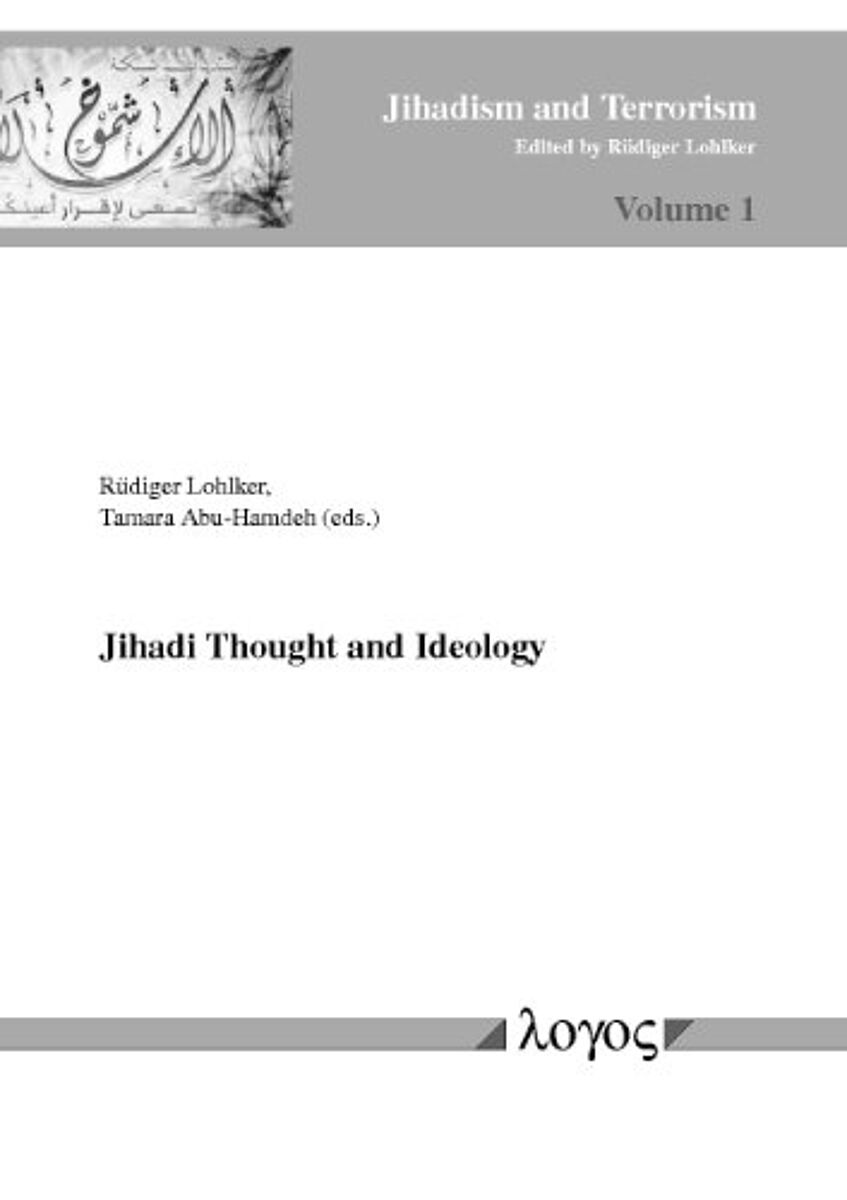 Lohlker, Rüdiger / Abu-Hamdeh, Tamara (eds.): Jihadi Thought and Ideology. Berlin: Logos 2014.
ISBN 978-3-8325-3705-0
Link zum Verlag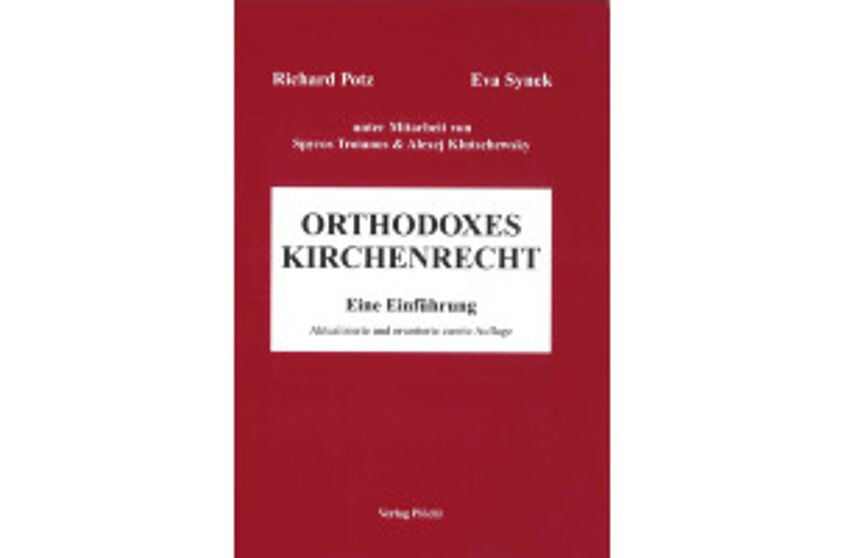 Potz, Richard / Synek, Eva: Orthodoxes Kirchenrecht - Eine Einführung. Aktualisierte und erweiterte 2. Auflage unter Mithilfe von Troianos, Spyros und Klutschewsky, Alexej. Freistadt: Plöchl 2014 (Kirche und Recht, vol. 28).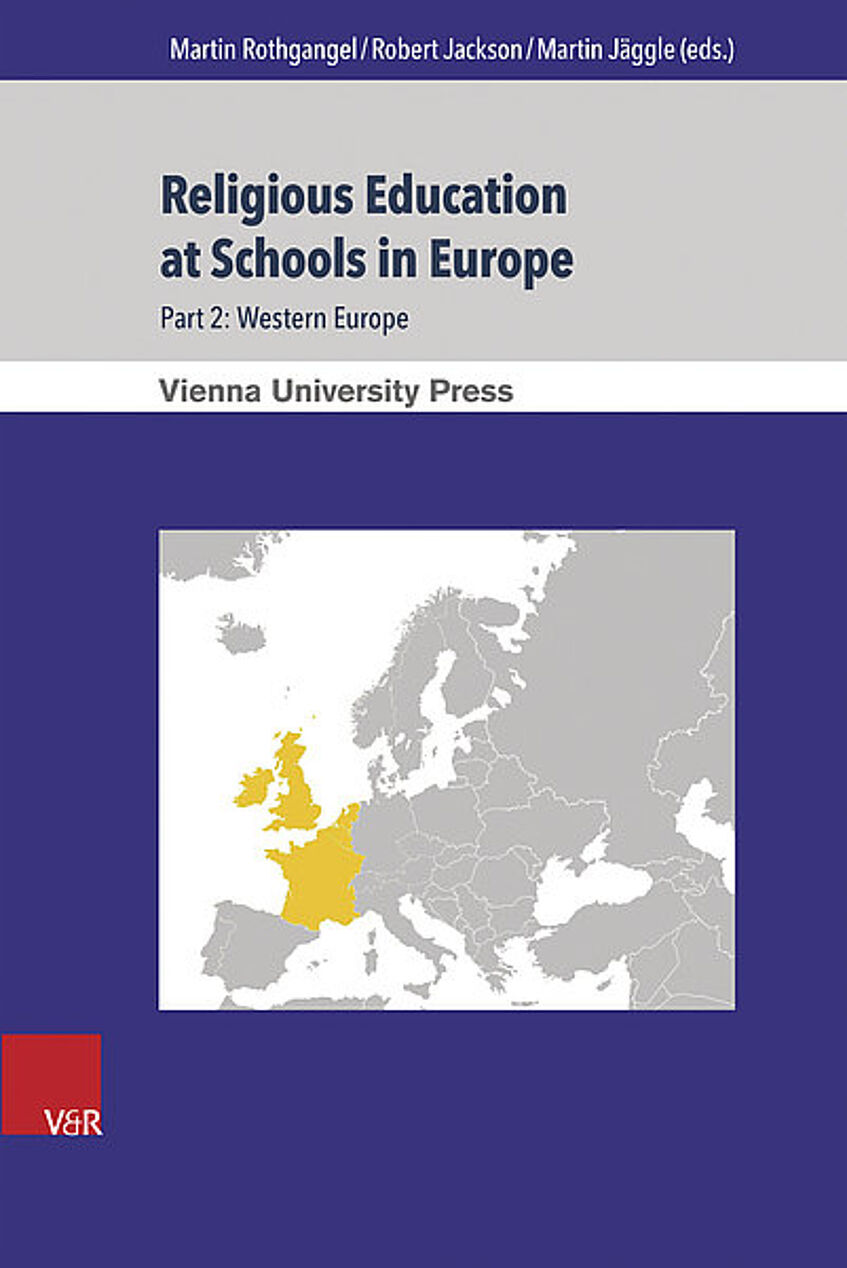 Rothgangel, Martin / Jäggle, Martin / Jackson, Robert (eds.): Religious Education at Schools in Europe. Part 2: Western Europe (Wiener Forum für Theologie und Religionswissenschaft 10.2). Göttingen: V&R unipress 2014.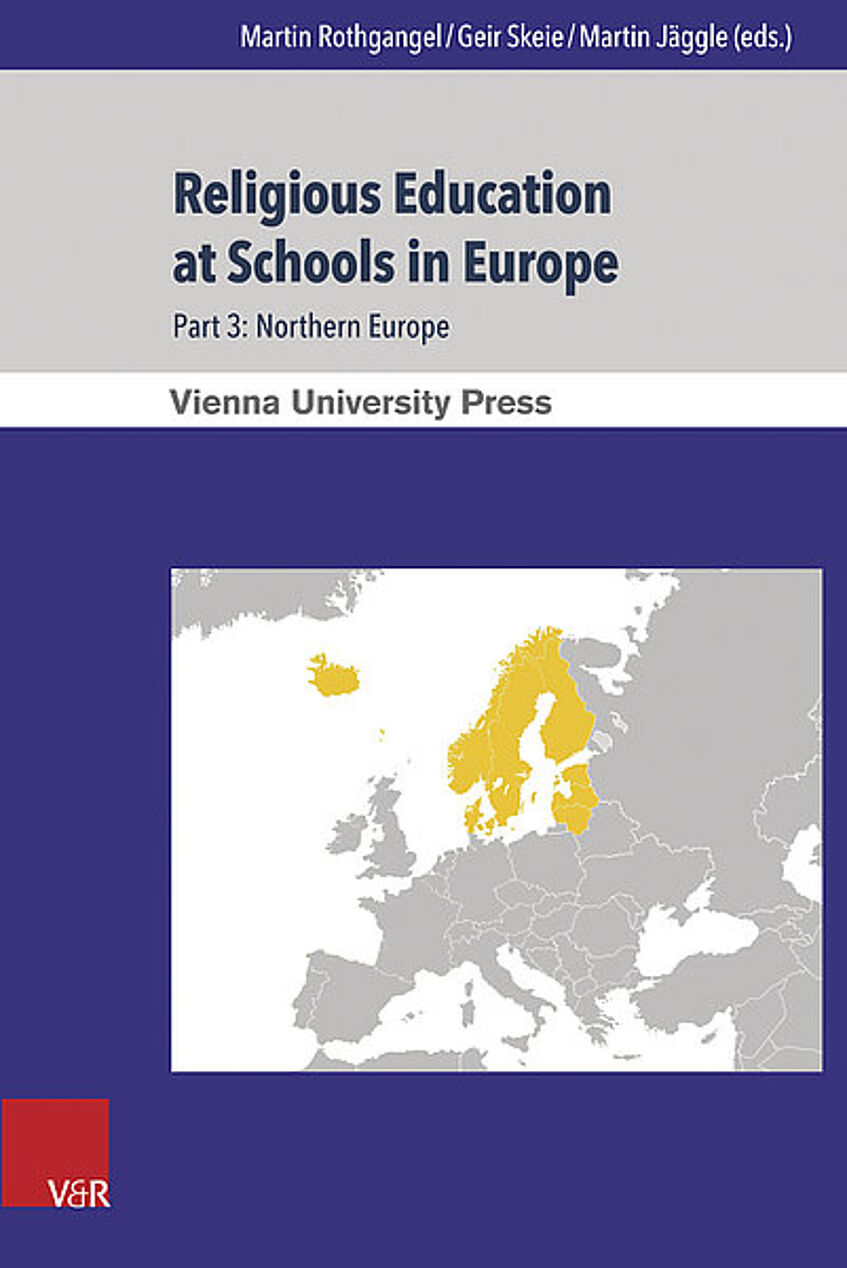 Rothgangel, Martin / Jäggle, Martin / Skeie, Geir (eds.): Religious Education at Schools in Europe. Part 3: Northern Europe (Wiener Forum für Theologie und Religionswissenschaft 10.3). Göttingen: V&R unipress 2014.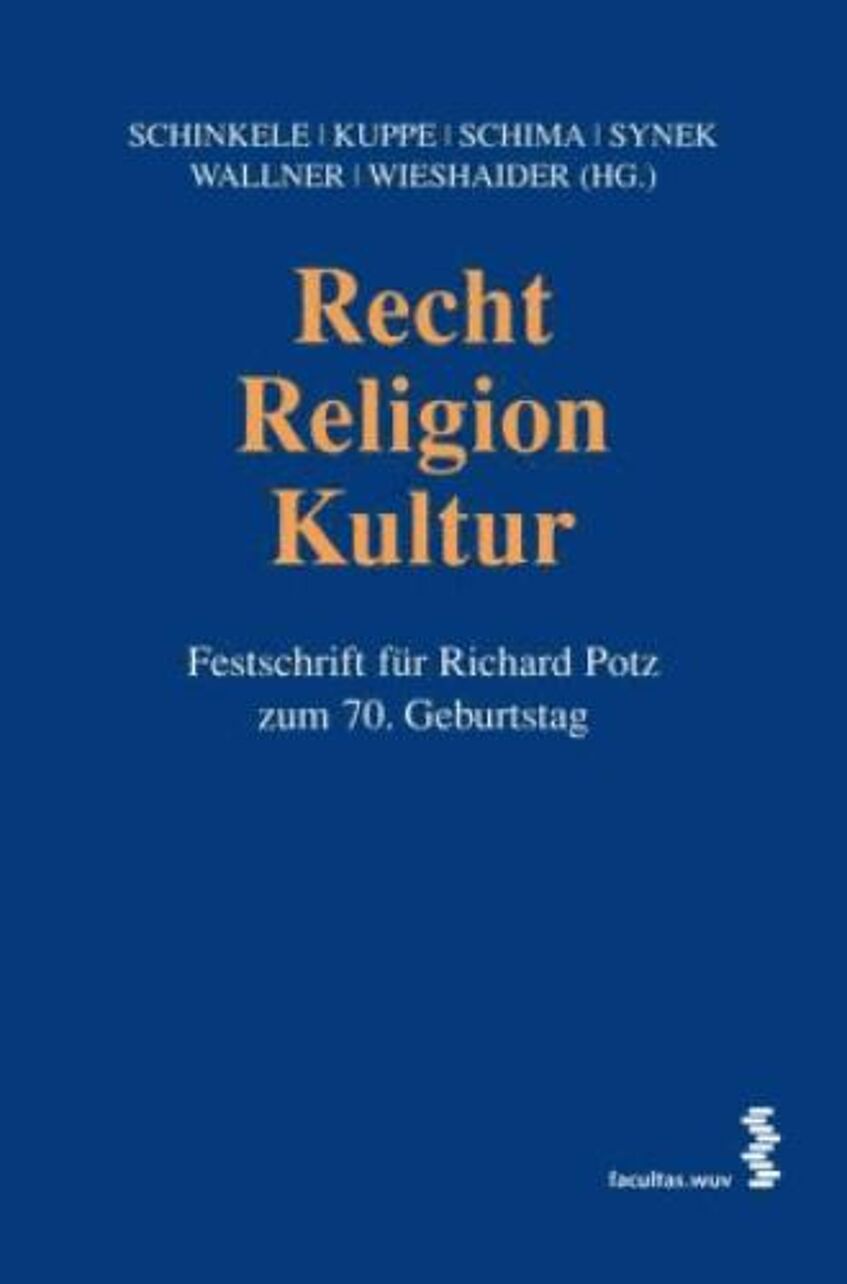 Schinkele, Brigitte / Kuppe, René / Schima, Stefan / Synek, Eva u.a. (eds.): Recht - Religion - Kultur. Festschrift für Richard Potz zum 70. Geburtstag. Wien: Facultas 2014.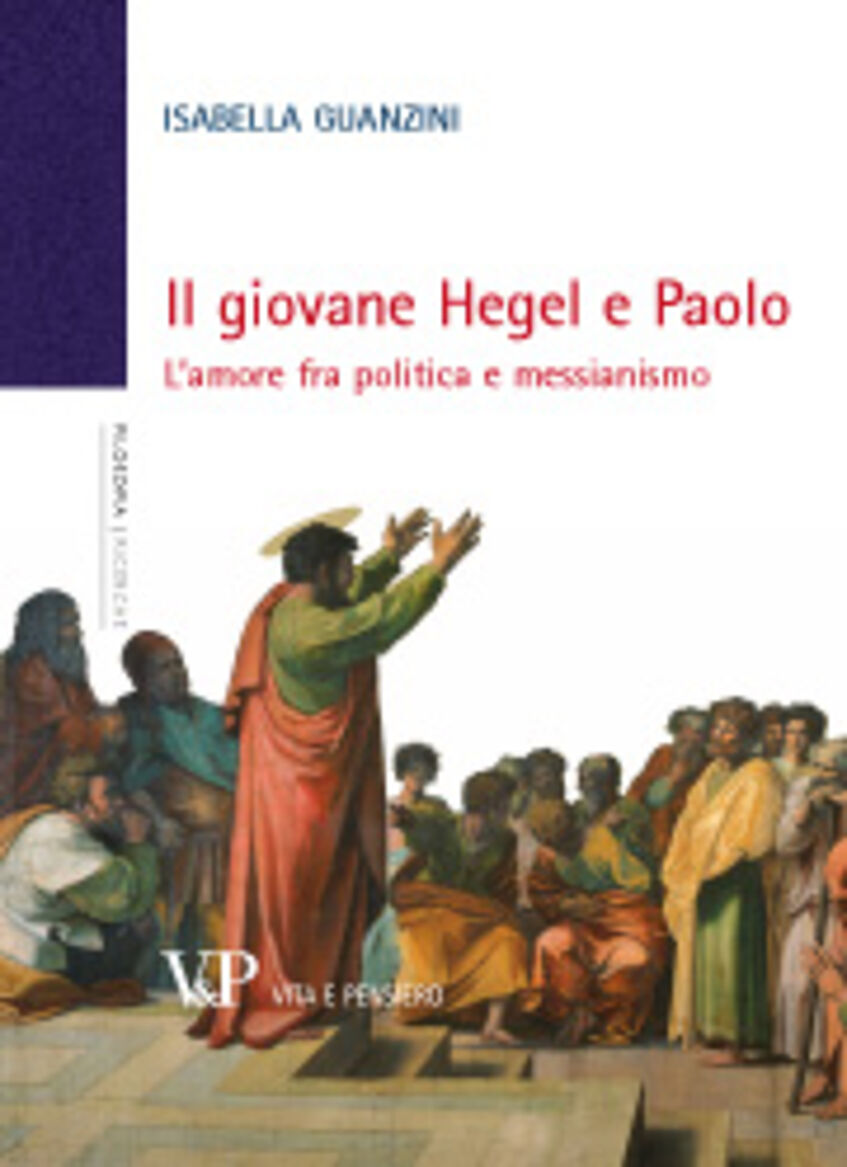 Guanzini, Isabella: Il giovane Hegel e Paolo. L'amore fra politica e messianismo. Milano: Vita e Pensiero 2013.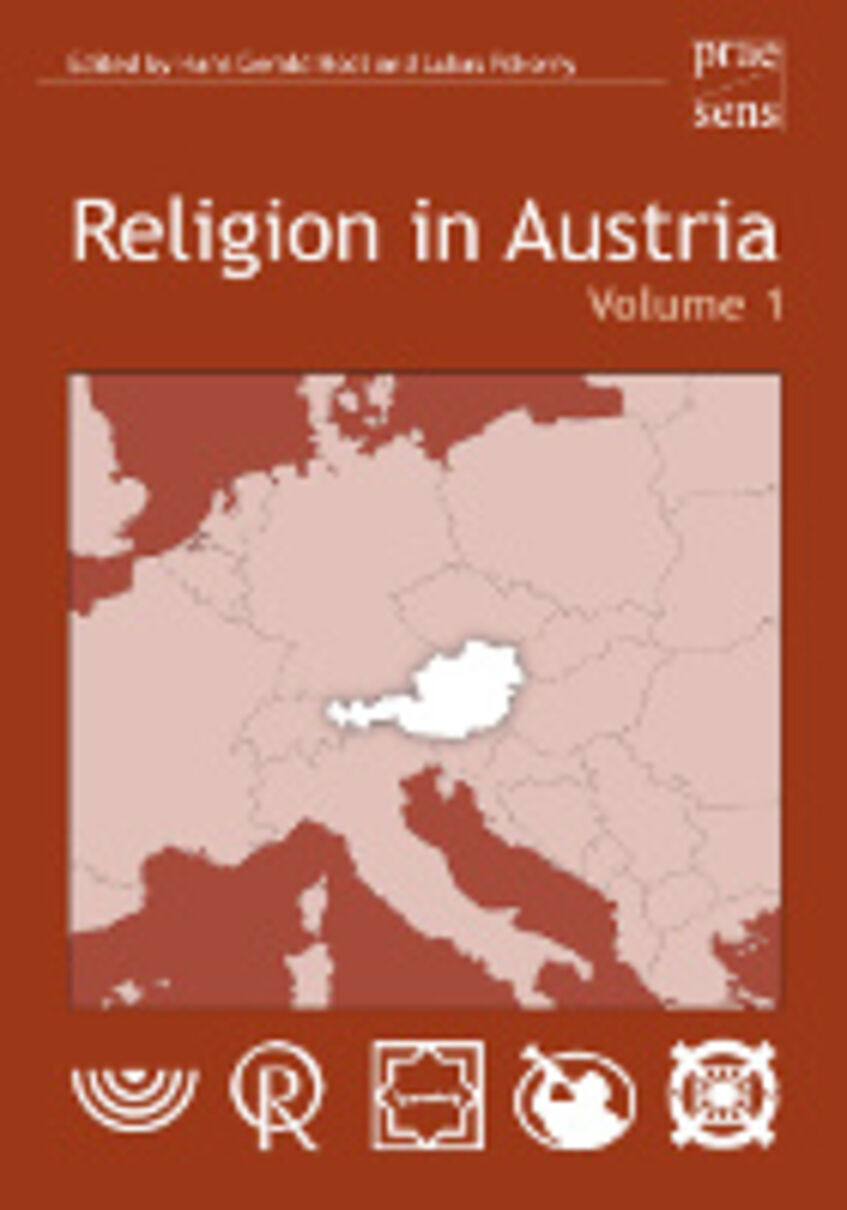 Hödl, Hans Gerald / Pokorny, Lukas (eds.): Religion in Austria 1. Wien: Praesens Verlag 2013.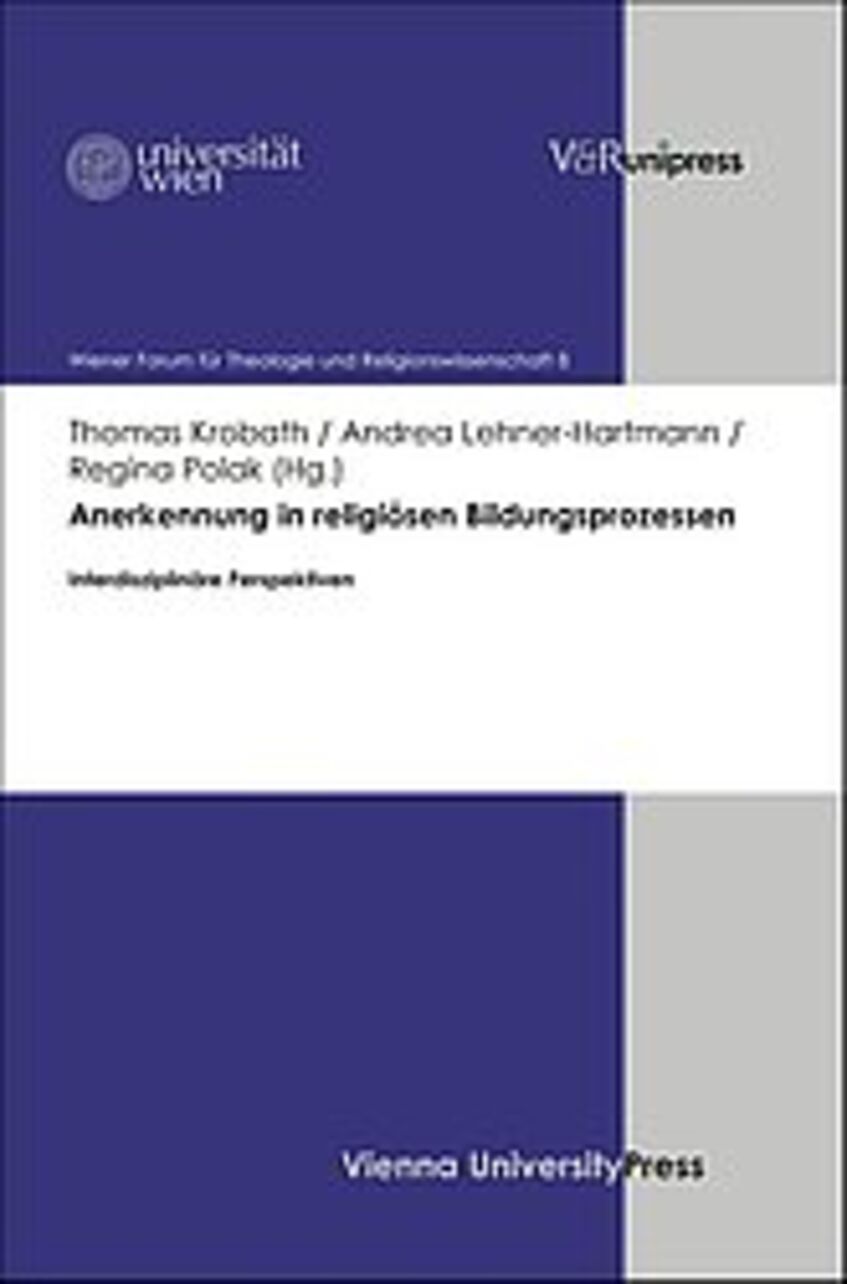 Polak, Regina / Lehner-Hartmann, Andrea / Krobath, Thomas: Anerkennung in religiösen Bildungsprozessen. Interdisziplinäre Perspektiven (Wiener Forum für Theologie und Religionswissenschaft 8). Göttingen: V&R unipress 2013.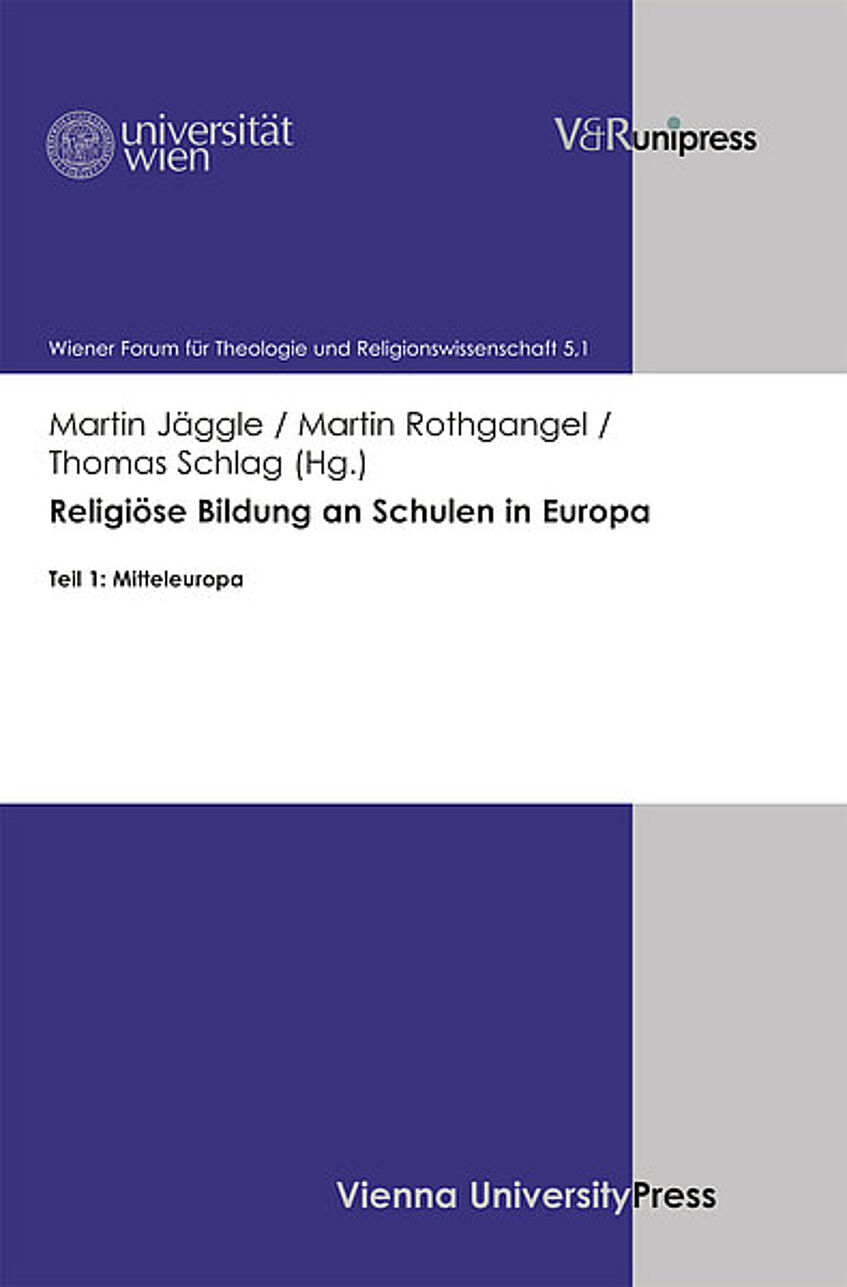 Rothgangel, Martin / Jäggle, Martin / Schlag, Thomas (eds.): Religiöse Bildung an Schulen in Europa. Teil 1: Mitteleuropa (Wiener Forum für Theologie und Religionswissenschaft 5.1). Göttingen: V&R unipress 2013.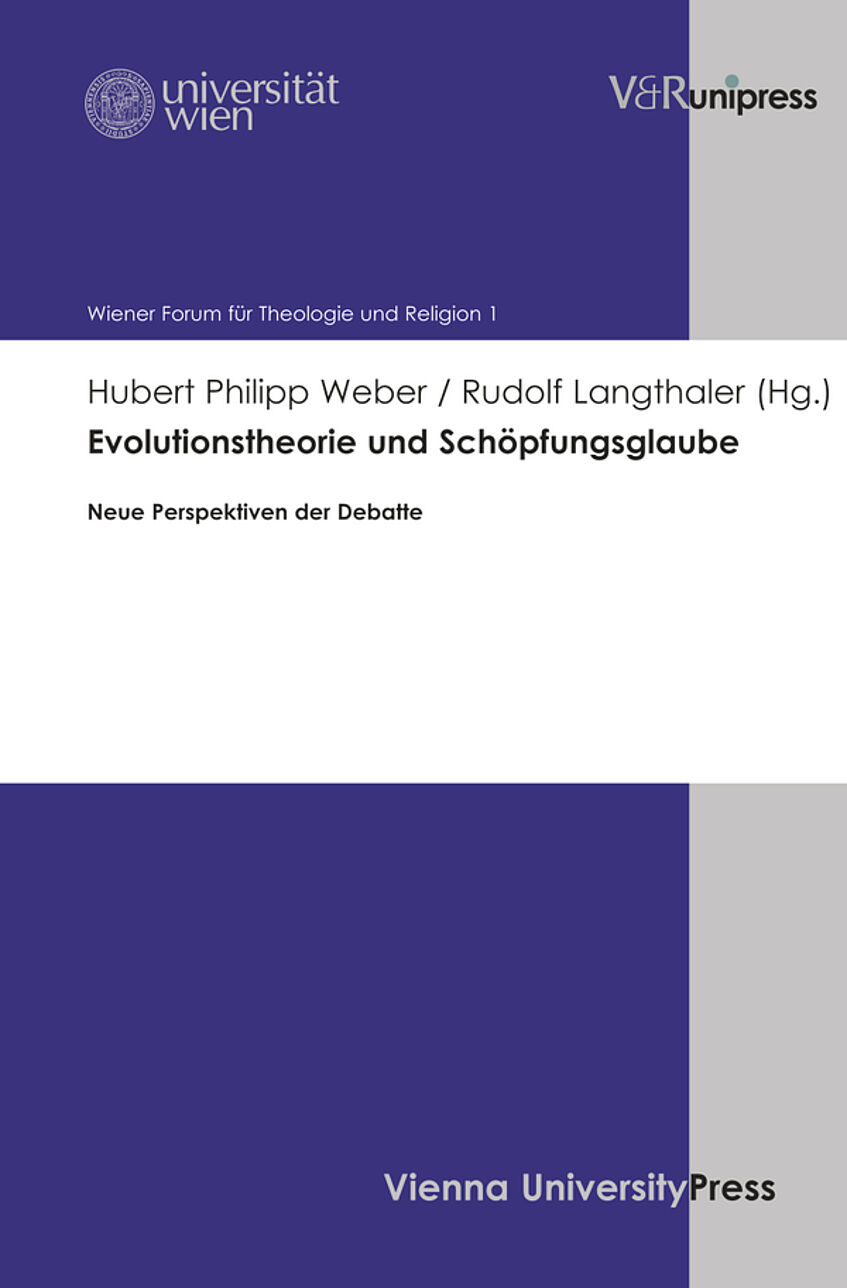 Weber, Hubert Philipp / Langthaler, Rudolf (eds.): Evolutionstheorie und Schöpfungsglaube. Neue Perspektiven der Debatte (Wiener Forum für Theologie und Religionswissenschaft, Band 1). V&R unipress 2013.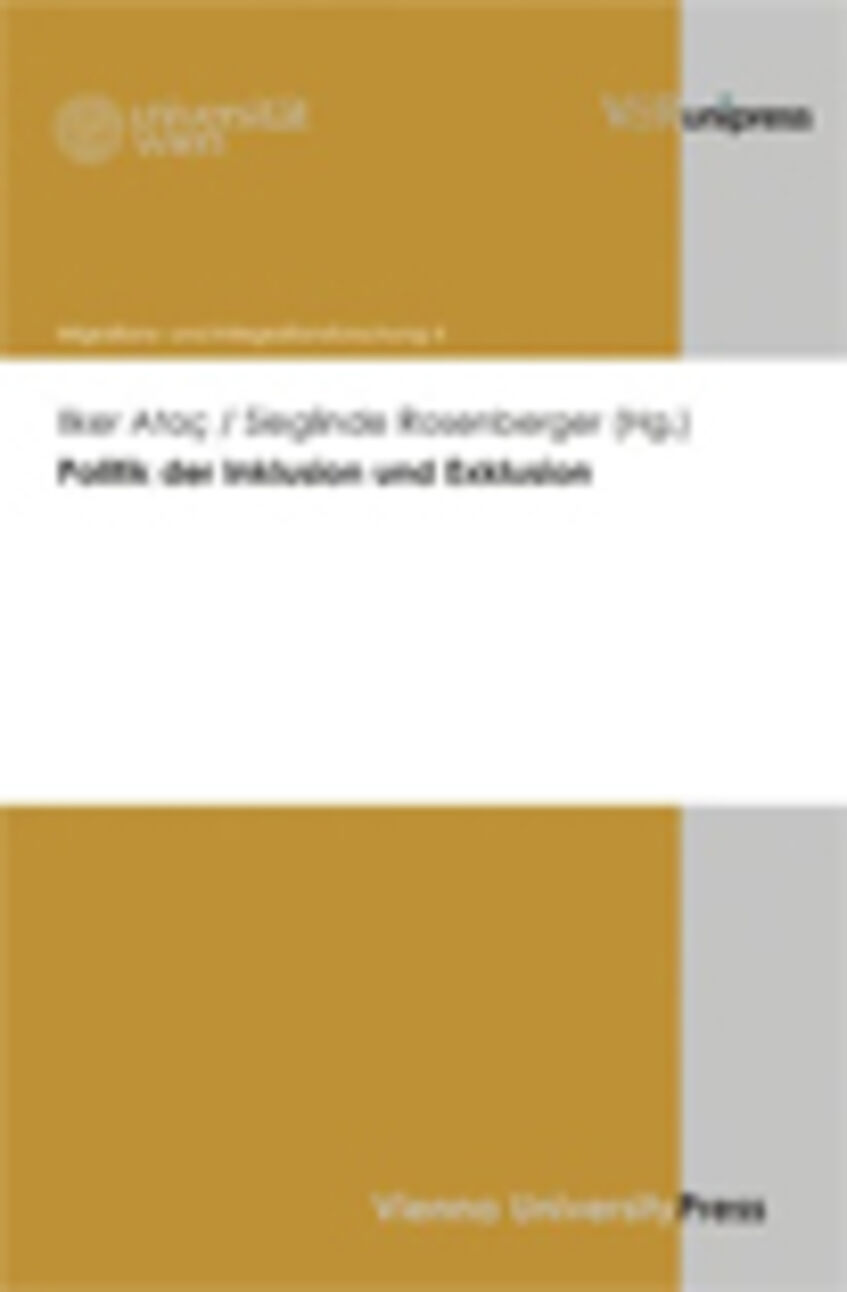 Ataç, Ilker / Rosenberger, Sieglinde (eds.): Politik der Inklusion und Exklusion. Göttingen: V&R unipress 2012.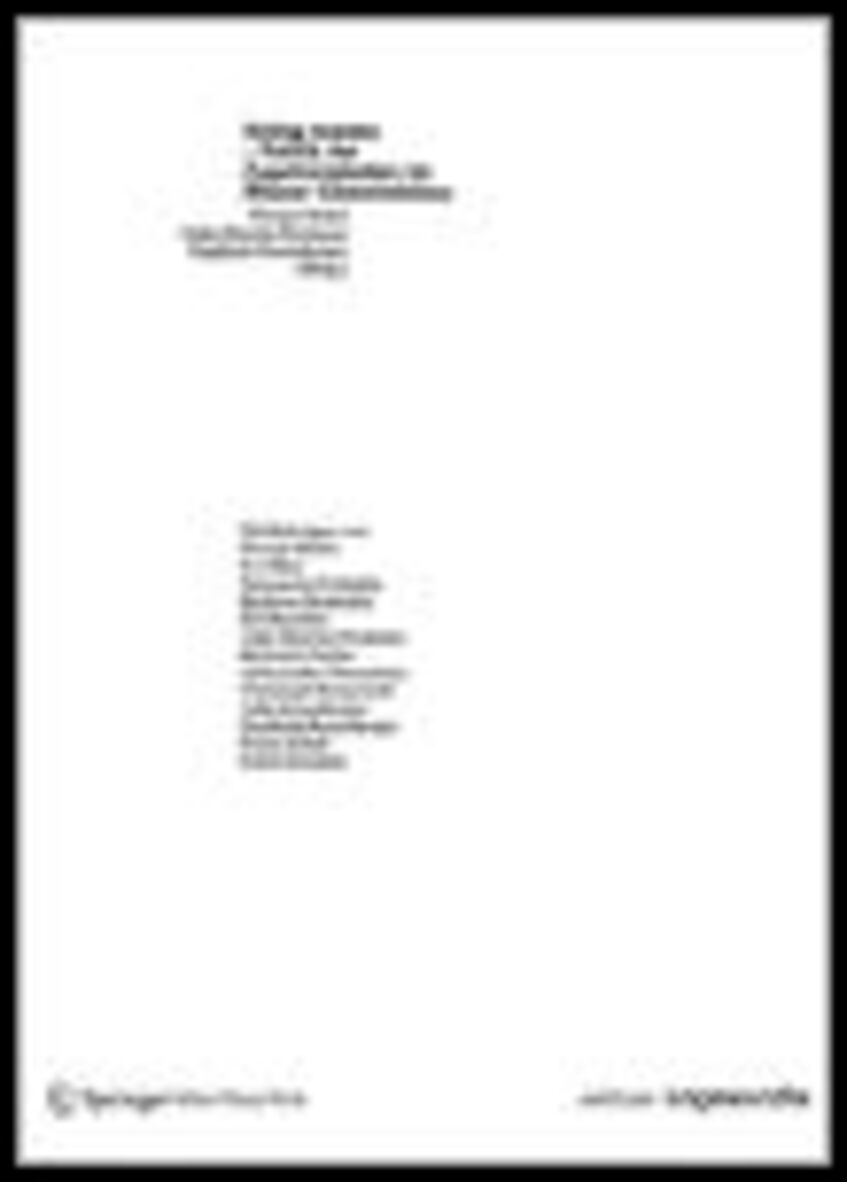 Bettel, Florian / Mourão Permoser, Julia / Rosenberger, Siegline (eds.): living rooms - Politik der Zugehörigkeiten im Wiener Gemeindebau. Wien/New York: Springer Verlag 2012.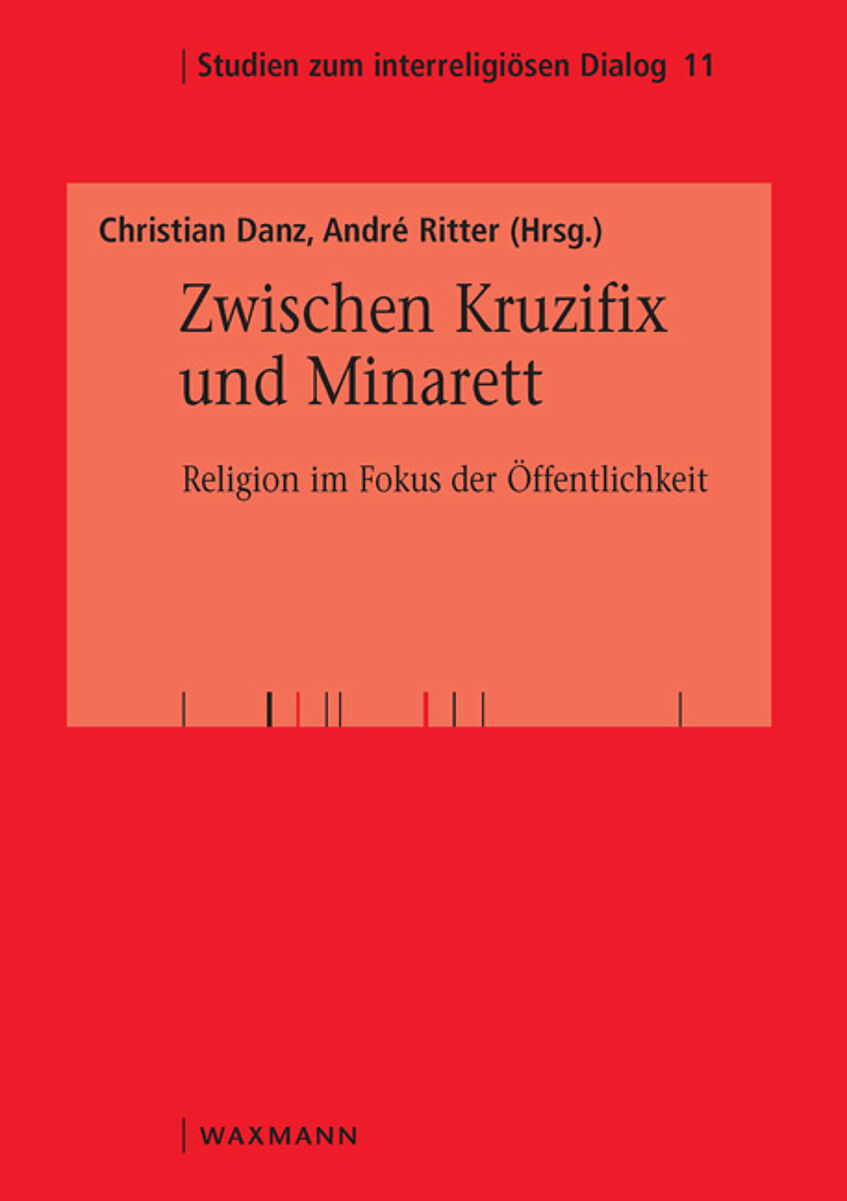 Danz, Christian/Ritter, André (eds.): Zwischen Kruzifix und Minarett. Religion im Fokus der Öffentlichkeit (=Studien zum interreligiösen Dialog 11), Münster/NewYork/München/Berlin: Waxmann Verlag 2012.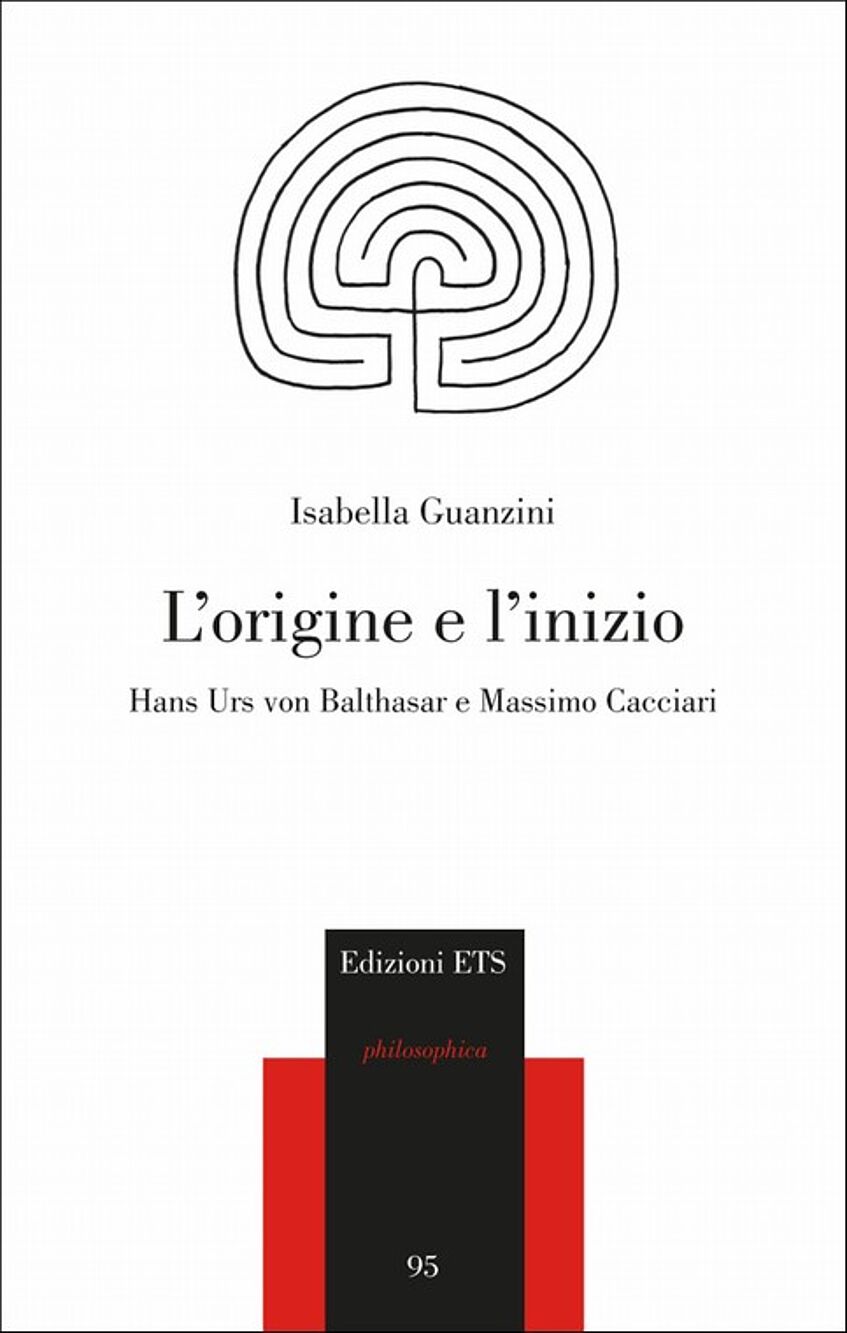 Guanzini, Isabella: L'origine e l'inizio. Hans Urs von Balthasar e Massimo Caccari. Pisa 2012.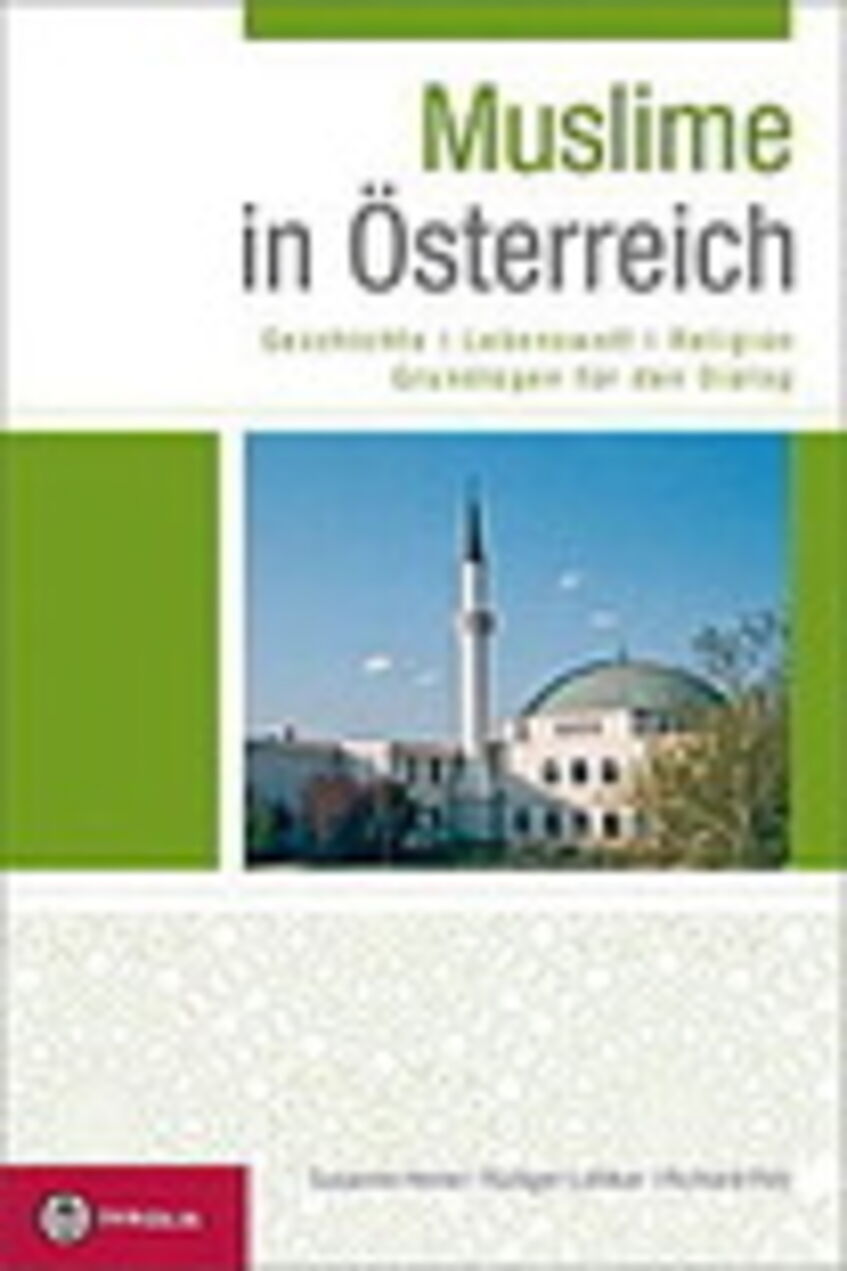 Heine, Susanne / Lohlker, Rüdiger / Potz, Richard: Muslime in Österreich. Geschichte-Lebenswelt-Religion. Grundlagen für den Dialog, Tyrolia Verlag 2012.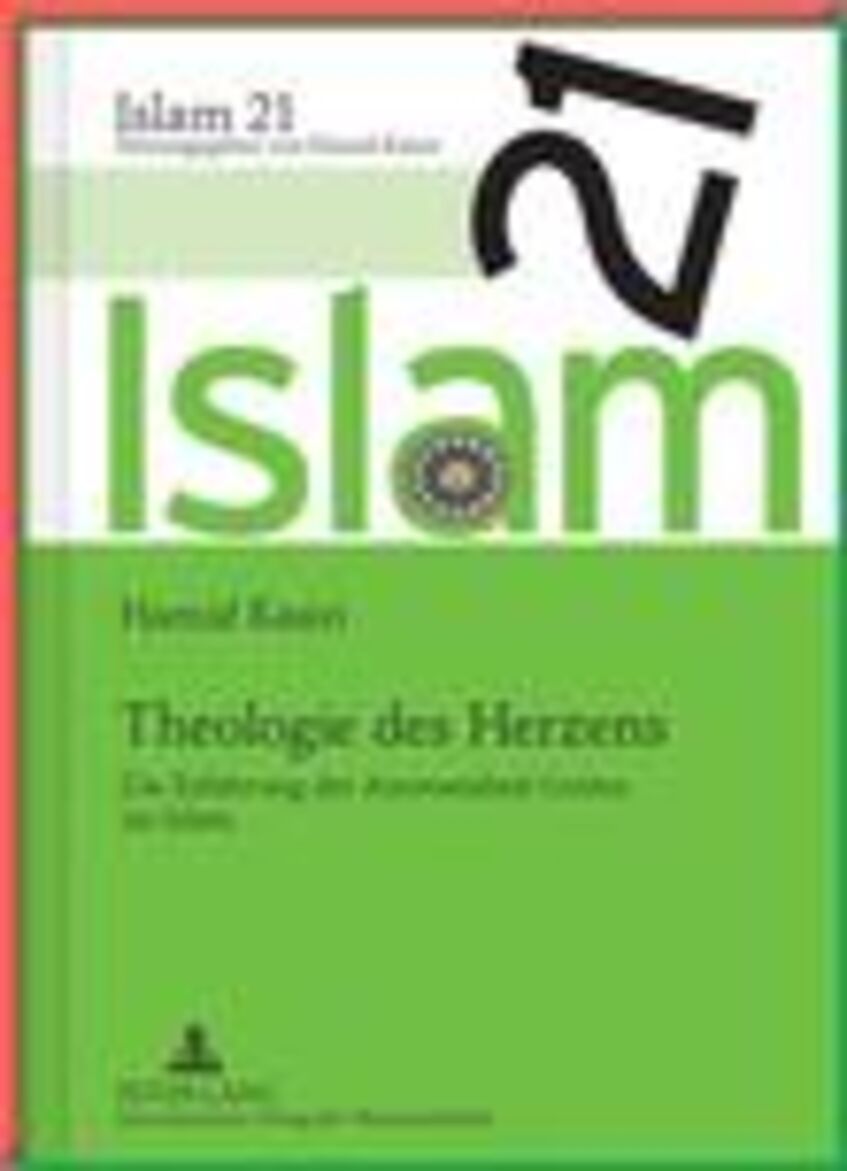 Kasiri, Hamid: Theologie des Herzens. Erfahrung der Anwesenheit Gottes im Islam (=Islam 21 Bd. I), Wien: Peter Lang Verlag 2012.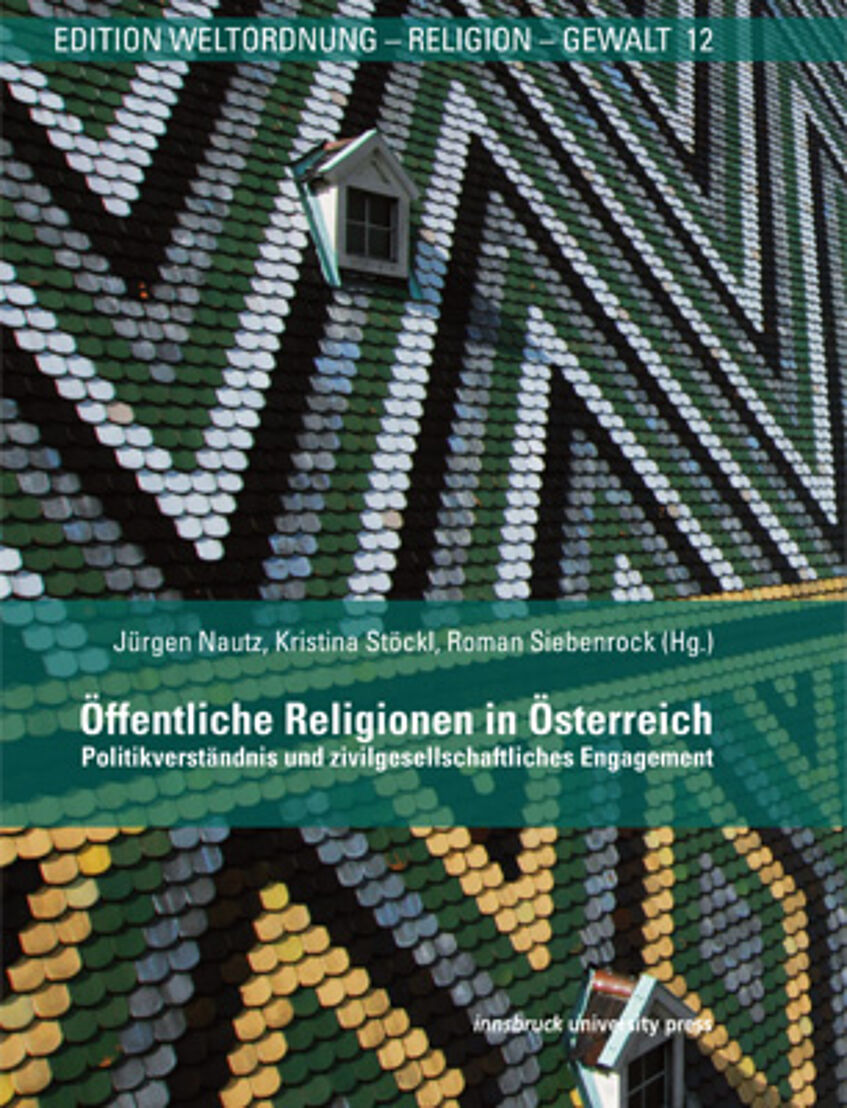 Stoeckl, Kristina / Nautz, J. / Siebenrock, R. A. (eds.): Öffentliche Religionen in Österreich. Politikverständnis und zivilgesellschaftliches Engagement. Innsbruck: University Press 2012.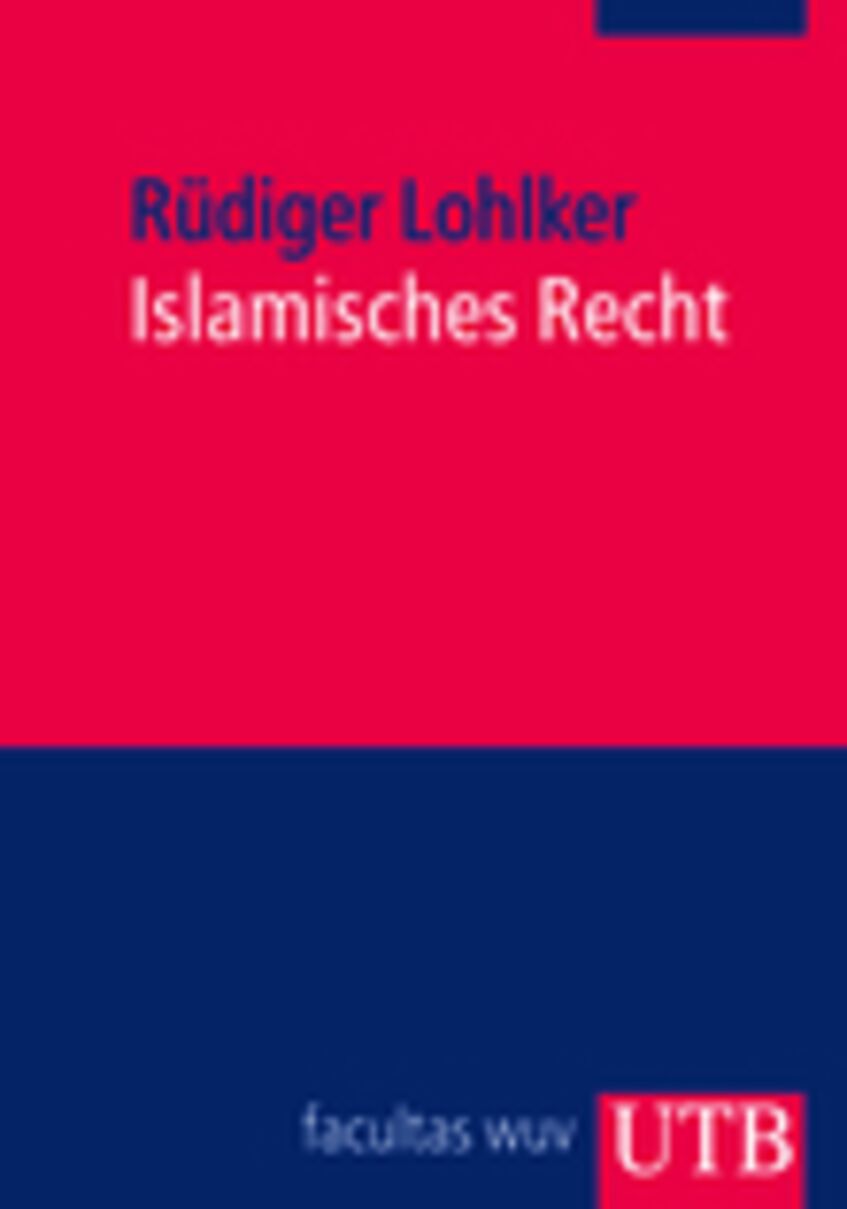 Lohlker, Rüdiger: Islamisches Recht (= Reihe Islamica Band 4), facultas wuv 2011.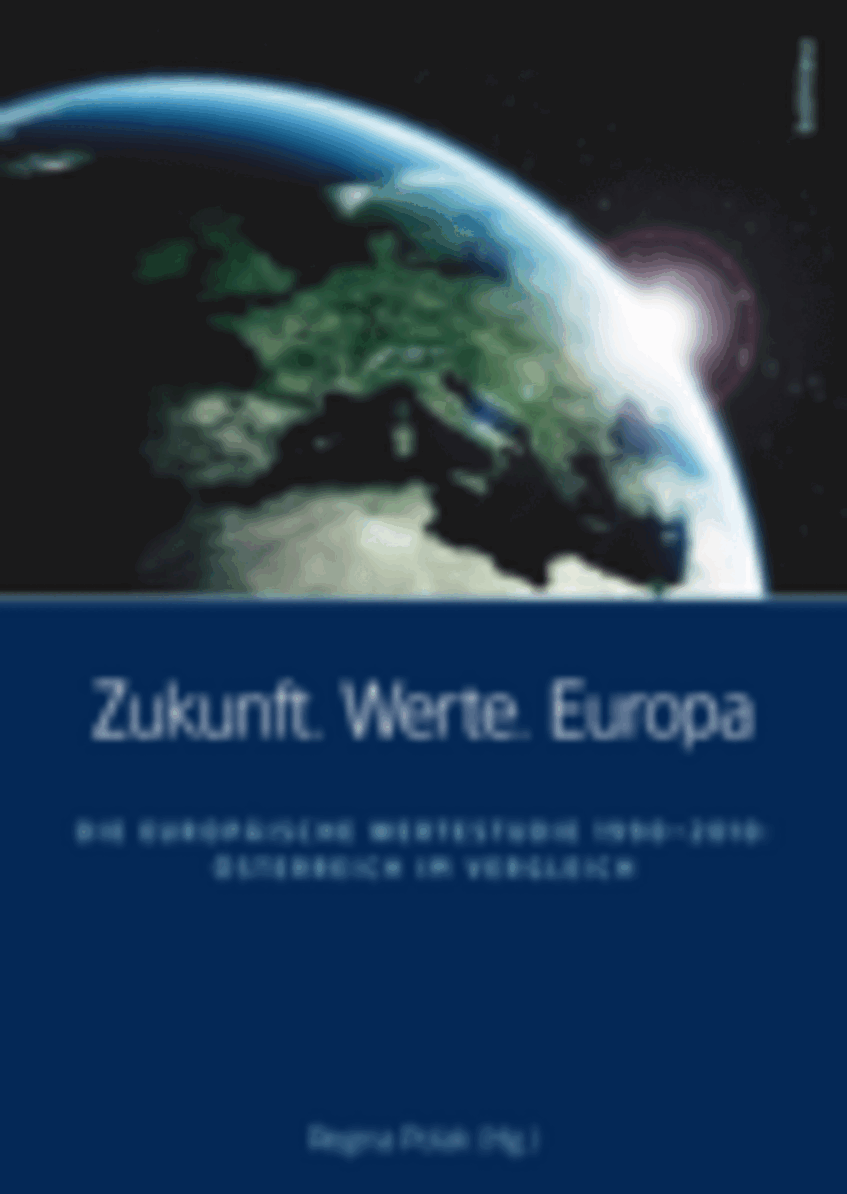 Polak, Regina (ed.): Zukunft. Werte. Europa. Die europäische Wertestudie 1990-2010. Österreich im Vergleich, Böhlau 2011.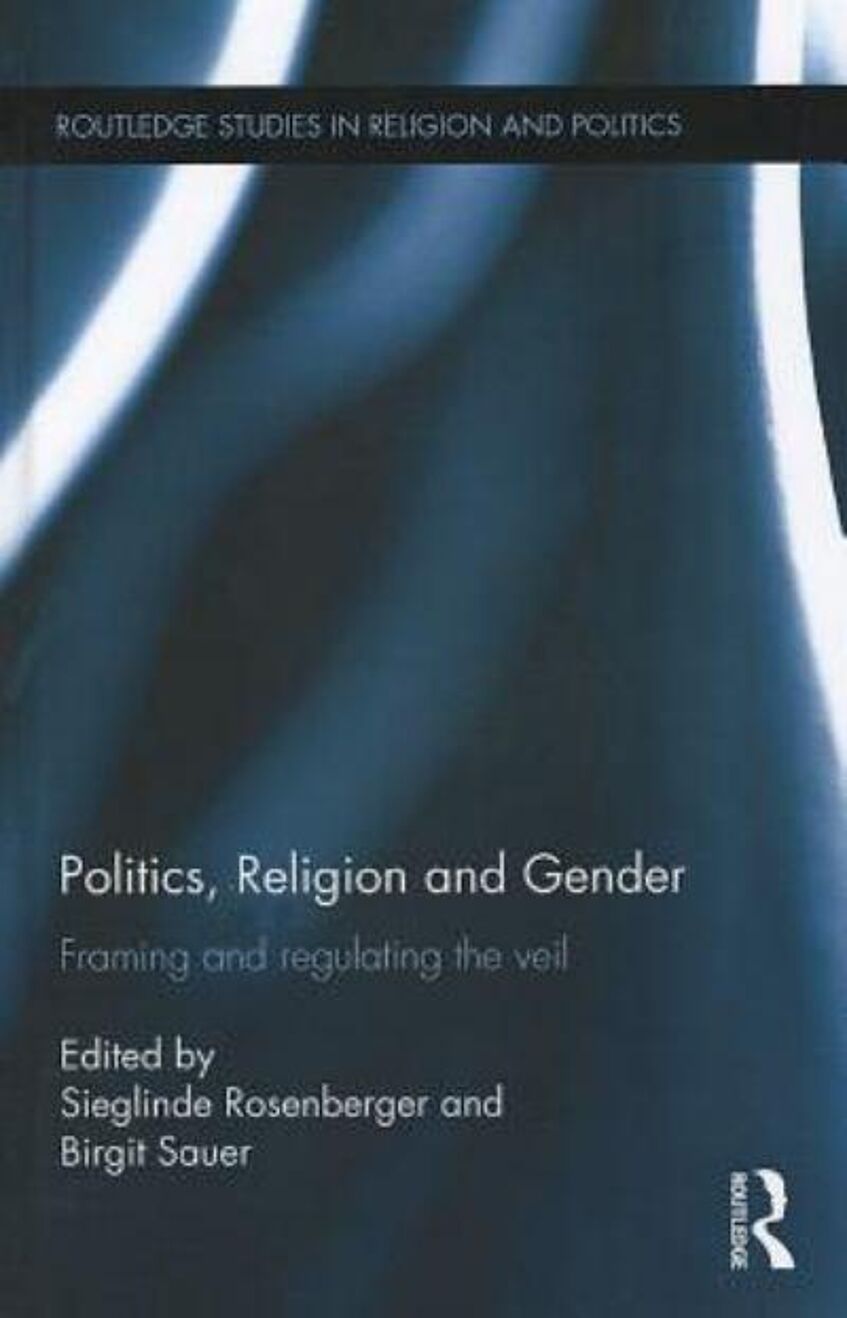 Rosenberger, Sieglinde / Sauer, Birgit: Politics, Religion and Gender. Framing and regulating the veil, London/New York: Routledge 2011.
Guanzini, Isabella: Lo spirito è un osso. Postmodernità, materialismo e teologie in Slavoj Zizek. Citadella, Assisi 2010.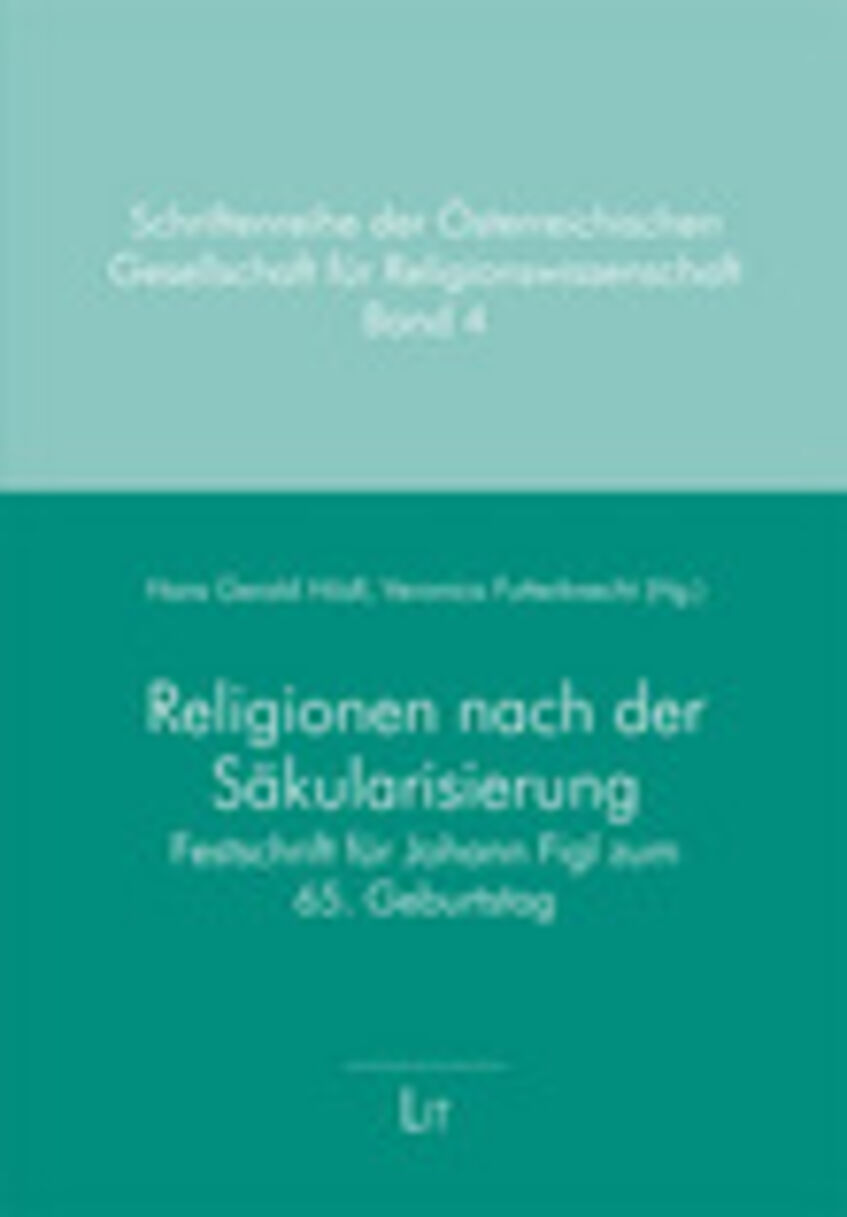 Hödl, Hans Gerald / Futterknecht, Veronika (eds.): Religionen nach der Säkularisierung. Festschrift für Johann Figl zum 65. Geburtstag, Schriftenreihe der Österreichischen Gesellschaft für Religionswissenschaft Bd. 4, LIT, Wien 2010.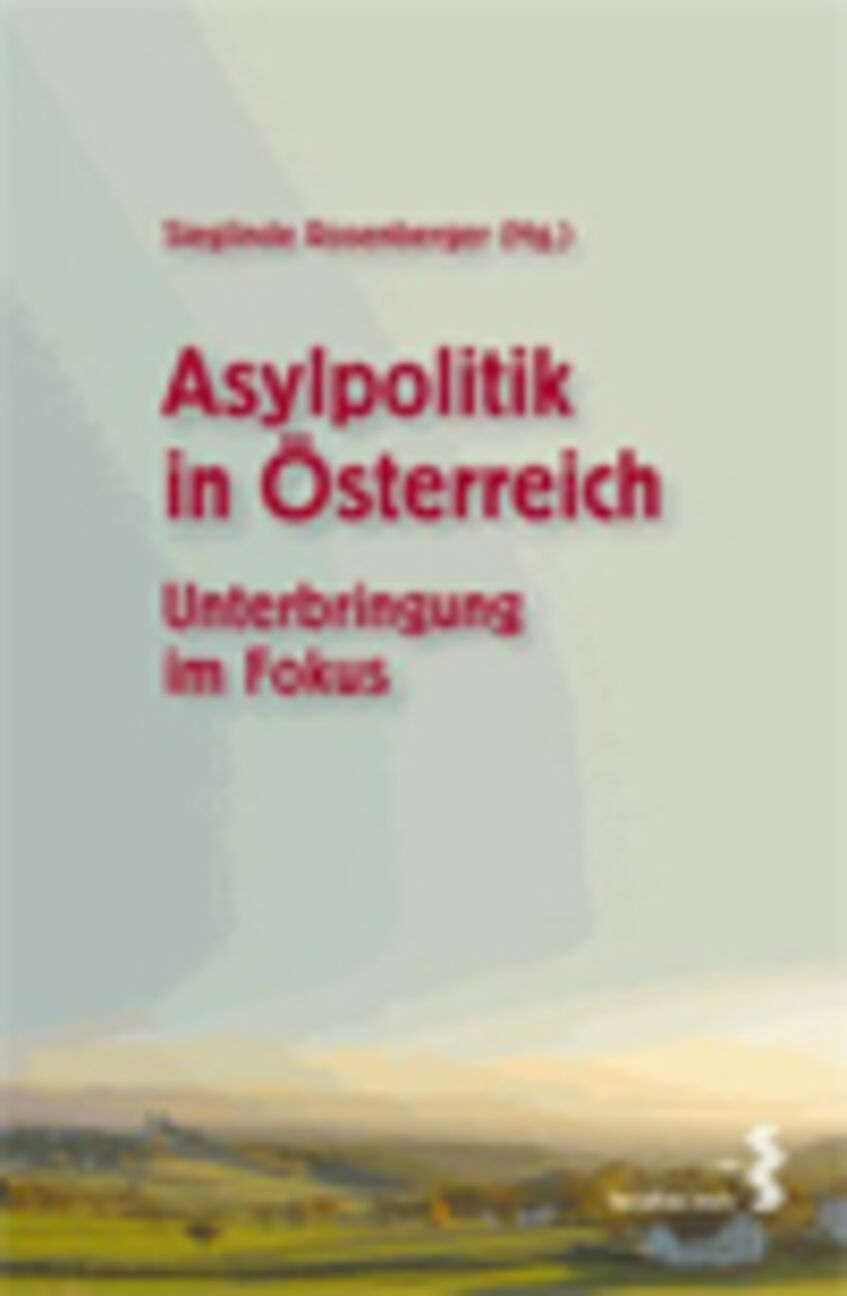 Rosenberger, Sieglinde (ed.): Asylpolitik in Österreich. Wien: Facultas Verlag 2010.